BU Researchers Receive over $1 Million Each in Funding from the Chan Zuckerberg Initiative
Ji-Xin Cheng and Lei Tian will lead efforts to further dynamic imaging research at BU's College of Engineering
By Jessica Colarossi for the Brink
Imagine being able to watch the smallest units of life—like cells and molecules—working together in real time. Seeing and measuring biological processes, a field called dynamic imaging, can help scientists unlock tremendous knowledge for treating diseases, from cancer to Alzheimer's.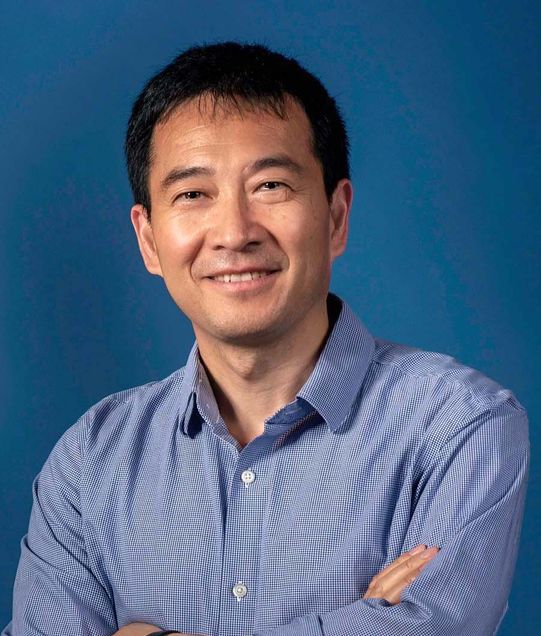 In an effort to take biological imaging to the next level, two Boston University College of Engineering researchers are spearheading projects aimed at finding better ways to visualize the cellular mechanisms that drive our everyday life. Ji-Xin Cheng (ECE, BME, MSE) and Lei Tian (ECE, BME) will each receive more than $1 million in funding from the Chan Zuckerberg Initiative (CZI), a highly competitive program, to develop new methods for seeing cells, molecules, proteins, and neuron networks in real time.
"We are delighted to have received two grants in the area of dynamic imaging from the Chan Zuckerberg Initiative," says Gloria Waters, a BU vice president and associate provost for research. "This is an area we have been investing in and this funding acknowledges the significant strength of our faculty in this area."
Cheng, an ENG professor of biomedical engineering and of electrical and computer engineering, is slated to receive $1,360,955 to lead a project that will harness the properties of infrared light and chemical bonds to track molecules inside cells. Tian, an ENG assistant professor of electrical and computer engineering and of biomedical engineering, will be given $1,310,540 to develop a "computational mesoscope," an imaging platform to track in real time specific biological activity within cells and networks of cells, such as neurons in the brain. The two recipients, both experts in their fields, work closely together and recently published a paper that combined their expertise in computational and chemical imaging.