Heine's Expert Take on Chile-China Relations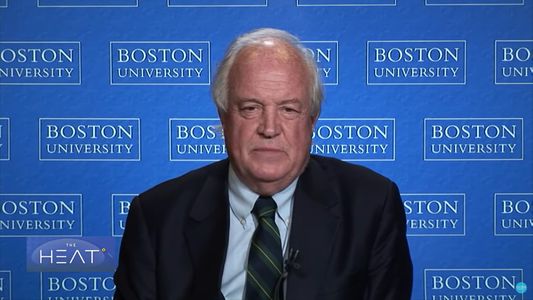 Amb. Jorge Heine, Research Professor at Boston University's Frederick S. Pardee School of Global Studies and Interim Director of the Frederick S. Pardee Center for the Study of the Longer-Range Future, was recently featured on CNNChile to discuss crucial aspects of Chilean President Gabriel Boric's upcoming trip to China.  During the interview, Heine offered his expert perspectives of what President Boric should focus on during his visit.  This high-profile diplomatic mission holds significant implications for Chile's international relations, and Heine shed light on what the president's priorities should be.
Human rights issues in China have been a prominent concern on the global stage.  Heine discussed how President Boric should navigate this delicate topic during his visit, emphasizing the importance of diplomacy in addressing such concerns.
Heine also provided insights into Chile's strategy of "diplomacy for development" and how it should be effectively deployed to foster bilateral cooperation and secure the country's interests in the global arena.
For those seeking a comprehensive understanding of these critical diplomatic issues, explore Professor Heine's expert analysis and recommendations regarding Chile's engagement with China by following this link: CNN Chile Interview – Jorge Heine.
Ambassador Jorge Heine is a Research Professor at the Pardee School of Global Studies at Boston University. He has served as ambassador of Chile to China (2014-2017), to India (2003-2007), and to South Africa (1994-1999), and as a Cabinet Minister in the Chilean Government. Read more about Ambassador Heine on his Pardee School faculty profile.