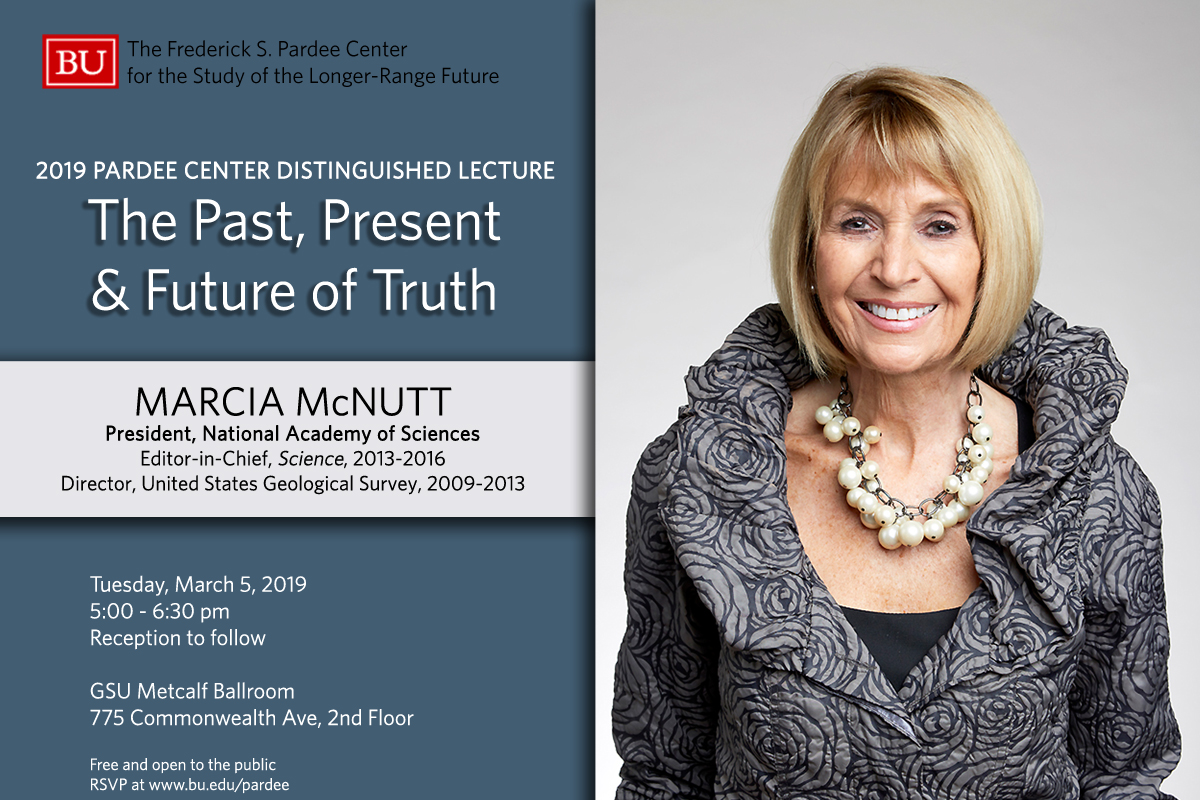 Marcia McNutt to Deliver 2019 Pardee Center Distinguished Lecture
The Pardee Center is pleased to announce its annual Distinguished Lecture, "The Past, Present & Future of Truth," featuring Marcia McNutt, President of the National Academy of Sciences. The lecture will take place on Tuesday, March 5 from 5:00 – 6:30 pm (reception to follow). NOTE: Due to demand, the location of this event has been changed to the GSU Metcalf Ballroom, 775 Commonwealth Avenue, 2nd floor. Read more.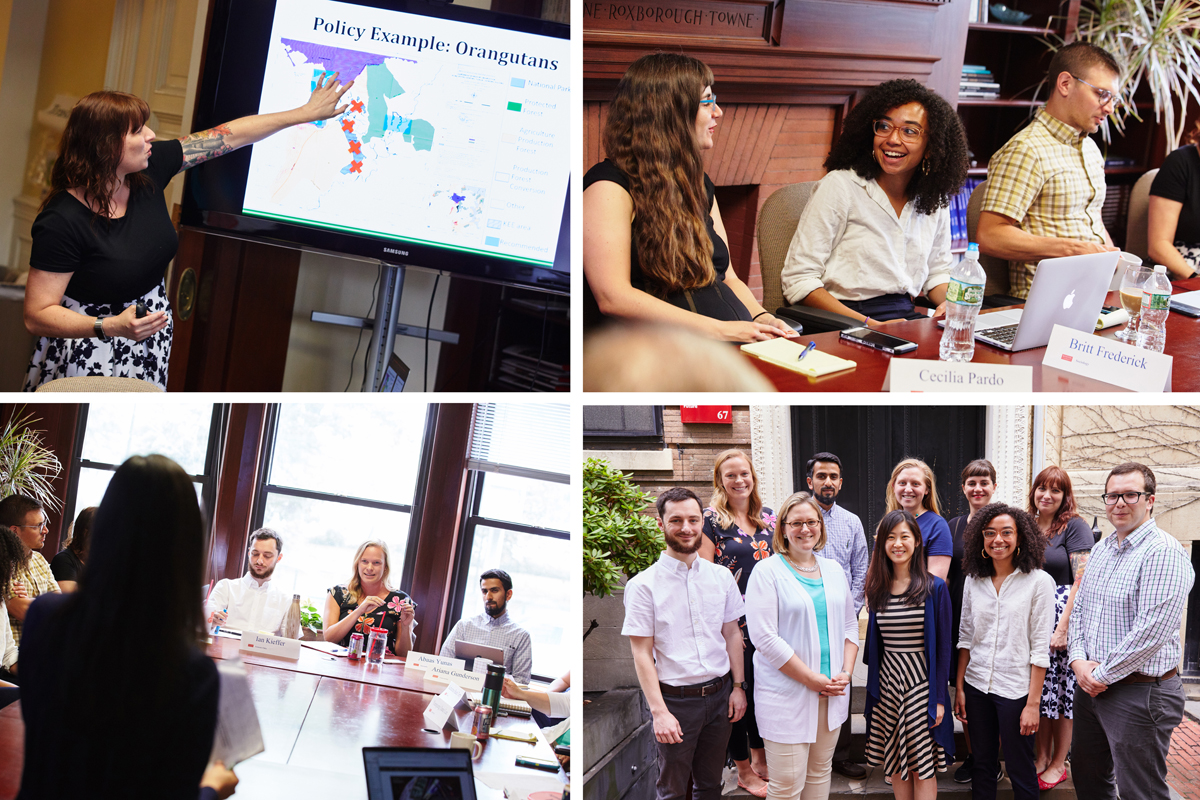 Applications Now Being Accepted for 2019 Pardee Center Graduate Summer Fellows Program
The Pardee Center is now accepting applications for its Graduate Summer Fellows program, an intensive, interdisciplinary 10-week research and writing program open to all BU graduate students. The deadline to apply is March 19, 2019. Read more.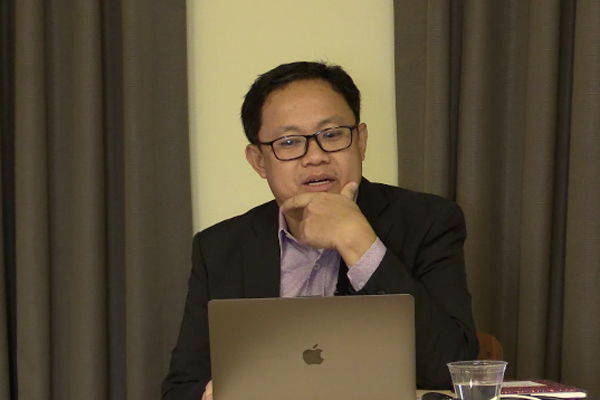 Laurence Delina Discusses New Book on Climate Actions at Pardee Center Seminar
Pardee Center post-doctoral associate Laurence Delina discussed his newest book, Climate Actions: Transformative Mechanisms for Social Mobilisation at a seminar held at the Pardee Center on January 31, 2019. Watch the video.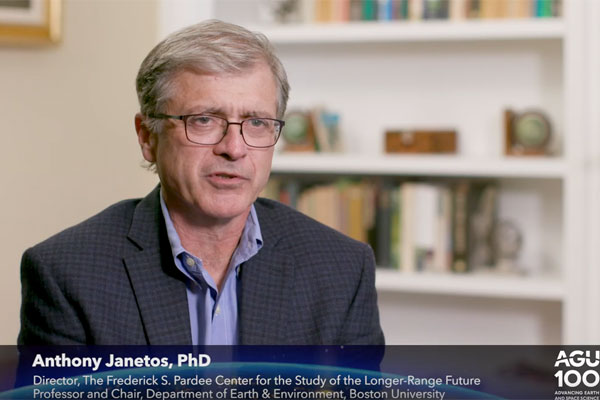 WATCH: New Video Highlights the Pardee Center's Mission and Research
The Pardee Center is pleased to present a new video highlighting our mission and research, which played on screens across the 2018 AGU Fall Meeting in December. The five-minute video, produced by WebsEdge, highlights how the Center uses interdisciplinary collaborations to tackle the most important issues today and in the decades to come. Watch the video.