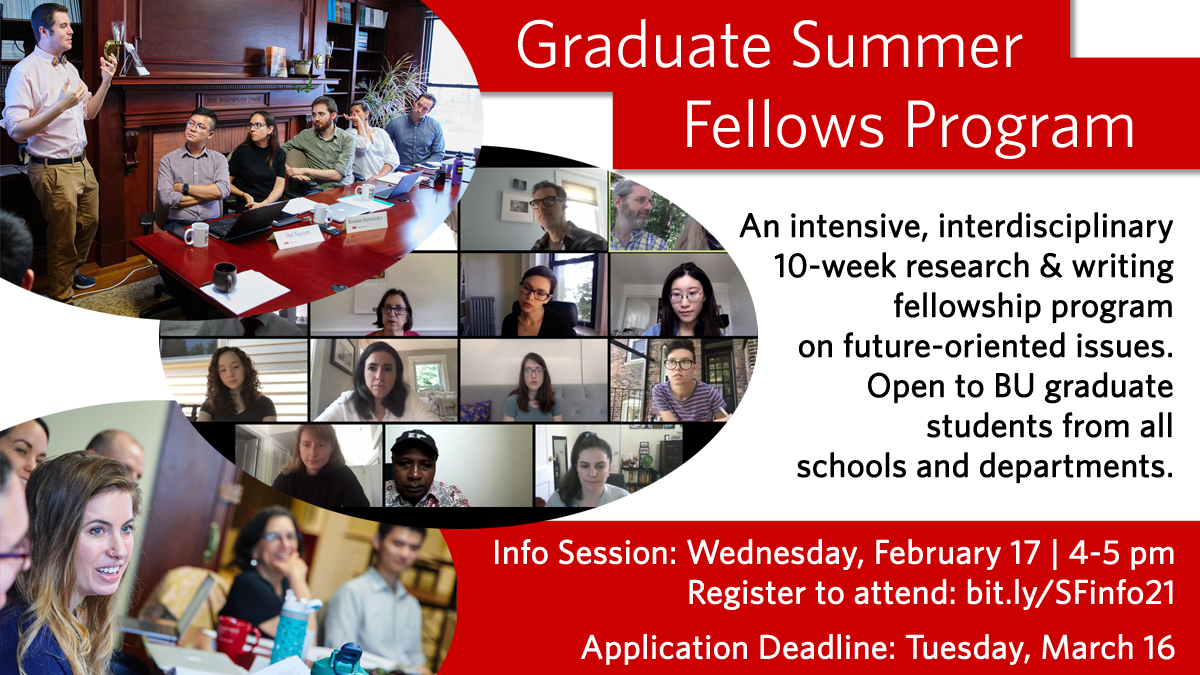 Applications Now Being Accepted for 2021 Graduate Summer Fellows Program
Applications are now being accepted for the 2021 Pardee Center Graduate Summer Fellows Program, which offers graduate students from across BU an opportunity for intensive interdisciplinary research on topics aligned with the Center's future-focused research interests. The 10-week fellowship (June 1 – August 6, 2021) includes a $6,000 stipend. The deadline to apply is March 16.
Read more.
Spring 2021 "20 Years of War" Webinar Series
Join us for the Pardee Center's Spring 2021 "20 Years of War" webinar series, exploring various long-term costs and consequences of the post-9/11 wars. The webinars, hosted by Neta C. Crawford (Co-Founder & Co-Director of the Costs of War Project and Professor & Chair of the BU Department of Political Science), are part of the "20 Years of War" research series, a two-year collaboration with Brown University's Watson Institute to expand the ongoing Costs of War project. Read more.
Spring 2021 Pardee House Webinar Series: "The Future of…"
The Frederick S. Pardee Center for the Study of the Longer-Range Future is pleased to announce its Spring 2021 Pardee House webinar series. Join us for a series of conversations with leading experts as we explore the future of three long-term, global issues: global climate change, higher education, and the digital economy. All webinars in this series will be streamed live on the Pardee Center's YouTube channel. Read more and RSVP.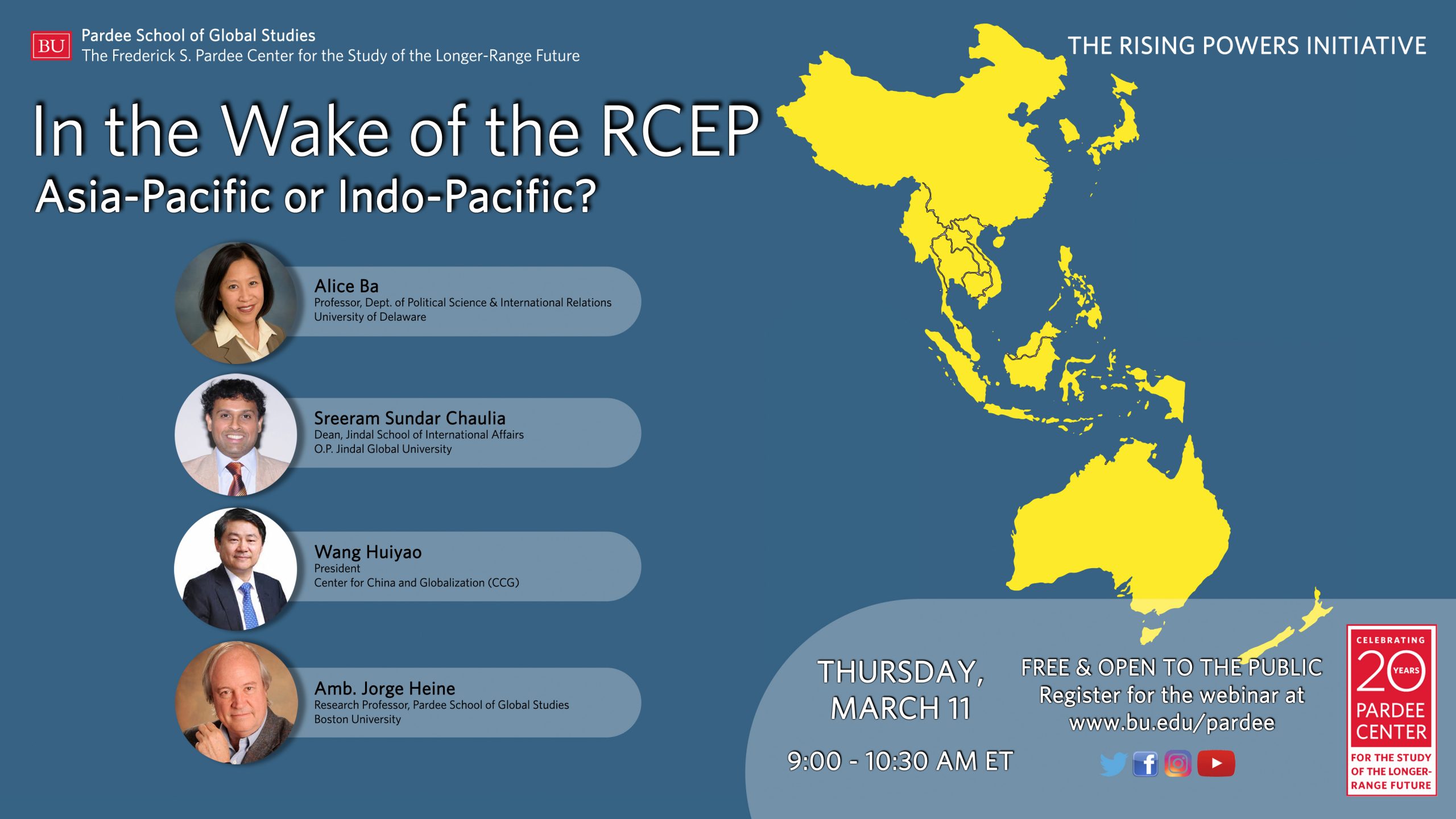 Upcoming Webinar: "In the Wake of the RCEP: Asia-Pacific or Indo-Pacific?"
Join us on Thursday, March 11 at 9:00 am ET for a webinar exploring the implications of the Regional Comprehensive Economic Partnership (RCEP), which includes 15 nations in Asia and Australasia, but with the notable absence of India. The webinar is part of the Rising Powers Initiative (RPI), a new Pardee Center research program that conducts interdisciplinary and policy-relevant research on five emerging powers: China, India, Brazil, the EU/Germany, and the Association of Southeast Asian Nations (ASEAN). Read more and RSVP.