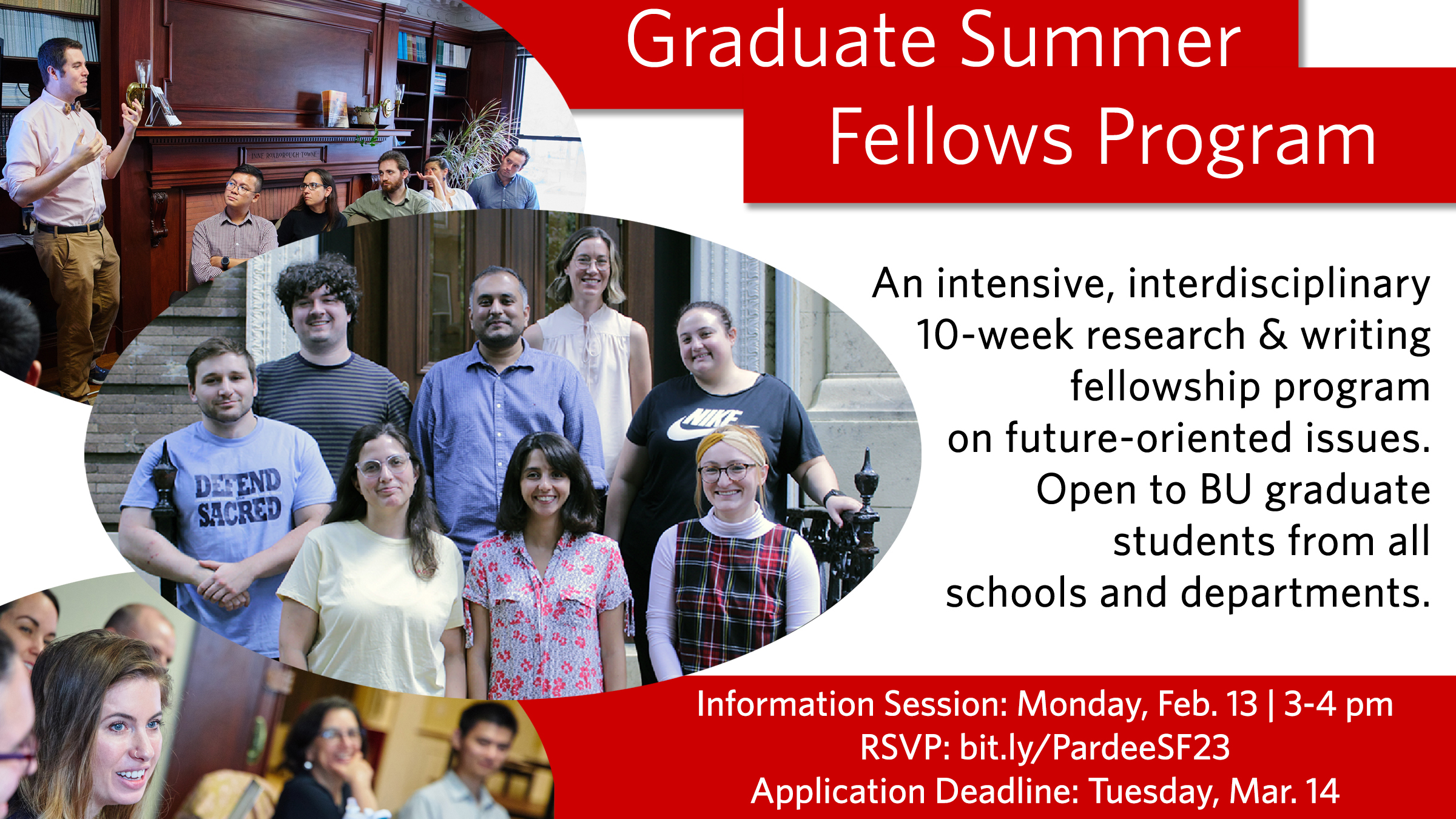 Applications Now Being Accepted for 2023 Graduate Summer Fellows Program
Applications are now being accepted for the 2023 Pardee Center Graduate Summer Fellows Program, which offers graduate students from across BU an opportunity for intensive interdisciplinary research on topics aligned with the Center's future-focused research interests. The 10-week fellowship (May 30 – August 4, 2023) includes a $6,000 stipend. An information session will be held on Zoom on February 13, and the deadline to apply is March 14. Read more.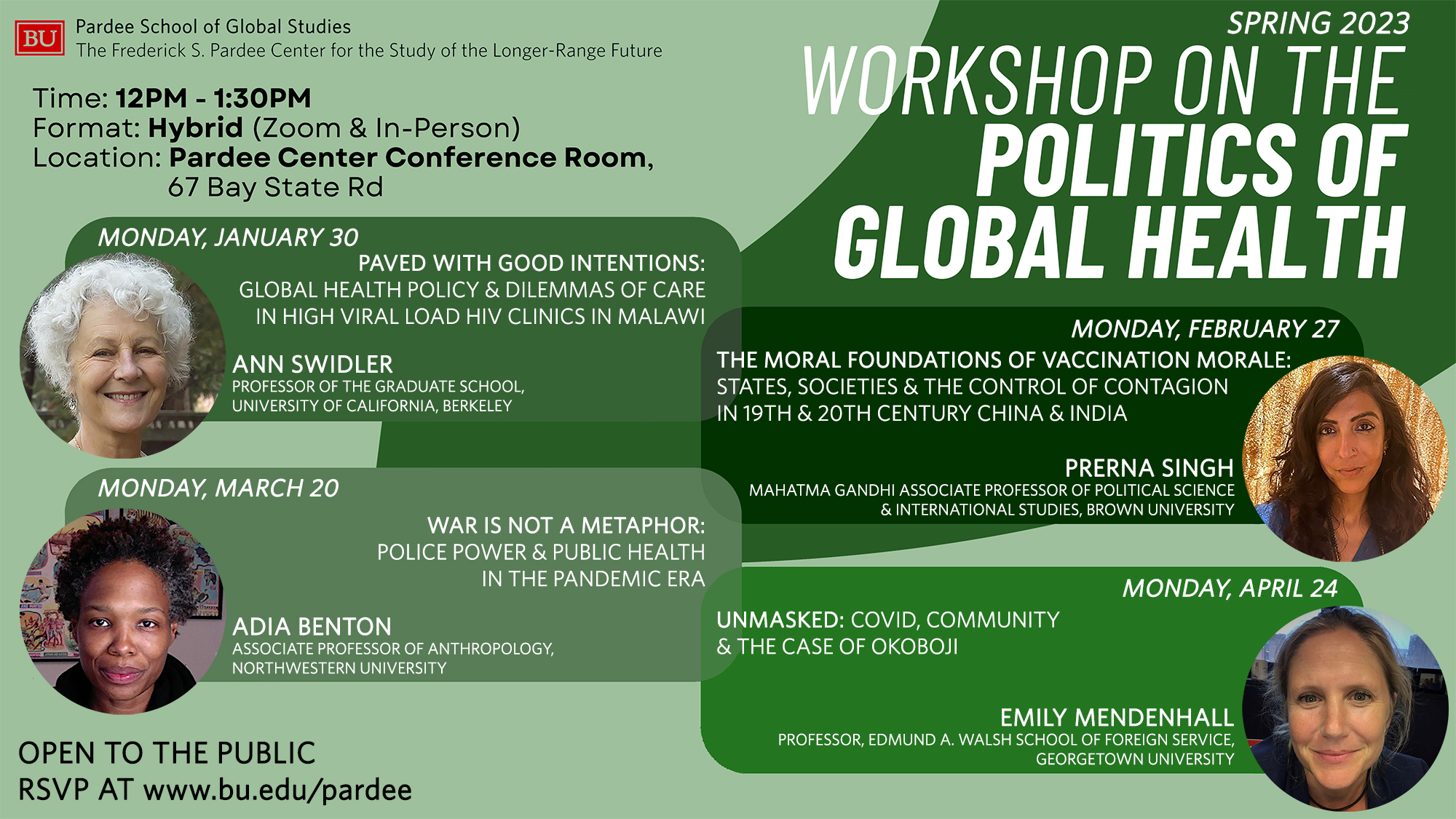 Announcing the Spring 2023 Global Health Politics Workshop Series
The Pardee Center for the Study of the Longer-Range Future is pleased to announce the Spring 2023 schedule of talks in the Global Health Politics Workshop speaker series. Convened by Pardee Center Faculty Research Fellow Prof. Joseph Harris, the monthly series brings together leading social scientists from the disciplines of anthropology, political science, and sociology to advance the understanding of health phenomena in a globally interconnected world. The series operates in a hybrid format to accommodate participation in person and via Zoom. Read more and register to attend.
Pardee Center Hosts Symposium on Science and Ethics of Climate Repair
The Pardee Center and the University of Cambridge's Scott Polar Research Institute recently hosted a virtual symposium exploring the science and ethics of "climate repair," particularly in relation to the Arctic. The event was part of the Pardee Center's ongoing Arctic Environmental Humanities Series. Read more.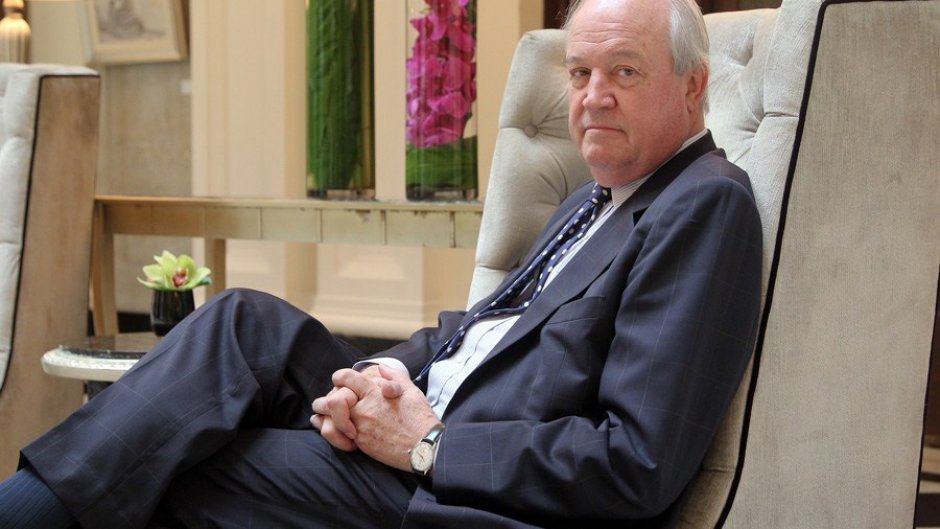 Amb. Jorge Heine Named Pardee Center Interim Director
Jorge Heine, Research Professor at BU's Frederick S. Pardee School of Global Studies, has been named Interim Director of the Pardee Center effective January 1, 2023. Heine is a lawyer, IR scholar, and diplomat with a special interest in the international politics of the Global South. He has served as ambassador of Chile to China (2014-2017), to India (2003-2007), and to South Africa (1994-1999), and as a Cabinet Minister in the Chilean Government. Read more.