Hare Comments on Doomsday Clock Ticking Closer to Midnight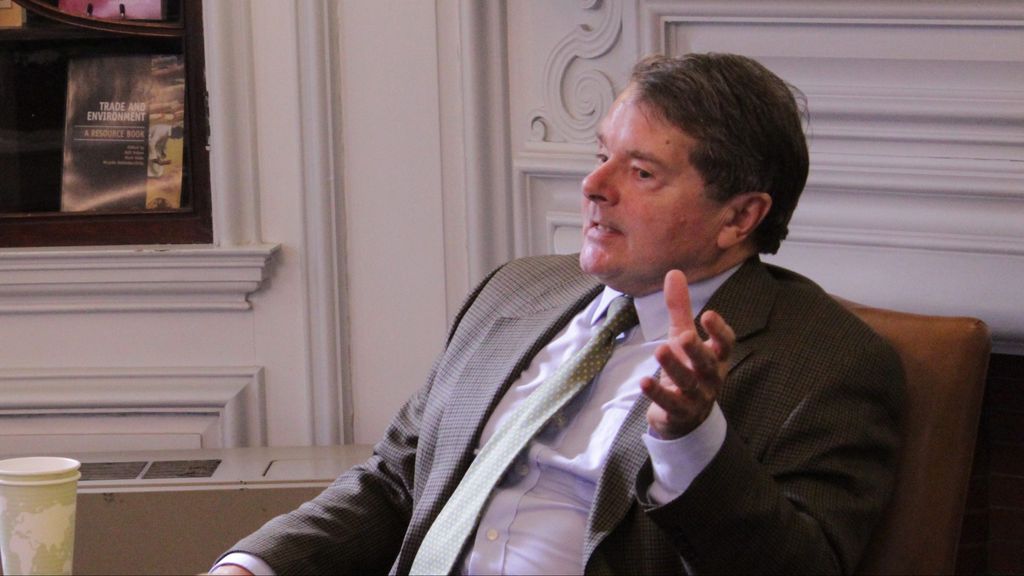 Ambassador Paul Hare, Senior Lecturer in International Relations at the Frederick S. Pardee School of Global Studies, was interviewed for a USA Today article on the 2023 update to the Doomday Clock and the contributors to a potential global catastrophe. 
The article, titled "'Nuclear nightmare' ticks closer: Why any use of nuclear weapons would be a disaster," explores the recent announcement by the Bulletin of the Atomic Scientists that the Doomsday Clock now stands at 90 seconds to midnight – the closest to global catastrophe it has ever been. Midnight on the clock represents a man-made apocalypse from nuclear war, climate change, or other technologies. The closer the clock is set to midnight, the greater the chance and the harder humanity needs to work to step back from the brink. As noted in the article, one of the many motivators for moving the clock's hands is the ongoing conflict in Ukraine and the ongoing risk of Russia using nuclear weapons.
In discussing the impact of any nuclear weapons strike, Hare warns of a "nightmare proliferation scenario" in which a nuclear strike by Russia could dramatically up the risk of a full-blown nuclear exchange as countries begin to think that they need nuclear weapons as well. While the exact damage of a nuclear detonation can only be speculated, Hare notes that the prospect of escalation is all too real. 
The full article can be read online.
Ambassador Paul Hare was a British diplomat for 30 years and the British ambassador to Cuba from 2001-04. He now teaches classes at Boston University on Diplomatic Practice, Arms Control, Intercultural Communication, and on Cuba in Transition. His novel, "Moncada — A Cuban Story," set in modern Cuba, was published in 2010. His book, "Making Diplomacy Work; Intelligent Innovation for the Modern World" was published in 2015. Learn more about Professor Hare on his faculty profile.