Greenacre Leading Development of Blockchain-Based Application to Support African Farmers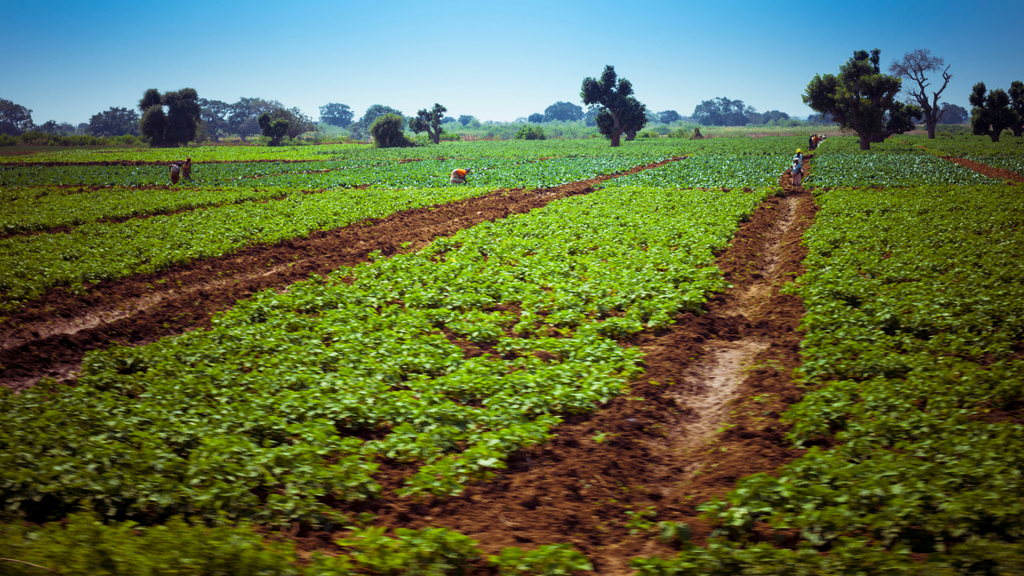 Jonathan Greenacre, Assistant Professor of International Relations at Boston University's Frederick S. Pardee School of Global Studies, is serving as the Principal Investigator and project lead on a new partnership between Boston University's Global Development Policy Center (GDP Center) and the Rafik B. Hariri Institute for Computing and Computational Science and Engineering, Hello Tractor, as well as the Algorand Foundation to use blockchain technology to develop an application to unlock access and support farmers in Africa.
Funded by the Algorand Foundation, Greenacre and his team will use blockchain and contract theory to help Hello Tractor – a Kenya-based firm explicitly seeking to build a digital ecosystem in the agricultural sector – "leapfrog" institutional and infrastructure problems in Africa and other developing countries to drive the formation of pro-poor, inclusive digital ecosystems. Often termed "Uber-meets-Salesforce for tractors," Hello Tractor's digital ecosystem connects smallholder farmers seeking machinery with fleet managers looking to improve their tractor service delivery. 
"Hello Tractor's digital ecosystem contains numerous bottlenecks impeding the firm's ability to reach its inclusive growth goals in rural and frontier areas of Africa and other developing regions," says Greenacre in a GDP Center blog outlining the project. "The new blockchain-based solution, termed 'Tokenomics,' will develop and protect information on all bookings and tractor activities of tractor owners, streamlining the entire digital ecosystem. Access to tokens will improve Hello Tractor's current mobile and web app platform by creating incentives for farmers, tractor owners, booking agents, and investors to address the bottlenecks to access."
The project aims to better support Hello Tractor's mission of supporting farmers in Africa and, by extension, helping feed the world into the 21st century. In addition, insights from the project could support the work of other firms trying to provide healthcare, clean energy, and other services to rural communities. Reaching and effectively supporting these communities is a big job and technological innovations such as blockchain will be important for making it happen.
For more information, read Greenacre's GDP Center blog describing the project as well as the Algorand Foundation's press release.
Professor Greenacre is a scholar and policy advisor. He works in the field of New Institutional Economics. He has provided legal and regulatory advice to the United Nations, International Monetary Fund, World Bank, and central banks in Africa and the Pacific. His work focuses on developing new regulatory frameworks for the digital revolution, particularly fintech payment systems/cryptocurrencies, artificial intelligence, transportation, and the internet of things. Learn more about Professor Greenacre on his faculty profile.