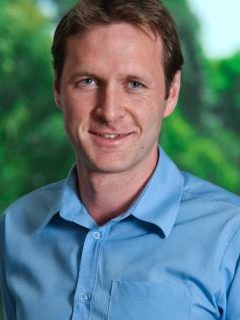 Jonathan Greenacre
Assistant Professor in Global Development Policy
Professor Jonathan Greenacre focuses on designing contracts to support new technological innovations in Africa and other developing regions. He draws on frameworks from contract theory, law, and New Institutional Economics.
Greenacre has particular expertise in analyzing and building "bridge contracts," which firms and governments are using to move into rural and frontier areas in Africa. He is exploring mobile money in Kenya, "Hello Tractor" which is a so-called "Uber for tractor" sharing app in Nigeria, and the "Bboxx" micro-solar energy service in Rwanda.
Professor Greenacre also has extensive experience in the regulation of new technologies and financial products, particularly in the developing world. He has advised the United Nations, World Bank, International Monetary Fund, governments in Africa and Asia, and a range of other organizations on issues around financial inclusion, consumer protection, and systemic risk.
Greenacre has a Masters and a Ph.D. from Oxford University.
Professor Greenacre's areas of expertise include Fintech, Law and Technology, New Institutional Economics, as well as Regulatory Theory and Practice.
Specialization
Economics and Finance, Law and International Organization, Science, Innovation, and Technology