Selin Co-Authors Article on Human–Technical–Environmental Systems Framework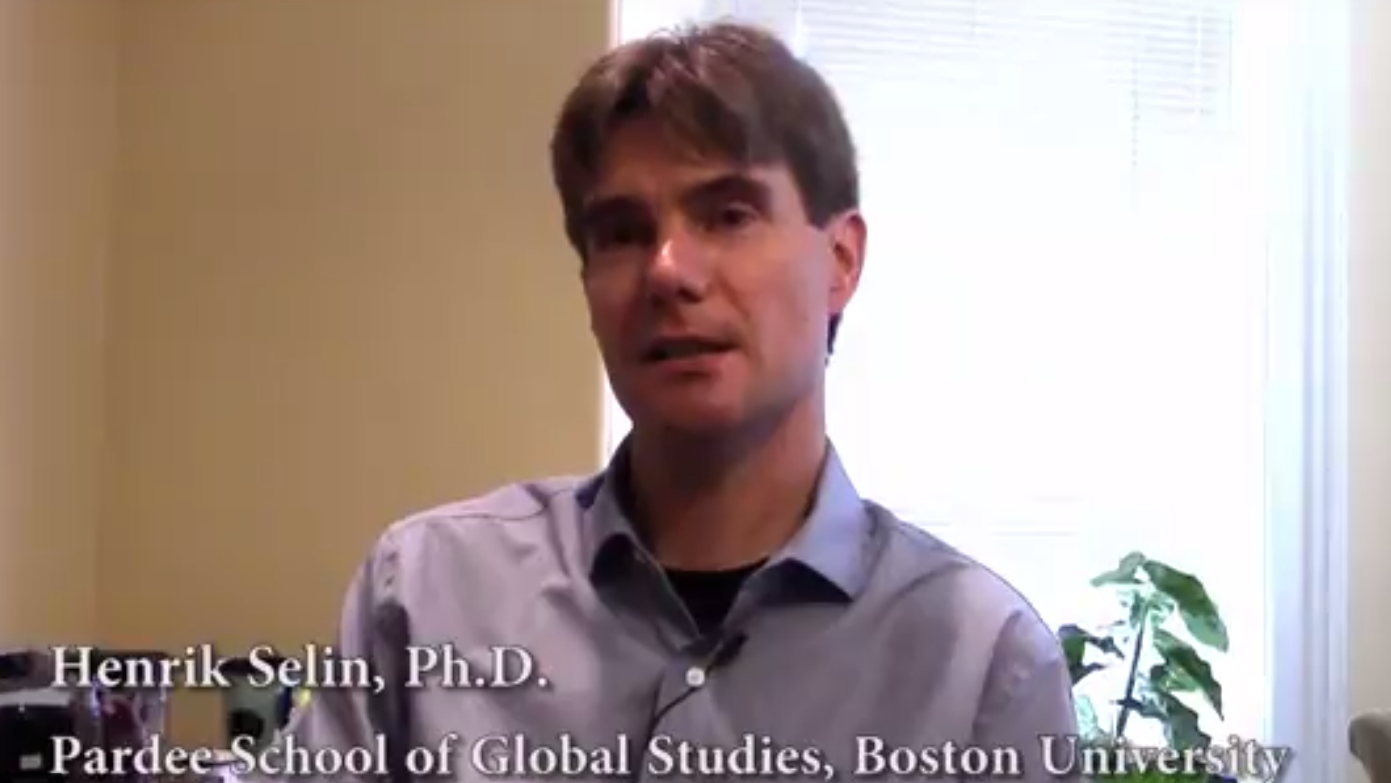 In a new Sustainability Science journal article, Henrik Selin, Associate Professor of International Relations and Associate Dean for Studies at Boston University's Frederick S. Pardee School of Global Studies, explores the Human-Technical-Environmental (HTE) systems framework
Selin co-authored the article, titled "The human–technical–environmental systems framework for sustainability analysis," with Noelle Selin, Professor in the Institute for Data, Systems, and Society and the Department of Earth, Atmospheric, and Planetary Sciences at MIT. In their analysis, the authors found that "further application of the HTE framework and the identification of insights can help develop systems-oriented analysis, and inform societal efforts to advance sustainability, as well as contribute to the formulation of empirically grounded middle-range theories related to sustainability systems and sustainability transitions."
From the abstract:
Systems-oriented analytical frameworks can help researchers conceptualize and analyze sustainability-relevant systems, but existing frameworks may lack access or utility outside a particular research tradition. In this article, we outline the human–technical–environmental (HTE) framework, which provides analysts from different disciplinary backgrounds and fields of study a common way to advance systems-focused research on sustainability issues…We demonstrate the applicability of the HTE framework and the matrix-based approach through an analysis of an empirical case of coal-fired power plants and mercury pollution, which is relevant to large-scale sustainability transitions.
The full article can be read on SpringerLink's website.
Henrik Selin has been at Boston University since 2004. His research and teaching focus on global and regional politics and policymaking on the environment and sustainable development. He is the author of Mercury Stories: Understanding Sustainability through a Volatile Element, European Union Environmental Governance, and Global Governance of Hazardous Chemicals: Challenges of Multilevel Management. He is also the author and co-author of more than four dozen peer-reviewed journal articles and book chapters. He also serves as Editor for the journal Global Environmental Politics. Learn more about Professor Selin on his faculty profile.