Mako Discusses Iraqi Civil Society and Democratization at Brookings Roundtable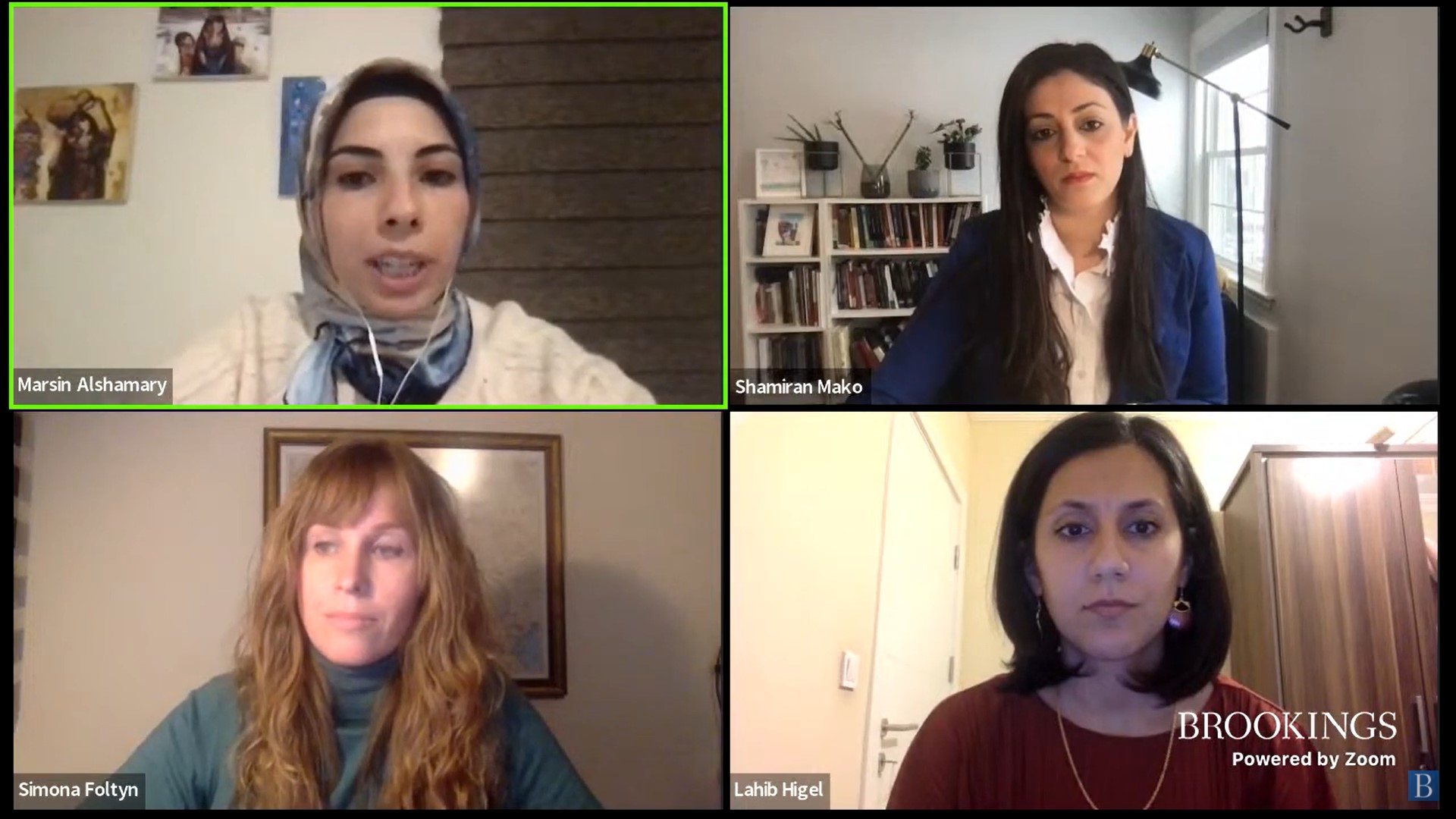 On February 7, 2022, Shamiran Mako, Assistant Professor of International Relations at the Frederick S. Pardee School of Global Studies at Boston University, took part in a roundtable on post-war development, democratization, and society building in Iraq hosted by the Center for Middle East Policy at Brookings.
The event explored questions and themes of the recently published report, "Postwar development of civil society in Iraq's mid-Euphrates region," written by Marsin Alshamary, Former Brookings Expert and Research Fellow – Middle East Initiative at the Harvard Kennedy School's Belfer Center for Science and International Affairs. Mako joined Alshamary and Lahib Higel, Senior Analyst, International Crisis Group, for a panel led by Simona Foltyn, Independent Journalist and Special Correspondent, PBS NewsHour in Iraq.
In her remarks, Mako argued that there needs to be autonomous space for civil society organizations (CSO) – environmental groups, women's groups, labor and student unions, etc. – to operate and political protections that support their existence; however, in the case of post-war Iraq, external democratization has in some cases hampered the efforts of CSOs, which are already struggling to gain the trust and support of the populace. According to her, this lack of trust in charitable organizations, disinterest in civic engagement, and frustration with government performance helps explain the widespread support of the decentralized Tishreen protests as they represented an alternative to traditional establishment politics. Drawing from her latest book After the Arab Uprisings, Mako says that CSOs played a major part in other democratization efforts in the region and they stand to play a similar role in Iraq.
A recording of the event can be viewed below.
Shamiran Mako is an assistant professor of international relations at the Pardee School of Global Studies at Boston University. She is also a member of the Graduate Faculty at the Political Science Department at Boston University. Her research explores the historical and contemporary drivers of inter and intra-state conflicts that produce weak and fragile states across the MENA region. She is the author of After the Uprisings: Progress and Stagnation in the Middle East and North Africa, with Valentine Moghadam. Read more about Professor Mako on her faculty profile.