Heine Participates in Webinar on Chile's Constitution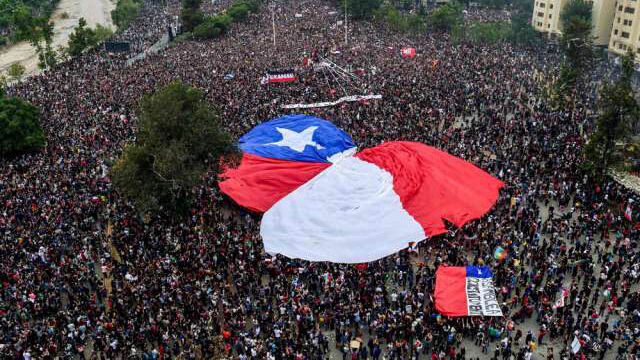 On June 10, 2021, Ambassador Jorge Heine, Research Professor at the Frederick S. Pardee School of Global Studies at Boston University, participated in a webinar hosted by the Institute of International Studies of the University of Chile and the Department of International Public Law of the University of Chile Law School.
The webinar, titled "Foreign Policy and International Relations in the New Constitution," explored the principles of foreign policy that should be included in Chile's new constitution as well as various aspects of Chilean foreign policy.
Along with Heine, the event featured Professor Astrid Espaliat, Coordinator Master of International Studies – IE), and Alberto van Klaveren, Academic Institute of International Studies and University of Chile School of Law. The event was presented and moderated by Dorotea López Giral, IEI Director; Francisco Cruz, Lawyer, professor and former Ambassador; and Claudio Troncoso, Director of the International Law Department, Universidad de Chile Law School.
A recording of the webinar can be viewed below.
Ambassador Jorge Heine is a Research Professor at the Pardee School of Global Studies at Boston University. He has served as ambassador of Chile to China (2014-2017), to India (2003-2007) and to South Africa (1994-1999), and as a Cabinet Minister in the Chilean Government. Read more about Ambassador Heine on his Pardee School faculty profile.