GDP Center Hosts 2nd Paul Streeten Lecture on Global Development Policy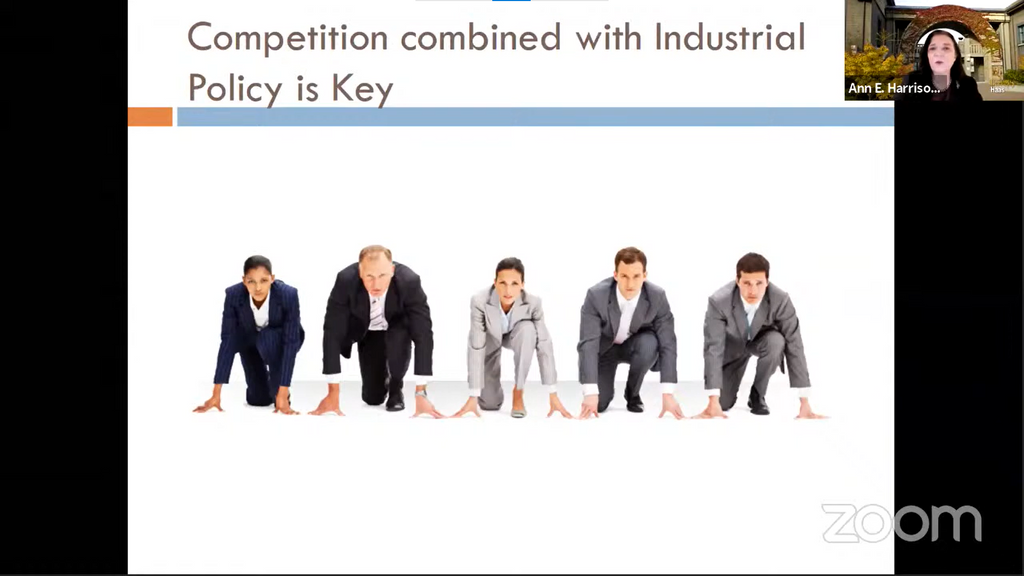 On March 3, 2021, the Global Development Policy (GDP) Center, an affiliated regional center at the Frederick S. Pardee School of Global Studies at Boston University, hosted the second annual Paul Streeten Distinguished Lecture on Global Development Policy, which explored the role of industrial policy in global development. This annual event celebrates the legacy of Boston University Economics Professor Paul Streeten, who contributed greatly to the study of development and to Boston University.

The event's featured speaker was Ann E. Harrison, renowned economist and Dean of the Haas School of Business at UC Berkeley, and was moderated by Kevin Gallagher, Pardee School Professor of Global Development Policy and Director of the GDP Center, and Dilip Mookherjee, Professor of Economics, introduced and moderated the discussion.
In her remarks, Harrison summarized several examples of cutting-edge empirical research on the effective role of the state in promoting innovation and growth, drawing on examples of contemporary India and China. She claimed that asserting that the era of relying on the invisible hand of the market over the visible hand of government was over, and that societies will likely try to find an appropriate balance as they confront the challenges of the 21st century.
Watch a recording of the event below.
The GDP Center is a university-wide research center affiliated with the Pardee School of Global Studies. The GDP Center's mission is to advance policy-oriented research for financial stability, human well-being, and environmental sustainability. Visit the GDP Center's website for more.