Wippl Writes on His Work in Cold War Germany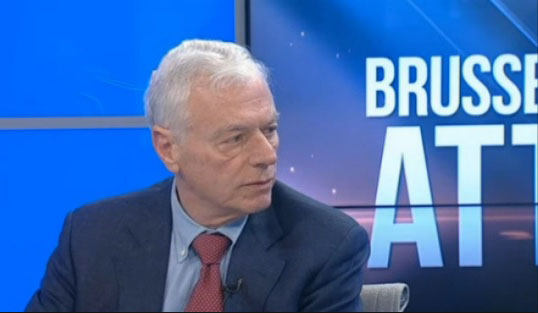 Joseph Wippl, Professor of the Practice of International Relations at the Frederick S. Pardee School of Global Studies at Boston University, published an article in the International Journal of Intelligence and Counterintelligence on July 27, 2020 covering his time on CIA assignment in Western Germany during the Cold War. 
In the article, Wippl discusses the United States' interest around the complex relationships between West Germany and the Soviet Union, his intelligence work at the time, and what he learned during his service in Germany.  He also highlights what the U.S. could learn from Germany with regard to democratic governing, healthcare, urban planning, and labor rights. 
An excerpt:
We, as Americans, do not know everything. We need to learn. At a political convention, I met an entrepreneur who told me he had sent all three of his sons to study in the United States. He told his sons to learn from the Americans but not to copy them. I thought to myself, 'Tough competitors; we could learn from them without copying.'
The full journal article can be read here.
Joseph Wippl is a former CIA officer. He spent a 30 year career as an operations officer in the National Clandestine Service (NCS). On assignments in CIA headquarters, he served as the Deputy Chief of Human Resources, as the Senior NCS representative to the Aldrich Ames Damage Assessment Team, as Chief of Europe Division and as the CIA's Director of Congressional Affairs. Prior to his arrival at Boston University, he occupied the Richard Helms Chair for Intelligence Collection in the NCS training program. Wippl has taught at BU since 2006, and speaks and writes widely on issues regarding intelligence. Read more about him here.