Hare Interviewed on Sonic Attacks in Cuba
October 3, 2017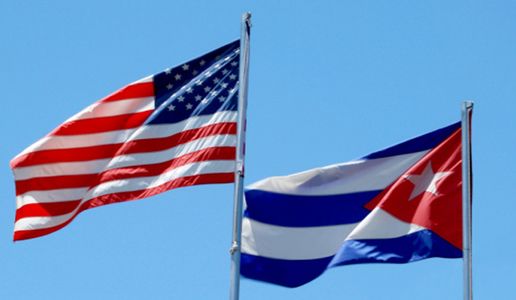 Amb. Paul Webster Hare, Senior Lecturer at the Frederick S. Pardee School of Global Studies at Boston University, was interviewed by several media outlets on a recent warning issued by the United States advising its citizens not to visit Cuba following a series of sonic attacks on U.S. diplomats on the island.
Hare was interviewed for a widely-syndicated article by AFP entitled "US Expels 15 Cuban Diplomats Following Mysterious Attacks," that appeared in publications including Channel NewsAsia and The Daily Mail.

From the text of the article:
"The era of constructive engagement has been replaced by one depicting the Cuban government as behaving badly," said Paul Webster Hare, a former British ambassador to Havana and political science professor at Boston University.

Webster Hare cited a September speech at the UN General Assembly in which Trump said the United States "has stood against the corrupt and destabilising regime in Cuba."
Hare was quoted in a September 29, 2017 article in the Financial Times entitled "US Warns Citizens Against Visiting Cuba After Sonic Attacks."
From the text of the article:
Paul Hare, a former British ambassador to Cuba, said any admission by Havana would have unpalatable consequences both at home and abroad.

"If they [the Cubans] admitted the attack then that would have been admission of a crime. If they suggested that it was a third party [such as Russia] or a rogue element in the Communist party, then again that shows weakness and incompetence," said Mr Hare, now a senior lecturer at Boston University's Frederick S Pardee School of Global Studies.

"If, as I suspect, the real reason was installation of some new surveillance equipment that had an unexpected effect by causing the physical harm, that also smacks of incompetence and lack of control," he added. "That sort of explanation has never appealed to the Cuban Revolution."
Amb. Hare teaches classes at Boston University on Diplomatic Practice, Arms Control, Intercultural Communication and on Cuba in Transition. In Spring 2016 he will offer a new class on Public Diplomacy. His novel, "Moncada – A Cuban Story", set in modern Cuba, was published in May 2010. His book "Making Diplomacy Work; Intelligent Innovation for the Modern World.' was published in early 2015.