Fewsmith in Bloomberg: Xi's Power Base Shake Up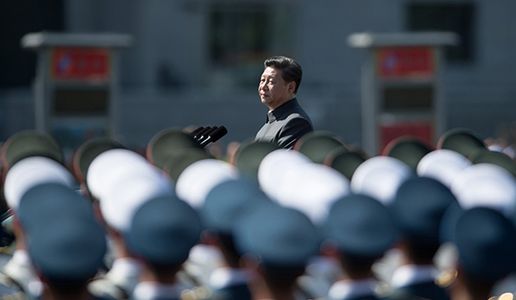 Joseph Fewsmith, Professor of International Relations at the Frederick S. Pardee School of Global Studies at Boston University, said China's Communist Party has taken steps to lessen the influence of the Communist Youth League, an organization President Xi Jinping has criticized.
Fewsmith made the argument in an April 24, 2016 article in Bloomberg entitled "China's Xi Shakes Up Rival Power Base Before Party Reshuffle."
From the text of the article:
"There has been a general curtailing of the CYL, particularly those associated with Ling Jihua and Hu Jintao," said Joseph Fewsmith, a political science professor at Boston University who studies China's elite politics and has written a book on political reform. "I expect a number of people associated with the CYL to be passed over at the 19th Party Congress in 2017. So, yes, the influence of the CYL will continue to decline."
Fewsmith is Professor of International Relations and Political Science at Boston University. He is the author or editor of eight books, including, most recently, The Logic and Limits of Political Reform in China (January 2013). Fewsmith travels to China regularly and is active in the Association for Asian Studies and the American Political Science Association. Learn more about him here.