Eckstein in USA Today: Pope's Cuba Visit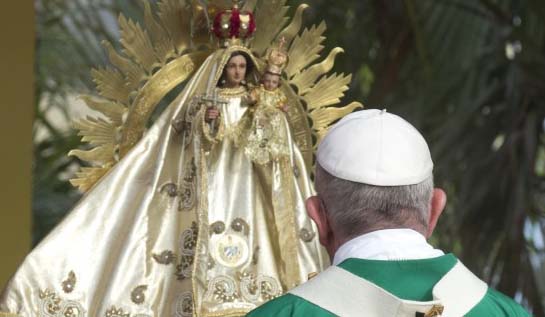 Susan Eckstein, Professor of International Relations and Sociology at the Frederick S. Pardee School of Global Studies at Boston University, said that the Pope's itinerary in Cuba would endear him to the people.
Eckstein made her case in a September 22 article in USA Today entitled "The Pope Pays a Visit to El Cobre and the Virgin Mary."
From the text of the article:
Added Susan Eckstein, Boston University professor of international relations who has written about Cuba: "It shows a pope who is very sensitive to the belief system of the local population. And a good way to build up support."
You can read the entire article here.
Eckstein's main focus is on Latin America. She has written most extensively on Mexico, Cuba, and Bolivia. Currently, she is working on immigration and its impact across borders.  She recently published a sole-authored book on Cuban Americans and a co-edited book that focuses on homeland impacts of immigrants from different countries and regions of the world. Learn more about her here.