Keylor and Stern on WERS Radio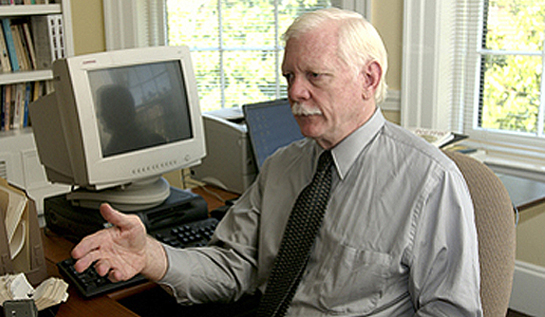 William Keylor, Professor of International Relations and History at the Frederick S. Pardee School of Global Studies at Boston University, said that the Internet had changed the world for recruiting young people to terrorist organizations.
Keylor was joined by Jessica Stern, a lecturer at Harvard University and an expert on terrorism, in making the argument. They were interviewed on the radio program "You are Here" from WERS News on April 4.
"The interviews focused on the use of social media by terrorist groups such as the Islamic State and al-Qaeda to attract recruits," said Keylor of the interview. "The defining characteristic of their propaganda efforts is the use of social media. The IS has been extremely successful in using social media to appeal to young males in particular."
You can hear the entire interview here.
Keylor served four consecutive terms as Chairman of the Department of History at Boston University (1988-2000) and has been Director of the International History Institute since 1999. Learn more about him here.