Student Association
The mission of the #BUCPUA Urban Planning Association (formerly known as the City Planning and Urban Affairs Student Association) is to create opportunities for students, alumni, professors, and associates in the Master of City Planning, Master of Urban Affairs, and Bachelor of Science in Urban Affairs programs to get to know each other and explore their chosen career paths. We also welcome anyone from BU and the Boston Consortium interested in city planning and urban affairs. We take our love of all things urban out of the classroom and into casual conversation, the field, and beyond.
The Association hosts social, service, learning, and networking events meant to bolster the sense of community within the programs and the BU community, and to further student and alumni interests into the various fields within urban affairs and city planning.
The Urban Planning Association (UPA) was founded by Pablo Aboumrad, MCP'08, in 2006 as an informal group of students interested in strengthening community relationships within the program and with other institutions. In 2014, the group's officers decided to pursue official status as a Boston University student organization, and earned that recognition in 2015 with the new title of Urban Planning Association.
UPA Executive Board members are elected annually during the spring semester. A list of current members and positions can be found below. The UPA regularly hosts events for students, faculty, and alumni alike. The First Friday of every month is reserved for a social gathering at one of the many Boston-area pubs or restaurants—we even manage to cross the river and explore Cambridge as well! An annual Fall Meet and Greet welcomes incoming and returning students, while ice cream socials and dinner-with-a-professor offer opportunities to get to know faculty outside of the classroom. Semi-annual alumni mixers facilitate networking between current and former students and promote discussions about employment opportunities and navigating the planning field. On-hand for these events are many of the Massachusetts-based MCP/UA graduates who can be found working at all levels of local and state government, town and regional planning councils, private firms, and not-for-profits.
Potential, current, and former students are encouraged to contact us with any questions or suggestions. The Urban Planning Association can be reached at upa@bu.edu, visited on our Facebook Group Page of #BUCPUA Urban Planning Association, or on our UPA website.
2020–2021 Executive Board Members
Co-President: Arya Alizadeh, MCP
Arya is a second year master's student in the Master of City Planning (MCP) program at BU. He is a native of Boston and completed his bachelor's degree at Wesleyan University. He has previously worked in politics and energy. His studies concentrate on urban design and transportation, with a focus on airports and adaptive reuse. Beyond the campus, Arya is an avid skier and woodworker. He also enjoys travel and photography.
---
Co-President: Ashiyana Swar, MUA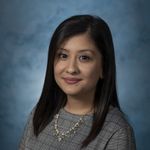 Ashiyana currently works as a Sales Associate for Cronin Development/The St. Regis Residences in Boston. She is responsible for day-to-day oversight of collecting, analyzing, and summarizing sales and marketing reports, assisting in the execution of purchases and sales agreements, event planning and contribution in production of marketing materials. Born in Nepal and raised in Cambridge, MA, she enjoys traveling and volunteering. Ashiyana is a Master of Urban Affairs candidate with a focus on community development, policy planning, sustainability, and urban design.
---
David Nolan, MUA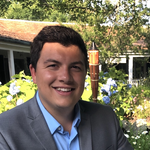 David works as a Transportation Planner at the Cape Cod Commission where he oversees the Cape Cod Traffic Counting Program and the Unified Planning Work Program. He has conducted a Master Bicycle and Pedestrian plan for the Town of Chatham, assisted with outreach and preparation of the Regional Transportation Plan, and managed the creation of the Cape Cod Crash Dashboard. David holds a BA in Regional Planning from Westfield State University and is a master's candidate in the MUA program. His research interests include transportation equity, alternative modes of travel, and public engagement best practices. Now living on beautiful Cape Cod, David enjoys coaching and playing ice hockey, rollerblading on the Cape Cod Rail Trail, and spending time on the water.
---
Alejandra Santa, MCP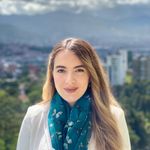 Alejandra received her bachelor's degree in Political Science from Eafit University in Medellín, Colombia. While pursuing her bachelor's, she interned at the Colombian Consulate in the City of Boston where she discovered her passion for public service. Her primary interests lie in community development, urban design, open space, and access to public parks. Alejandra is currently pursuing a Master in City Planning with a focus on Urban Policy at Boston University's Metropolitan College.
---
Cedric Shan, MUA
Cedric is currently a full-time Master of City Planning candidate with a focus in transportation/housing policy, urban economics, as well as spatial data analysis and storytelling. Cedric works as a video producer with Currin Media, telling visual stories on social issues, and as a research volunteer with Professor Michael Harsch at Boston University on a book project on local state-building in fragile countries. He has worked in public transportation, international marketing, and media production. Prior to moving to Boston, Cedric has worked as a production analyst under CRRC Group (industry leader in producing high speed rail and public transportation systems), and as an overseas marketing representative for Cradlechem Technology (a regional pharmaceutical company in China). Cedric is a photography lover that also enjoys soccer,  travel, and live music.  He holds a Bachelor of Arts in Political Science and Global Studies from University of Minnesota.
---
Corey Coleman, MCP
Corey is a candidate in the Master of City Planning program and Applied Sustainability certificate program. Corey received his Bachelor of Science degree in Industrial Technology from Fitchburg State in 2017, as well as earning the designation as a  Commonwealth of Massachusetts Honors Scholar. Corey's interest within the field of city and urban planning developed in his undergraduate capstone when researching refugee camps and their structure in Turkey. Corey is primarily interested in studying the augmentation of planning with technological advancements, as well as harms these augmentations can introduce to the environment.