How can simulation modeling inform public health?
Researcher shares the roles, goals, and challenges of epidemiological models.
BY GINA MANTICA
To mitigate a virus, epidemiologists need to understand how it spreads. One way researchers investigate viral transmission is through modeling in a simulated environment. Modeling takes into account not only data about the virus, itself, but also information about people's behaviors that might affect transmission from one person to another. This enables researchers to test how different public health interventions could influence the spread of the virus in a simulation, before implementing policies in real-life.
Eleanor Murray, an Assistant Professor in Epidemiology at the School of Public Health and Research Fellow at the Hariri Institute, has been estimating the effects of public health decisions using simulation modeling as part of the Simulation Modeling for Population Health Focused Research Program. Over the past year, Murray worked to understand responses to COVID-19 and suggest safe, long-term options to combat pandemic fatigue. She has become a global leader in epidemiology on Twitter according to Fortune, speaking daily to her 96.3K followers about public health.
Murray recently took to Reddit to share how public health officials make decisions and how epidemiologists use simulations to understand the spread of COVID-19. We are sharing the top five takeaways from her discussion below.
1. One of the biggest challenges for creating COVID-19 epidemiological models is deciding what assumptions to make about people's behaviors, since pandemic behavior is unpredictable.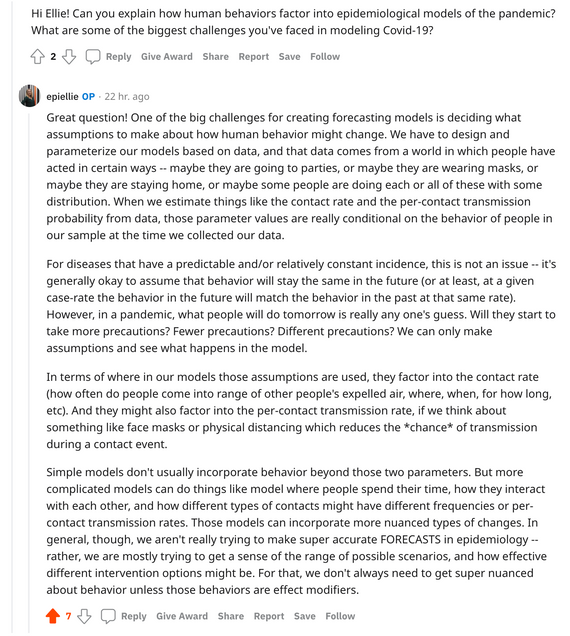 2. Models aren't perfect, but looking at many different models for similarities and differences can better inform decision making.
3. Agent-based modeling, or simulating actions and interactions to understand the behavior and outcomes of a system, can help estimate the relationship between cause and effect.
4. Increasing public health literacy could help bridge the gap between academic epidemiologists and public health officials.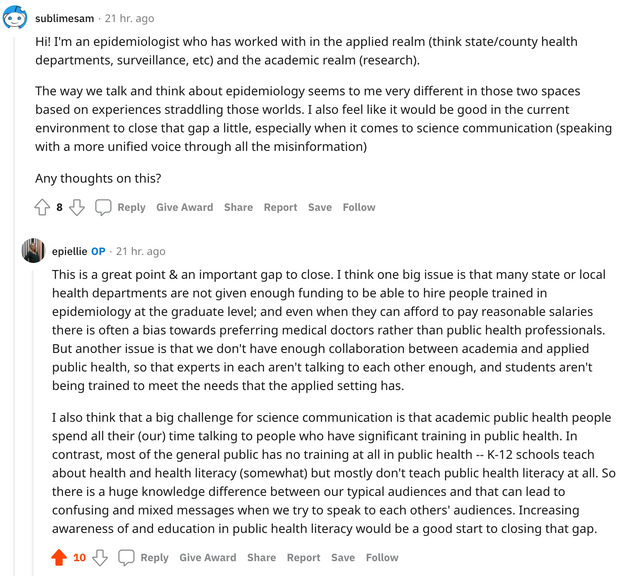 5. If you want to study infectious disease modeling, find a PhD program that has a large group of researchers modeling the types of diseases that interest you.
---
Interested in learning more about the research happening at the Hariri Institute? Sign up for our newsletter here.