Spring 2021, ECE grad students' successes
By Caroline Amato
PhD students in the Electrical and Computer Engineering Department have had another successful semester despite many obstacles. Here is an update on some of these remarkable achievements.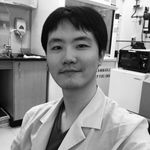 Yujia Xue was awarded the 2021 SPIE Optics and Photonics Education Scholarship. Through this scholarship, he will receive $4,000 with an expectation to use the money to help pay for supplies and equipment for his courses. This is vital in helping him pursue his education and achieve his goals in the field of optics and photonics.
Mounika Vutukuru received the Wayne B. Nottingham Prize. This award is given annually at the Physics Electronics Conference, to the best student thesis presentation. Vutukuru was awarded a certificate and $1,500, as well as a spot on the recipient's page. This conference has been held every year since 1935, and this award has been given every year since 1966. Vutukuru's advisor, Professor Anna Swan, also received this award during her doctoral studies.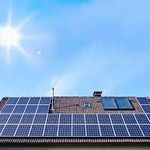 Chen Ling was selected as a Hariri Graduate Student Fellowfor showing above-and-beyond success in her field of research, cybersecurity, and internet measurements. The Hariri Institute shows its support for data-driven research by granting students the opportunity to further their development and connecting them with other researchers. 
Pujan Paudel was selected for the Summer Pardee Fellowship. This program offers graduate students the opportunity to continue their intense research thanks to a 10-week fellowship that includes a financial stipend of $6,000. Paudel will be studying "longitudinal trends in cyber threats and the public policy effects of the evolution of cyber warfare," during this fellowship.
Incoming PhD student, Guorong Hu, received the Dean's Convergent Fellowship. This provides him with full tuition and other benefits to help him continue his education.
Our PhD students have and will continue to strive and be successful in different fields of engineering.