Student Awards Review 2021-22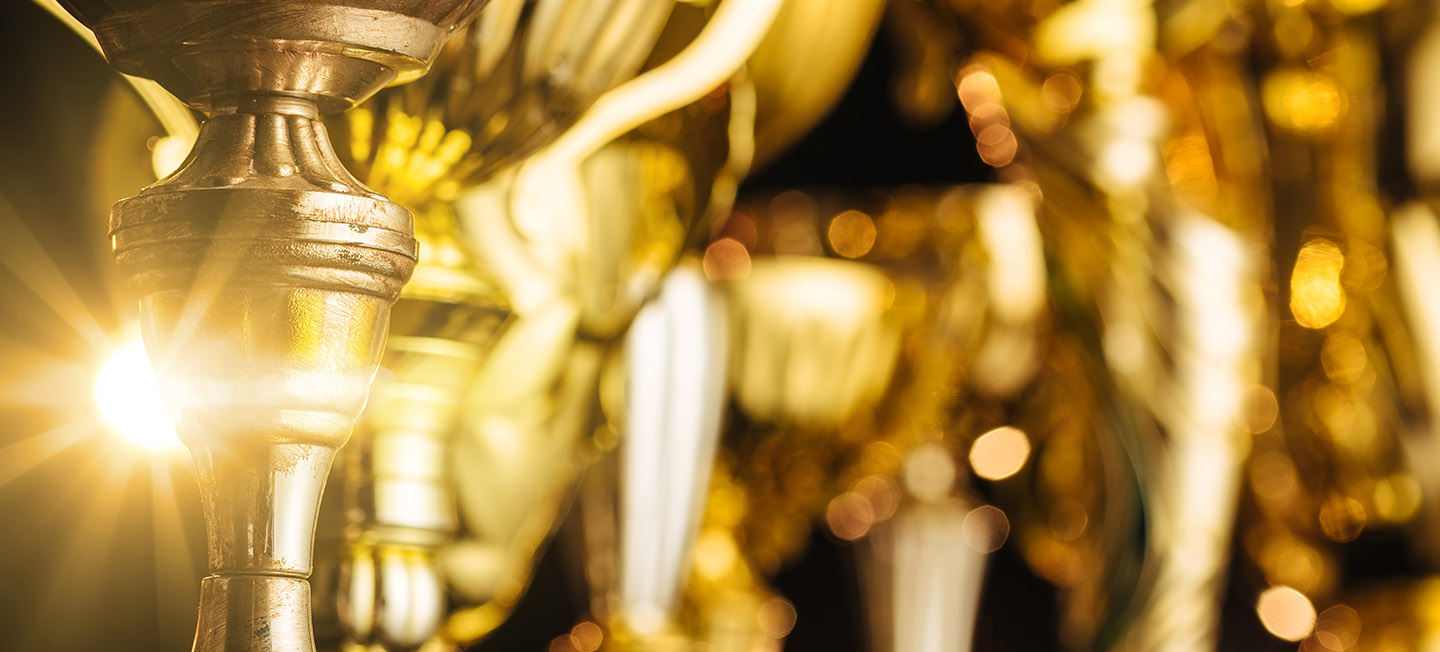 Boston University, like much of the country, emerged from the worst of the pandemic during the 2021-22 academic year to something closer to normal. In their return to classes and campus life, COM students also returned to excellence in the fields of advertising, film and television, journalism and public relations – as shown by a flurry of awards and honors.
Here are many of them, received during the past academic year.
Undergraduates: Blue Chip Awards
Nineteen seniors were named winners of this year's Blue Chip Awards, the most prestigious undergraduate student honor conferred by Boston University's College of Communication. Each senior was nominated by a faculty member, and chosen by the student's academic departments.
Film and Television:
Natalie Ackerman
Tyler Phelan Davis
Sean Doucette
Julia Glicksman
Emily Lyons
Nicholas Mason
Journalism:
Ali Audet
Haley Chi-Sing
Steven Gelman
Chloe Liu
Mass Communication, Advertising and Public Relations:
Gwyneth Burns
Melissa Chan
Isabelle Fama
Jaliana Griesbach
Samantha Haas
Yitong Liu
Samantha Lurie
Mavis Joy Cornel Manalato
Alyssa Yeh
Erin Victoria Edwards Award
COM advertising student Alyssa Yeh was awarded the Erin Victoria Edwards Award for Leadership Excellence in Diversity, Equity and Inclusion during COM's student awards ceremony yesterday.
The award is made by COM's DEI Committee to COM seniors and graduate students for demonstrating strong leadership in promoting diversity, equity and inclusion in their "major fields of study, professional activities and internships, in the classroom, or in their communities at large."
COM's Taylor Coester took a top prize and five other BU student photographers collected honors across five categories at the Boston Press Photographers Association's annual award contest. Receiving awards were:
Taylor Coester: 1st in Portrait category
Shannon Damiano: 2nd in News category
Anh Nguyen: 3rd in Story category
Meghan Scott: Honorable Mention in Feature category, Honorable Mention in News category
Maggie Wen: Honorable Mention in Portrait category
Yiran Zheng: 3rd in News category
Journalism: WBUR
Boston University senior Grace Ferguson and graduate student Meera Raman were awarded paid positions to report for WBUR next semester. WBUR-FM is the largest of the city's three National Public Radio (NPR) member stations and is owned by the school.
Ferguson will work with deputy managing editor Tom Wallack and is to receive a $10,000 stipend. She is a journalism major with an interest in investigative reporting. Raman, who is earning a Master of Science in Journalism, will work in the iLab, the WBUR podcast team. She is to earn a $5,000 stipend and will help with the show "Endless Thread," which focuses on riveting stories from the Internet.
COM advertising students won big at this year's Young Ones, a highly-regarded, global competition for student creatives.
Jesse Uiterwijk and Kelsey Sarracino won the top honor — a coveted gold "Pencil" — in the One Show category for "Evergreen," their campaign on behalf of Door Dash and their ideas for green delivery features.
Caroline Richardson and Amand Berman were finalists in the ADC category for "I am a Victim," their work on behalf of the World Wildlife Fund. COM's Michelle Sylvest and students from the Glasgow School of Art in Singapore and Kean University in New Jersey were finalists in the One Show category for "Love Is War Zone," their work on behalf of Activision Blizzard.
An eye for social justice in the corporate world earned recent COM's Caitlin Dickinson and Clay Patrick the top award in a global public relations student competition.
The Jack Koten Page Principles Case Study Award recognizes students' original analyses that best further the practice of corporate communications and is perhaps the most prestigious honor given to students of public relations in the country. The award is sponsored by the Institute for Public Relations and the Arthur W. Page Society, a professional association for public relations executives and educators. Dickinson and Patrick's submission examined how ride-sharing company Lyft stood up against Senate Bill 8 in Texas, a law that permits civil suits against anyone who helps a woman obtain an abortion.
Public Relations: PRNEWS
PRNEWS granted Yichang Lee, Paola Rodriguez, Zhentong Mai, Grace Berg, and team superviser Anushka Singh the "Digital Team of the Year" award for their campaign, "Team Goodwill Boston," on behalf of the Boston office of Goodwill, the nonprofit which operates thrift stores but also helps people find employment.
In a separate award, PRNEWS named Jali Griesbach ('22), PRLab's president of operations, its national "Undergraduate Student of the Year Diversity Leader" for her efforts to elevate her community and promote change within her organization. Another COM student, Isabelle Fama ('22), PRLab's president of client service, was a finalist.
Adebola Adeyemo, a COM graduate student studying PR, was awarded a $5000 research fellowship award from Institute for Public Relations and co-sponsored by the LAGRANT Foundation, which seeks to increase diversity in the PR field. Adeyemo was one of two fellows selected for Fall 2021, intended for graduate students of African/Black or Hispanic/Latino ethnicity in the fields of public relations, communications, or business.
Paul Coleman, a COM graduate student who spent the recent semester at BU's Los Angeles campu, won one of the most prestigious awards for film writing, the Humanitas Prize College Drama Fellowship, for his feature-film script Odds.
His story revolves around a man obsessed with symmetry who meets and falls for a female coworker who has a rare form of body dysmorphia. To achieve her ideal body, she dreams of removing one of her legs. He wants to support her, but he worries that she will soon become asymmetrical.
Best Film:
First Place: Roses and Red Noses, directed by Zac Vujnov (COM'21) and produced by Nicole Barradas (COM'21)
Second Place: Tie between Manic, directed by Tim Choi (COM'22) and produced by Juli Alonso (CGS'20, COM'22) and Katie Sorrell (COM'22), and Double Take, directed by Eli Canter (COM'23) and produced by Cameron Cullen (COM'22) and Geraldo Hinch (COM'23)
Third Place: Blunt Force Trauma, directed by Kaylee Chin (COM'23) and produced by Christian Nibal (CGS'20, COM'22)
Best Screenplay:
Blunt Force Trauma, written by Grace Rietta (COM'23)
Best Cinematographer:
Roses and Red Noses, Jen Cuciti (COM'21), director of photography
Best Editing:
Tie between Roses and Red Noses, edited by Sam Broach (COM'21), and Double Take, edited by Geraldo Hinch (COM'23) and Eli Canter (COM'23)
Best Actor:
Tie between Mathew Lanon, who played Walter in Blunt Force Trauma, and Sami Nardone, who played Freddie in Manic
Best Sound Design:
Roses and Red Noses, Zac Vujnov (COM'21), sound designer
Audience Award:
Double Take, directed by Eli Canter (COM'23), produced by Cameron Cullen (COM'22) and Geraldo Hinch (COM'23), and written by Canter and Hinch
Best Alumni Short:
Thrown to the Wolves, directed by the Hudson Dusters, aka Michael Kuhn (COM'98) and Niles Roth
The Film and Television Studies Award for Innovative Scholarship:
The list of winners of the Los Angeles festival can be found here.
Feature Script Award
First place: Graveyard Gardens by Rose-Emma Lambridis (COM'22)
Second place: Can We Stop Quoting Leviticus by Grace Saathoff (CFA'22, COM'22)
Third place: Nice Jewish Boys by Sophie Falkenheim (COM'23)
Short Screenplay Contest
First place: Baxter and the Bugman by Nell Ovitt (COM'23)
Second place: Lock Jaw by Nina Barresi (COM'23)
Third place: A Letter by Kimberly Low (COM'23, Questrom'23)
Film & TV: Student Production Awards
Film and television students at COM earned top honors in four categories and honorable mention in four others at the annual Student Production Awards sponsored by the Boston/New England chapter of the National Academy of Television Arts and Sciences.
Winners:
Newscast: BUTV10, Next Stop: City Hall. Sari Cohen, Producer; Alex Ross, Producer/Anchor; Chloe Liu, Producer/Anchor; Jacob Cohen, Director.
Public Affairs/Community Service: The Massachusetts Center for Unexpected Infant and Child Death. Nick Mason, Producer; Yin (Christina) Hang; Associate Producer/Writer; Raphael Edwards, Videographer; Yubai (Nelson) Bao, Editor.
Magazine Program: BUTV10, Amber, Season 13, Ep. 1. Tien-Yu Chao, Producer; Luwa Yin, Producer; Rosy Gu, Anchor; Duojiao Chang, Anchor.
Live Sporting Event/Game:: BUTV10, Boston University Women's Basketball. Jacob Cohen, Director; Daniel Multz, Announcer; Connor Keating, Announcer; Laura Stickells, Courtside Reporter.
Honorable Mention:
Fiction-Short Form: BUTV10, Shadows, Season 27, Ep. 1. Jackson Cusick, Producer; Mia Pollak, Producer; Xiuyuan "Steven" Chen, Director.
Fiction-Long Form: La Bella Vita Max Hakim, Writer, Director, Editor Sean Doucette, Producer; Tyler Anderson, Director Of Photography; Jiaxin Tong, Co-Producer; Arin Gökdemir, Original Score/Sound Design; Kieren Duncan, Assistant Camera; Andres Gedaly, Sound Mixer.
Sports Program: BUTV10, Offsides, Season 29, Ep. 2. Seth Helman, Producer; Daniel Multz, Producer; Jacob Cohen, Director; Monet Ota, Host; Smaran Ramidi, Host; Robert Serafin, Host; Joseph Pohoryles, Host.
Photographer: BUTV10, Shadows, Season 27, Ep. 2. Simran Sawhney, Cinematographer.