Alyssa Yeh awarded Edwards DEI honor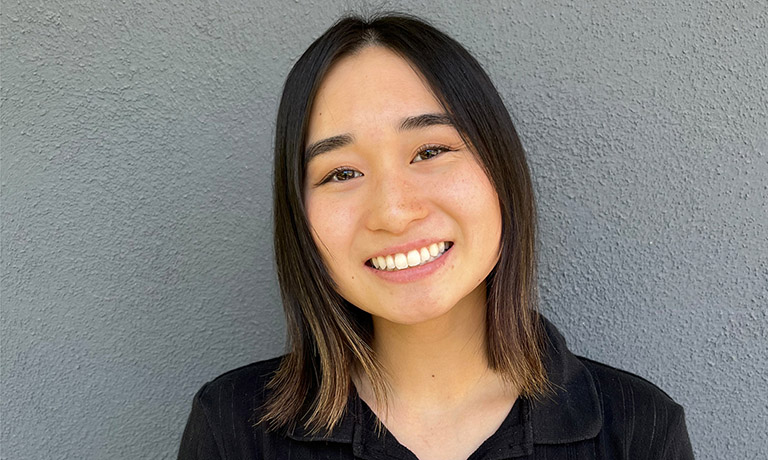 COM advertising student Alyssa Yeh was awarded the Erin Victoria Edwards Award for Leadership Excellence in Diversity, Equity and Inclusion during COM's student awards ceremony yesterday.
The award is made by COM's DEI Committee to COM seniors and graduate students for demonstrating strong leadership in promoting diversity, equity and inclusion in their "major fields of study, professional activities and internships, in the classroom, or in their communities at large."
"COM's increased focus on diversity, equity, and inclusion has not only strengthened us academically but for many students, staff, and faculty it has also enriched our personal experience as members of the community," said Michelle Sullivan, associate dean for diversity, equity and inclusion.
During her time at COM, Yeh founded Untangle, the first on-campus publication centered on the Asian Americans and Pacific Islanders (AAPI) experience at Boston University. She also was a staff writer for Charcoal, a multimedia arts and culture publication dedicated to celebrating young artists of color and their stories.
The award is named in honor of Erin Victoria Edwards, a former COM student who showed outstanding leadership through her DEI initiatives.