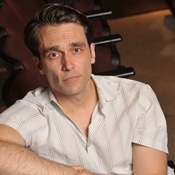 Clay Hopper
Senior Lecturer, Directing
Clay Hopper– formerly the Associate Artistic Director of Olney Theatre Center and Director of both the National Players and the Summer Shakespeare Festival at OTC. Directing credits include Two Gentlemen of Verona, Twelfth Night, The Tempest, Othello, The Taming of the Shrew, Much Ado About Nothing, A Midsummer Night's Dream, Romeo and Juliet, and Amadeus. Hopper also directed Farragut North by Beau Willimon and Triumph of Love on Olney Theatre Center's Main Stage and Call of the Wild, a musical adaptation of Jack London's novel by Jon Lipsky, first as a workshop at Boston University, then as a touring production for The National Players on tour 59, culminating in the world premiere on Olney Theatre Center's Main Stage in 2009. Other OTC credits include Clay running the Classic Repertory Company, the flagship education of New Rep Theatre from 2012 – 2016, bringing classic plays and adaptations of 20th-century novels to audiences throughout New England.
At BU, Clay has been engaged in research involving emerging technologies in a narrative context and has been developing a novel software application for the design of generative, interactive projections in the theatre. This new technology was deployed for the first time in a world premiere production of A Random Act by Neal Bell in spring 2022.
Other credits include On the Verge or The Geography of Yearning at Contemporary America Theatre Festival Actor's Lab. In 2002, Hopper founded and produced a new play series called New Works/After Hours at Lincoln Center Institute's Clarke Studio Theatre.
Off-off-Broadway: A Home Without by Robert Westfield, Different Zen by Clay Hopper with Third Eye Rep, Earthworms by Albert Innaurato with The Working Group, Triage by Chris Shiea with Miranda Theatre, and The Interrogation by Murphy Guyer with The Miranda Theatre. Hopper has formerly taught at Woolly Mammoth's Theatre School and College of Wooster, where he directed King Lear and was visiting assistant professor in 2006. As assistant director, Hopper has worked at The Old Globe Theatre in San Diego, Manhattan Theatre Club, Roundabout Theatre Company, Williamstown Theatre Festival, and Woolly Mammoth Theater Company.