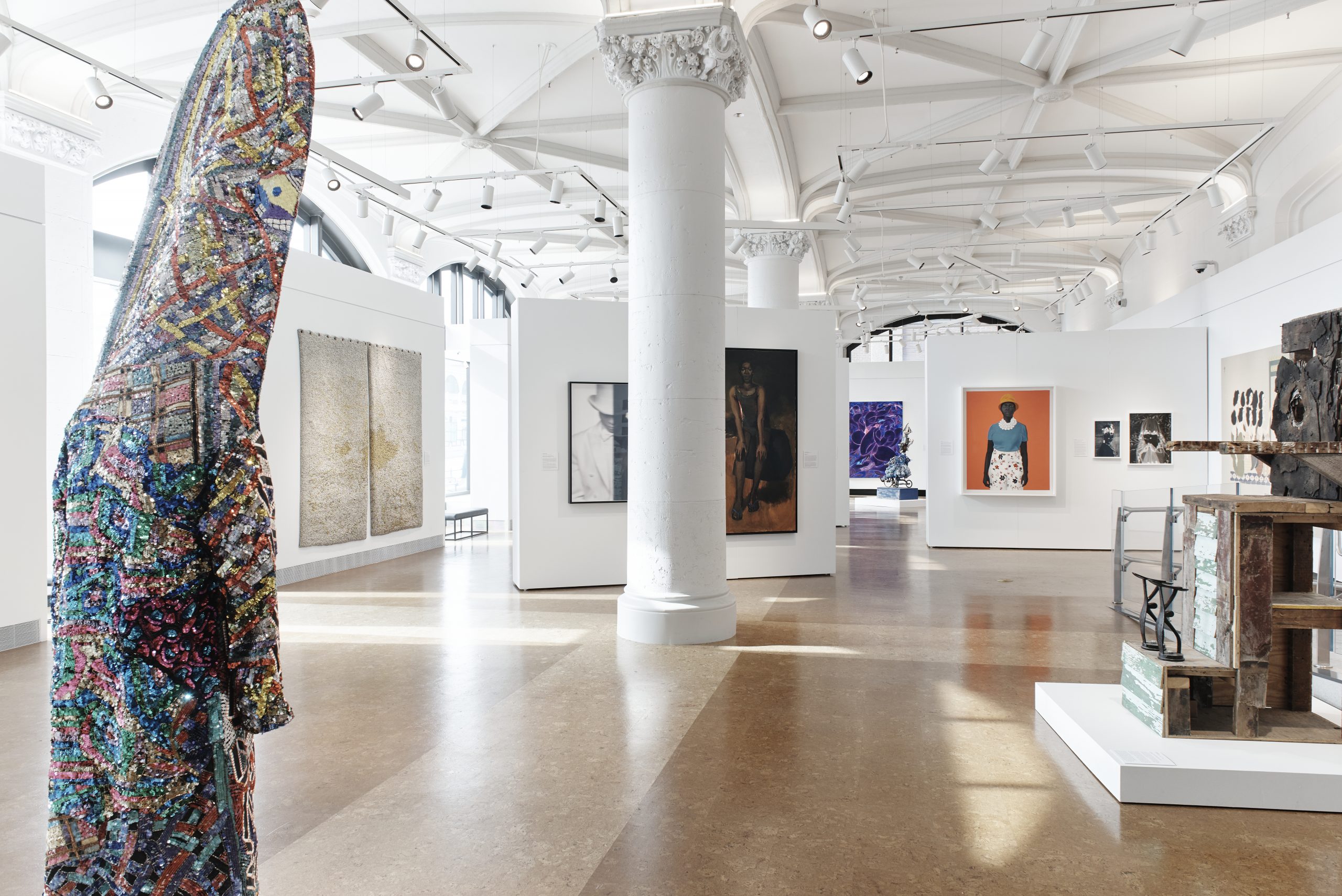 Animating the cultural life of BU
By exhibiting dynamic art that encourages learning and appreciation for the visual world
Rotating exhibitions meant to inspire, question, and appreciate art. A space where world-renowned guest artists exhibit their work. A gallery that our BU School of Visual Arts students will always hold dearly in their hearts, as their thesis work is showcased here. That's BU's Faye G., Jo, and James Stone Gallery.
A gallery for all.
BU Art Galleries is committed to a culturally inclusive and interdisciplinary interpretation of art and culture. Stone Gallery's exhibitions have explored race, identity, and inequity of wealth and power around the world, where featured artists celebrate their heritage in their works. Other exhibitions have focused on women's rights and another posed the question, "why does one return to something, someone, or somewhere?" drawing inspiration from the Chinese character hui, which means to return.
The actual space of Stone Gallery is inviting. Located on the first floor of the CFA building (at 855 Commonwealth Avenue), passersby walking along Commonwealth Avenue can look into the gallery, seeing dramatic arched windows that contain special protective tint. Stone Gallery welcomes all, regardless of a patron's experience in the arts. We hope you'll stop by while in the neighborhood!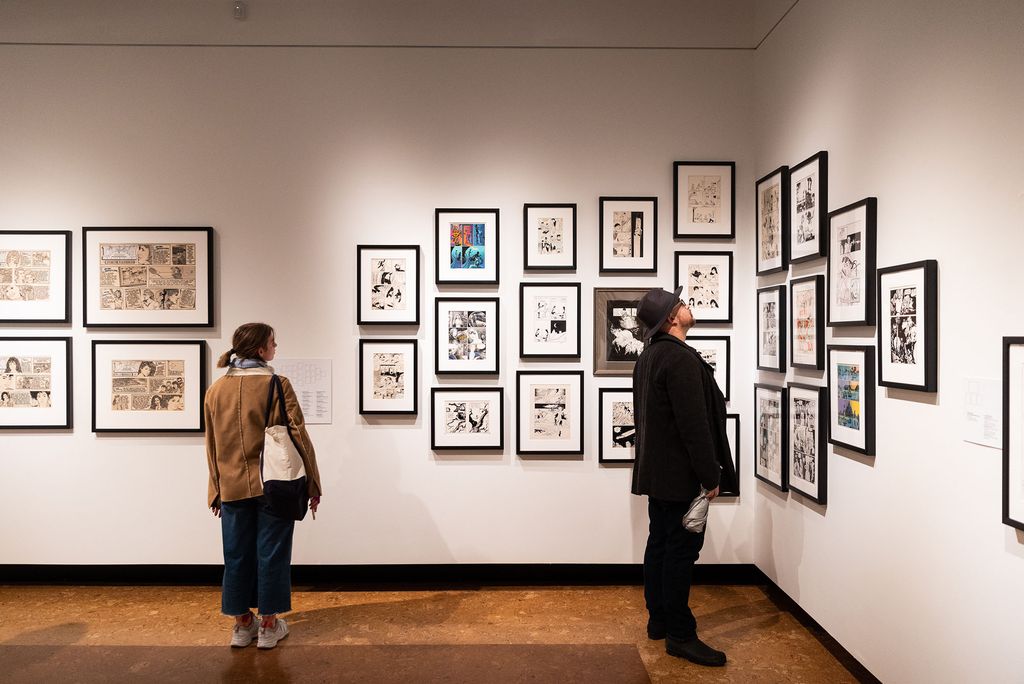 Significant works have been on view at BU's Stone Gallery… including Charles Schulz's first-ever Peanuts comic strip
On loan from the Library of Congress, the first-ever Peanuts comic strip was on display as part of the popular exhibition, Comics Is a Medium, Not A Genre, curated by Joel Christian Gill, the inaugural chair of BU's MFA program in Visual Narrative.
On view at Stone Gallery during the Spring 2023 semester, the exhibition debunked the myth that comics aren't just for kids, but for everyone.
see past exhibitions & virtual tours of stone gallery
In the News
Thesis Exhibitions
Spring at CFA is an exciting time for our graduating School of Visual Arts students. Thesis exhibition shows are on view at both BU Art Galleries' 808 Gallery and Stone Gallery throughout the spring semester, including Master of Fine Arts (MFA) Painting, Sculpture, and Graphic Design shows (exhibiting the work of our exceptional graduate students), and Bachelor of Fine Arts (BFA) shows (highlighting the work of undergraduate painting, printmaking, sculpture, and graphic design students).
Read more on the latest exhibitions from this past Spring 2023 semester.
2023 MFA Painting and sculpture thesis show
2023 BFA painting, sculpture, & printmaking Thesis show
Visit Stone Gallery.
Stone Gallery is open Tuesdays-Saturdays, from 11 am-5 pm. Head to BU Art Galleries' website for more information on directions, parking, public transportation, and tours.