Boston University has several on-campus galleries hosting both professional and student-organized exhibitions, as well as numerous gallery partnerships enhancing the educational experience.
On-Campus Exhibition Spaces
From BU Art Galleries maintaining an ongoing rotation of exhibitions to Gallery 5 showcasing current student work, there's always something to see at CFA!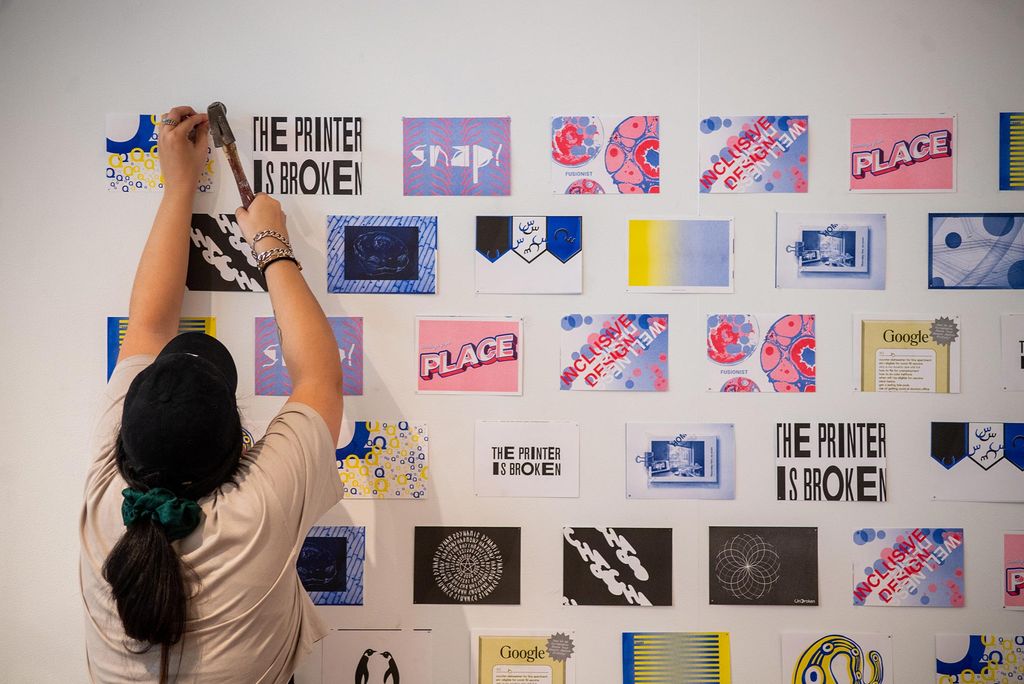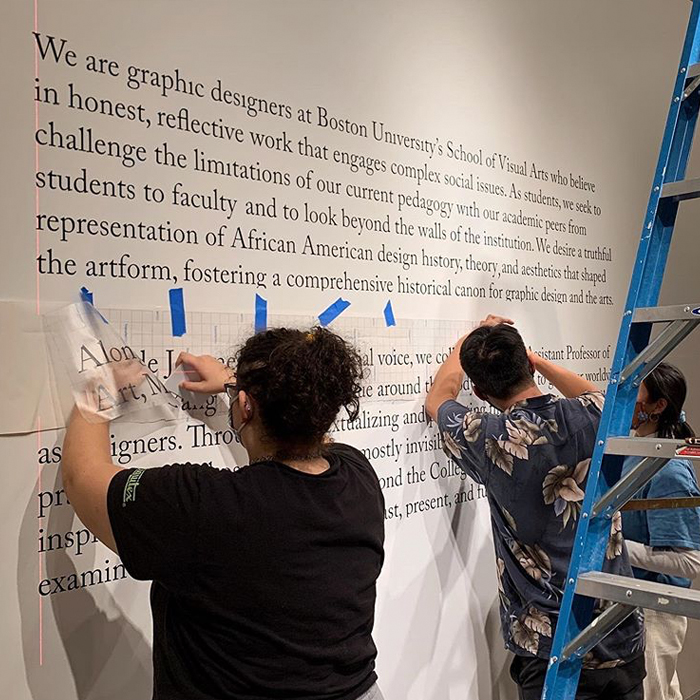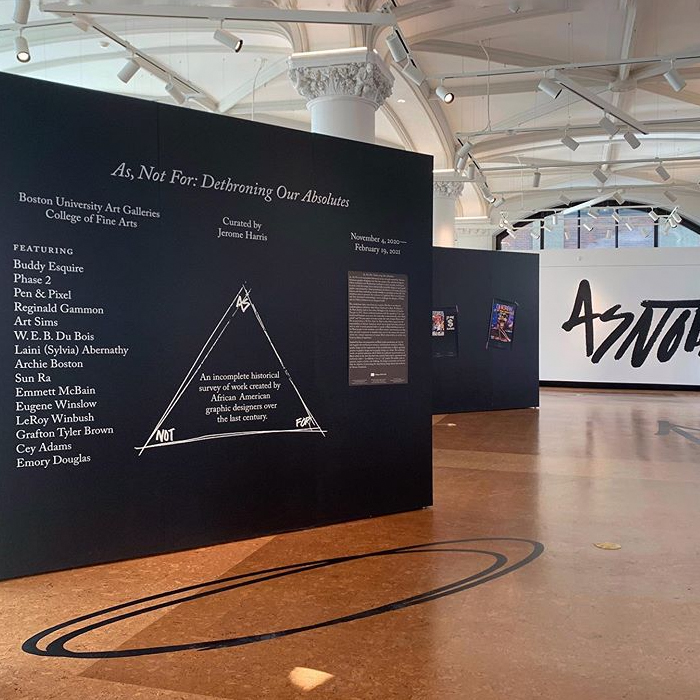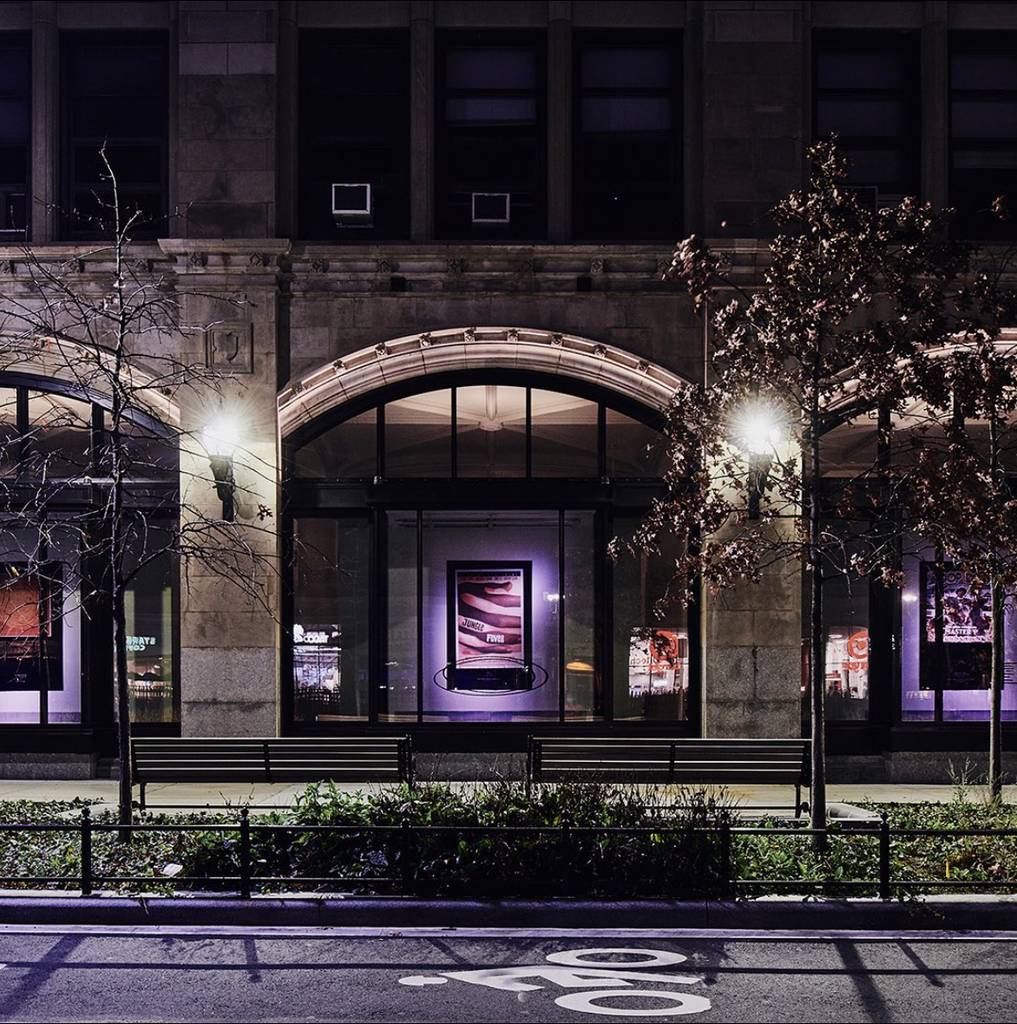 Design Diversity
Traveling exhibition, As, Not For: Dethroning Our Absolutes, highlighted work of African American artists in 2019-2020. "There's still a lot of work that needs to be done in diversifying art and design education. The work by the African American designers featured in As, Not For reflects voices that were always there, but might not have been highlighted or discussed in the classroom," says Mary Yang, assistant professor of art. Along with graphic design students Ashlie Dawkins (CFA'22), Gabriela Ferrari (CFA'22), Jay Li (CFA'21), and Angela Lian (CFA'21), she helped curate the show at the Stone Gallery. "It was important to bring this work to BU to form a conversation around the work: What has been neglected in design history? What work and who are we promoting and why?"
Life Altering: Selections from a Kansas City Collection Celebrates Diverse Artists
Stone Gallery exhibition explores race and racism, identity, and inequity of wealth and power around the world.
Words on Labor, Writ Large, on the ICA Watershed
Alum Joe Wardwell's (CFA'99) monumental two-wall work was on view at the ICA Watershed in summer 2022. The monumental site-specific work, 27 feet high at its tallest, is called Gotta Go to Work, Gotta Go to Work, Gotta Get a Job, and it covers facing walls at the Watershed, the four-year-old seasonal satellite of the Institute of Contemporary Art/Boston, which is visible just across the harbor.
Visiting Ancient Worlds Virtually through Student-Made Videos
BU course tours great art from Boston to Paris via technology