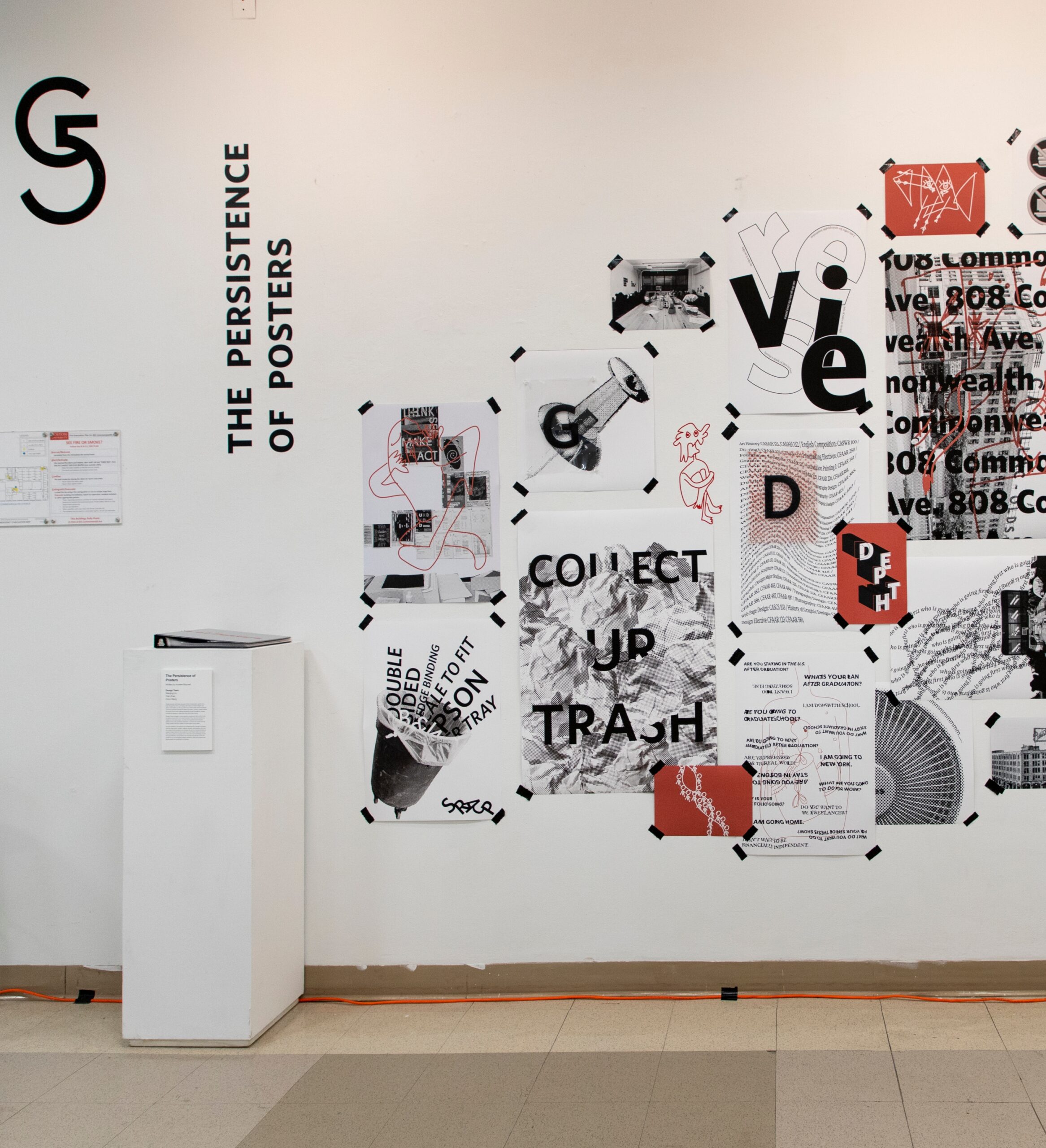 Student gallery that constantly transforms
and captivates!
As soon as the elevator doors open on the fifth floor of the College of Fine Arts at 855 Commonwealth Avenue, you are greeted with eye-catching student exhibitions. Welcome to Gallery 5!
Gallery 5 is a dedicated exhibition space for students from the School of Visual Arts to plan, propose, and install their own exhibitions. The gallery is constantly transformed, with student exhibitions rotating weekly during the academic year.
Get a sense of what a season in Gallery 5 is like:
See Gallery 5 in Person
Gallery 5's hours are concurrent with the building hours of CFA.
It is accessible by the MBTA Green Line, taking the B line to the Amory Street station. For more information or assistance, please call 617-353-3371.
---

"I've been able to show my work in exhibitions, both here in Boston and elsewhere. I had a few shows in Gallery 5 and found that to be an incredible way to create, curate, and install my own show."

---