There's really nothing like it.
Once you're bitten by the bug, there's no going back. The stories here only scratch the surface of the rich and theatrical lives of BU theatre-artists – actors, producers, directors, stage technicians, designers, playwrights, organizers. It takes a village to produce a live performance, and all aspects of the stage life are fostered here at CFA.
A Singular Light
As one of the country's only professional Deaf lighting designers, Annie Wiegand (CFA'10) is pushing artistic boundaries and working to increase industry diversity and access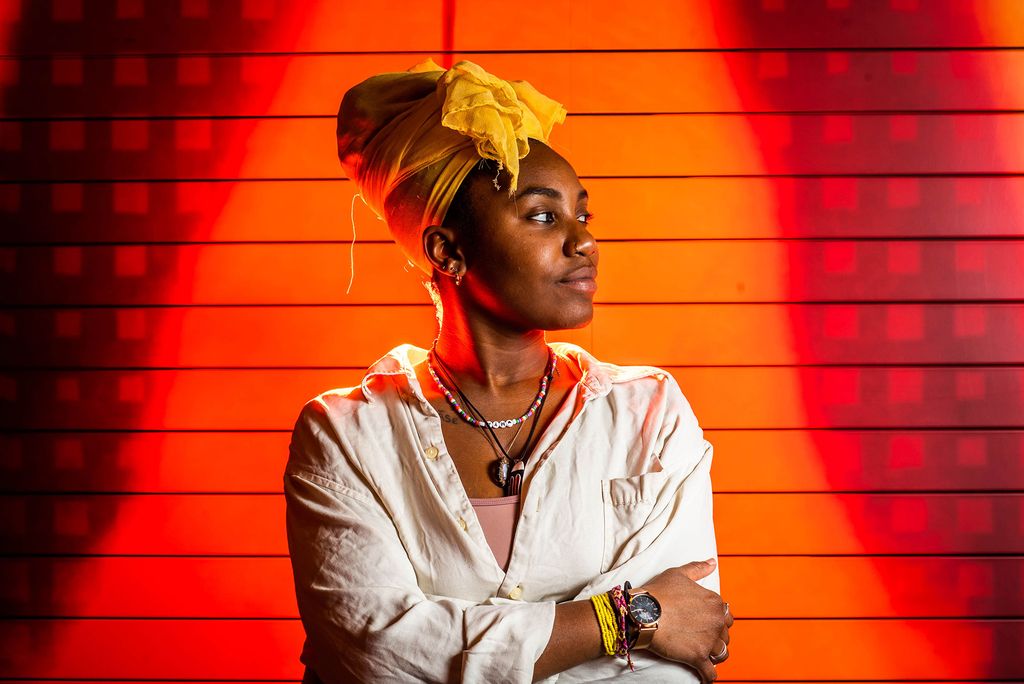 CFA alum helps to foster community-building through the arts
The Jar curator-in-residence Ireon Roach (CFA'21) says the arts organization uses art to help people "to see others in themselves a little more clearly and authentically."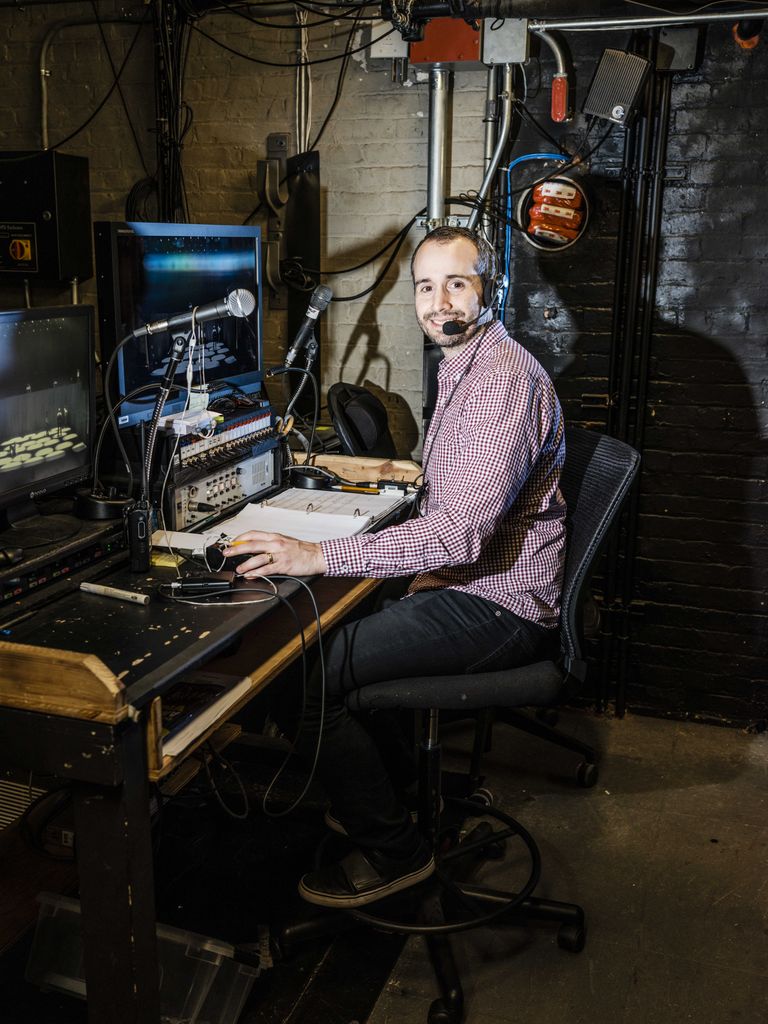 Backstage Pass
Design & production alums make shows like Broadway's Phantom of the Opera and ESPN's Sportscenter come to life.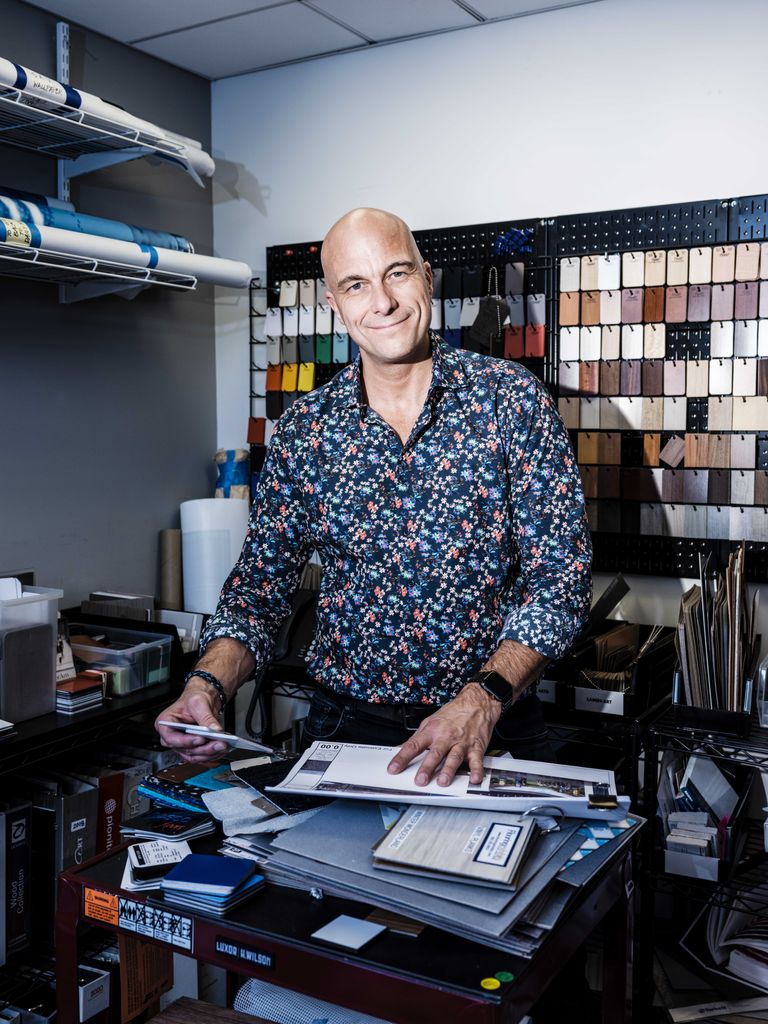 Huntington Theatre Company's Teenage Dick Reunites BU Alums and Longtime Friends
Moritz von Stuelpnagel (CFA'00), the play's director, and Gregg Mozgala (CFA'00) have been friends since they roomed together during a study abroad semester in London more than 20 years ago.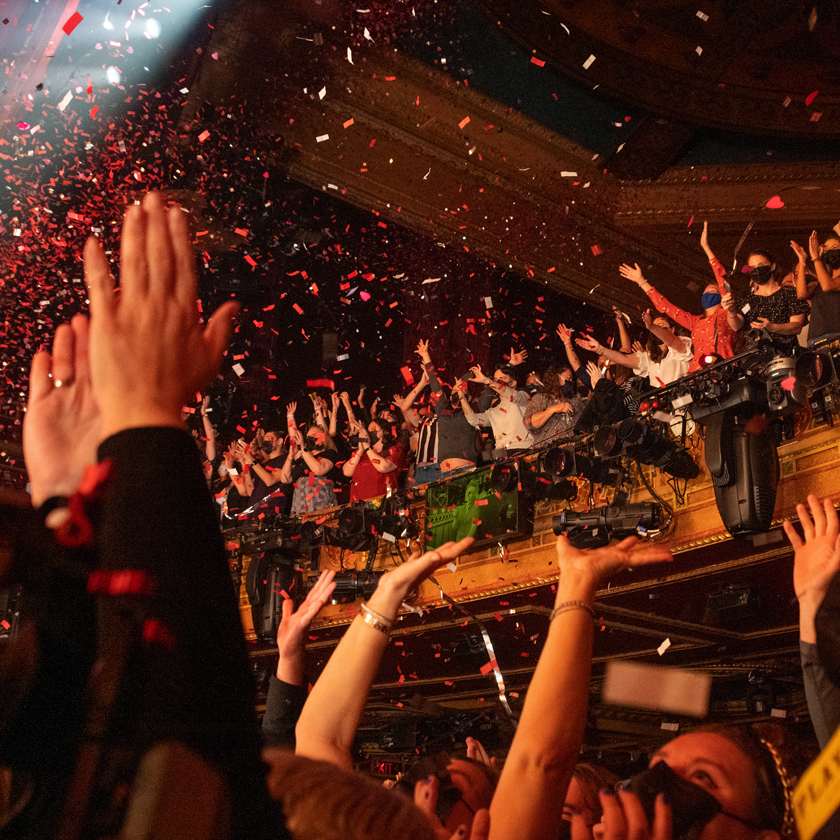 Broadway is Back
As casts and crews return to the stage, many productions want to flip the scripts—to right systemic wrongs. BU alums working on Broadway chime in on how they see the industry growing.
Stage Magic
From Disney On Ice to Monster Jam, How Feld Entertainment Has Revolutionized Live Family Entertainment. Photo of Jurassic World Live Tour courtesy of Feld Entertainment
Playwright Kirsten Greenidge is Daring Her Audiences
BU playwright Kirsten Greenidge has adapted, with Emerson College theater director Melia Bensussen, Tony Lukas' 1985 Pulitzer Prize–winning book Common Ground for the stage. The Huntington Theatre Company production of their piece, Common Ground Revisited, played at the Calderwood Pavilion Wimberly Theatre in 2022.
A Standout at SpeakEasy Stage Company
Acting student Mishka Yarovoy (CFA'23) is getting noticed in Tony winner The Inheritance
Theatre Degrees & Programs