Huntington Theatre Company's Teenage Dick Reunites Gregg Mozgala and Moritz von Stuelpnagel
Theater
Huntington Theatre Company's Teenage Dick Reunites BU Alums and Longtime Friends
Darkly satirical retelling of Shakespeare's Richard III is set in a US high school
Nine years ago, actor Gregg Mozgala had had enough. Born with cerebral palsy, he had become so frustrated by what he describes as "rampant lack of [acting] opportunity," he established his own theater company—Apothetae—to produce works that explore the experiences of people with disabilities. Mozgala reached out to a handful of playwrights he knew, asking them to help tell their stories.
"The idea was to augment the canon and to present a wide range of work that could serve as a container for the casting of not just one, but multiple characters with disabilities, and hopefully generate not only employment, but conversation," says Mozgala (CFA'00).
Among the writers he spoke with was Mike Lew, an old friend. Mozgala asked him to reimagine William Shakespeare's Richard III, featuring one of the most famous disabled characters in Western dramatic literature. (Richard suffered from a severe curvature of the spine, resulting in a hunchback).
The result is Teenage Dick, a darkly satirical work set in a US high school. The play centers on Richard, a teenager who has been bullied because of his cerebral palsy and who is determined to exact revenge on his enemies by becoming class president.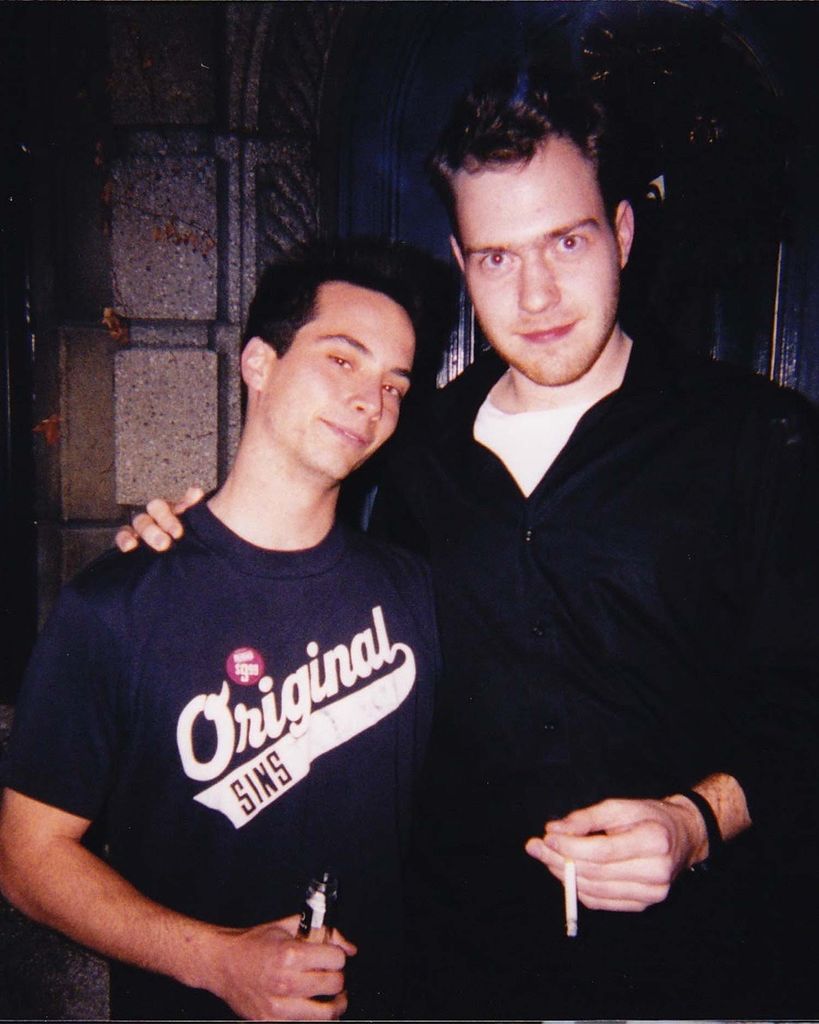 As the play developed, Mozgala contacted another old friend—former BU roommate Moritz von Stuelpnagel (CFA'00), a Tony Award–nominated director (Hand to God)—to help workshop the play and to direct its debut at the Public Theater in New York in 2018, with Mozgala starring as the teenage protagonist. The New York Times review of the show calls it "moving, exciting, and profoundly eye-opening for audiences just beginning to see disabled actors onstage."
Boston audiences can see the play at the Huntington Theatre Company's Calderwood Pavlion from now through January 2, with Mozgala once again starring in the title role and von Stuelpnagel directing.
For Mozgala and von Stuelpnagel, the show, produced in association with Woolly Mammoth Theatre Company and the Pasadena Playhouse, marks the continuation of a collaboration that began at BU. After rooming together during a study abroad semester in London, the two worked on a semi-autobiographical play Mozgala had written about his experience with disability, GameLegs, which was shown at the Kennedy Center American College Theater Festival. After graduation, the two continued to collaborate—along with Lew—on numerous projects at New York's Ensemble Studio Theatre.
Von Stuelpnagel says he was immediately drawn to Teenage Dick for two reasons. "I would say 99.9 percent of the audience has never seen two characters with disabilities having a debate onstage," he says. In addition to Mozgala, Teenage Dick stars another disabled actor, Shannon DeVido, as Richard's best friend. Then there was the contemporary spin on a 500-year-old play. "When you think of the Shakespeare play, Richard is already a villainous, violent murderer before the play has even begun," von Stuelpnagel says. "In this, there's something irreverent about taking the stakes of ruling a kingdom and becoming kind and then making it about a high school election. There's something inherently irreverent and ridiculous in shifting those stakes."
Both actor and director say that one of the most compelling aspects of Lew's play is how it upends audience expectations.
"What I'm trying to do in this character is create and present a well-rounded human being," Mozgala says, "someone who is in the world and in the struggle for their life just like everyone else, as opposed to the kind of two-dimensional vision that I think is prevalent in popular culture—where the disabled person is just a symbol of inspiration or overcoming adversity, or someone who can die with dignity. Even in 2021, that's a radical, experimental act."
"The dissonance that we hear from modern audiences has a lot to do with an audience seeing a disabled character come onstage and wanting him to be the underdog, wanting him to be the guy we root for," von Stuelpnagel says. "And in some ways, the play is asking us to root for him even through a series of moral decisions that become increasingly questionable."
Like most villains, Mozgala says, the Richard of Teenage Dick believes he's doing right, but he can't grow and change and that leads to his downfall. "He's stuck clinging to his obsession and that obsession is power," Mozgala says, adding that the character wants to be seen beyond his disability. "Part of Richard's character flaw is that people actually do see him as more, or could potentially see him as more, but it's his own insecurities, his own perceptions that keep him locked in this particular mindset that doesn't allow him to make those kinds of real human connections."
After its Boston run, Teenage Dick heads to the Pasadena Playhouse, where Mozgala will say a permanent goodbye to a role he's played off and on for much of the past five years. He says one of the most rewarding experiences has been the reaction from disabled audience members, who have told him they had never seen themselves reflected or seen an actor with cerebral palsy onstage before.
"That, for me, is what it's all about, because I didn't have that reflected back either. I think seeing is believing. Whether you're 7 or 77, people love to see themselves onstage, on television, on screen. The play is having a life far beyond what I could have imagined, and that's great."
Watch a trailer for Teenage Dick below.
The Huntington Theatre Company production of Teenage Dick is at the Calderwood Pavilion at the Boston Center for the Arts, 527 Tremont St., Boston, through January 2. Tickets start at $25 and can be purchased online, at the Calderwood Pavilion box office, or by calling 617-266-0800. Find a schedule of performances here. Note: all patrons must present either proof of vaccination or a negative COVID-19 test in order to enter the theater, and masks are required. Guests can purchase tickets to a digital production of the play, which will be available starting in late December and through January 16, 2022.