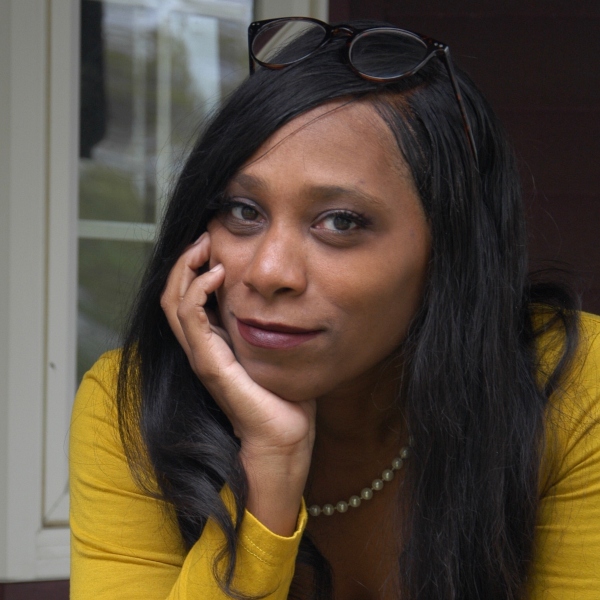 Kirsten Greenidge
Playwright; Associate Professor; Playwriting Track, Director; Theatre Arts, Chair; Performance, Co-chair
Playwright Kirsten Greenidge is known for such works as The Luck of the Irish, Baltimore and the Obie Award-winning and Lucille Lortell nominated Milk Like Sugar. A PEN/Laura Pels Playwrighting Award recipient, she is honored to have been named Playwright Laureate of Boston and is currently a Howlround/Mellon Foundation Artist-in-Residence at Company One Theatre, in Boston, where she facilitates Company One's Volt Writer's Lab and its Open Write Playwrighting series. She is also a Huntington Playwrighting Fellow and a New Dramatists alum.
Kirsten is known for work that places hyper-realism on stage as it examines the nexus of race, class, gender, and the black American experience. Her work has been developed and produced at the Huntington, American Repertory Theatre (A.R.T), Writer's Theatre, La Jolla Playhouse, LTC3 (Lincoln Center), Yale Repertory Theatre, New Repertory Theatre, Lyric Stage, Boston Lyric Opera, The Kennedy Center for Performing Arts, The O'Neill, Playwrights Horizons, The SPACE at Ryder Farm, Sundance Theatre Lab, and others. Some additional works include Feeding Beatrice: A Gothic Tale; Little Row Boat: Or Conjecture; Greater Good; Bud, Not Buddy: (A Concert Adaptation of the Novel by Christopher Paul Curtis) with music by Terence Blanchard; Bossa Nova, Sans-Culottes In the Promised Land, and Rust. More of her recent and current projects include an episode of Desert In, an episodic opera to be presented on OperaTV, Common Ground Revisited, an adaptation of the Pulitzer prize-winning Common Ground by J. Anthony Lukas, Our Daughter's Like Pillars, The Arboretum Experience, commissioned by the American Repertory Theatre, and a bio-play centering the life of Belinda Sutton, one of the first formerly enslaved individuals to petition the fledging United States government to be granted a pension for her life's work.
Kirsten attended Wesleyan University as a United States History major with a focus on antebellum social history and began studying playwrighting there with playwright and screenwriter Darrah Cloud; she was the recipient of the first Wesleyan Playwrights Award in her graduating year. Kirsten then continued her studies at the Playwrights Workshop at the University of Iowa, where she worked with Dare Clubb, Kim Marra, Erik Ehn, Alan MacVey, Sydne Mahone, and Naomi Iizuka, among others. Many of the workshop methodologies these artists use in their teaching, Kirsten has entwined into her practice as an educator. A lifelong teacher, Kirsten works with new and emerging theatre artists to support their individual artistic voices through dramatic writing. She believes strongly in the importance of community and collaboration in theatre-making and in the playwright's process. She works to uplift and center the stories of those who have not traditionally seen themselves on stage in both her own work and the work of all her students, in conversation with their embodied experience. During her years at the School of Theatre (SOT), she has founded and maintains SOT's New Works, which includes First Pages, Springboard Reading Series, and Next Stage Workshops and Productions. Combined, these development experiences are designed to steward new plays though first inception to realization in bodies and space, while engaging students in the challenging exercise of developing new work for the stage with their artistic peers.
Creative Works
Feeding Beatrice, A Gothic Tale; Greater Good; Little Row Boat; Beacon; Baltimore; Splendor, Milk Like Sugar, The Luck of the Irish; Rust; Sans-Culottes in the Promised Land, The Gibson Girl
Awards
PEN/Laura Pels Playwrighting Award
Wesleyan Playwrights Award