Playwrights, composers, screenwriters…the next wave of storytelling is picking up speed here at CFA. Do you love what's next? Flip through our stories of some of CFA's thinkers and creators.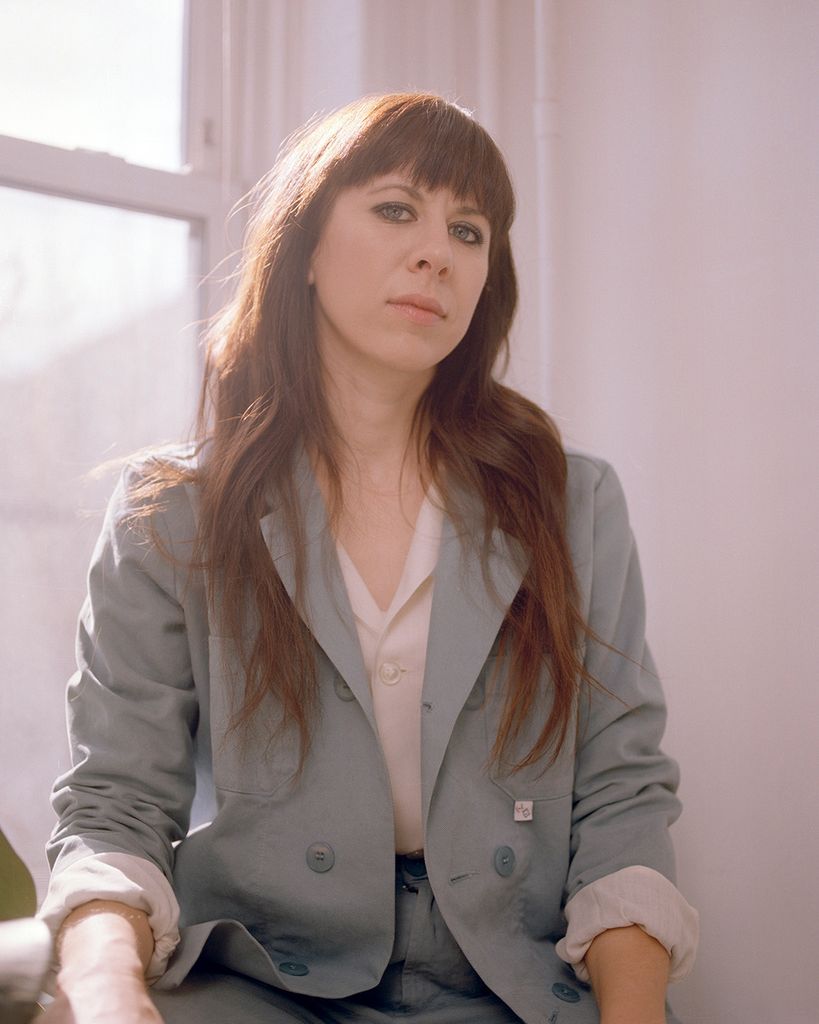 Opening Doors: Missy Mazzoli
Missy Mazzoli (BUTI'89, CFA'95) is one of America's preeminent composers, and she's fighting to improve the path for women in classical music.
"It's great joy to have some years of composing under my belt and to have this reputation, so I can, for lack of a better term, call people out on things without fear of being just dismissed. No matter what you are doing, no matter how you identify, the arts is a very challenging field. And you're often clinging to every opportunity and trying to be friends with everybody, trying not to rock the boat. I'm glad now that I'm at an age where I can call things out for what they are. I think this next generation is much better at this than my generation was. They're not afraid to call people out on these things. I think it's amazing that we have the language and these formats for it."
Common Ground Revisited Re-examines Boston's Busing Crisis for Modern Audiences
BU playwright Kirsten Greenidge has adapted, with Emerson College theater director Melia Bensussen, Tony Lukas' 1985 Pulitzer Prize–winning book Common Ground for the stage. The Huntington Theatre Company production of their piece, Common Ground Revisited, played at the Calderwood Pavilion Wimberly Theatre in summer 2022.
---

I try to uplift as well as instruct. With writing, so much of the "battle" is finding your voice and learning how you want to say what you want to say.  So what I aim to supply within my students is a sense of self that is indelible and resilient, as well as dynamic and creative.

---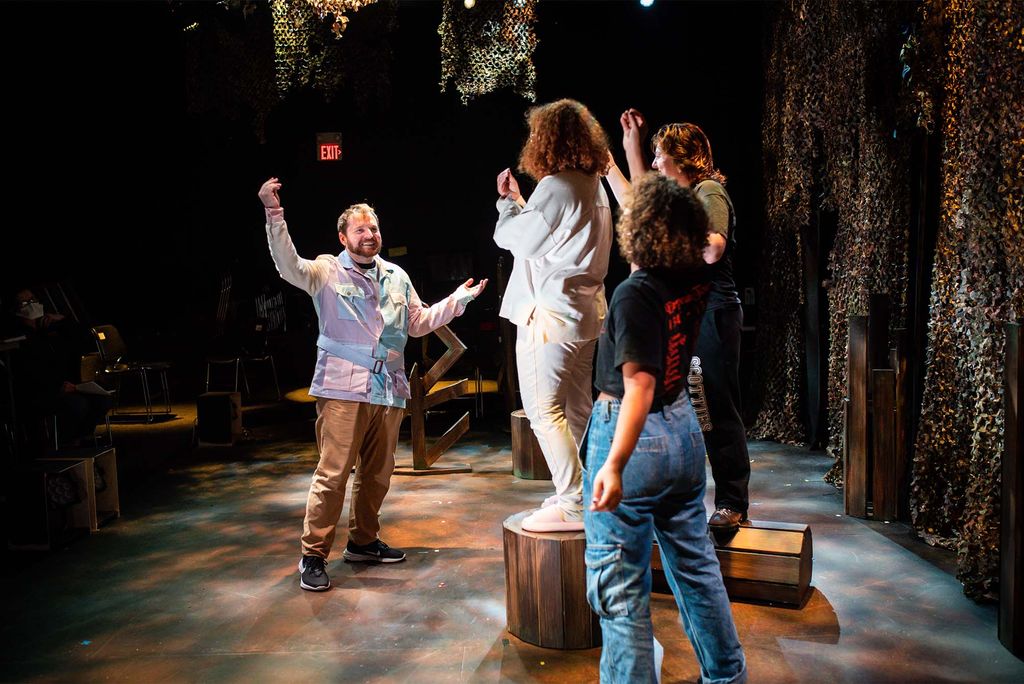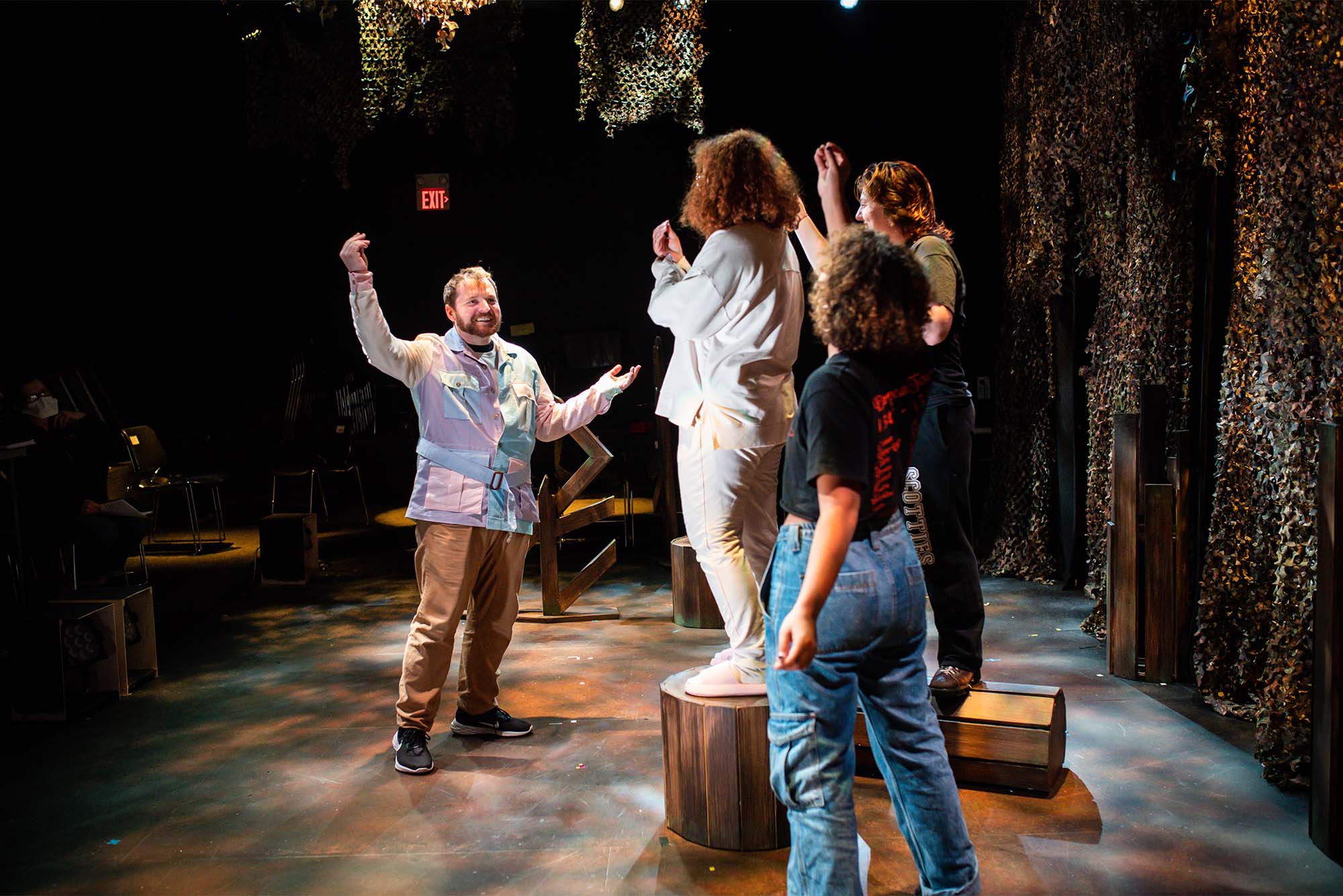 The Personal and Impactful Storytelling of Eat Your Young
"Something that was really powerful in the audition and casting process was the amount of people that came in saying, 'I've never been asked to read for a role I identify with before.' That had a big impact, recognizing the importance of telling these stories," says director Shamus (CFA'23)
"Imagining that who you are can change to align your external and your internal self, I think it truly means that imagination and survival and being alive are all really intertwined," playwight J.C. Pankratz (GRS'23) says. "Because of my particular experiences as a queer person or a trans person, that's how I come into that understanding. And I really respect that power, it's what gives me joy."
---

"I think it's like this thing that ultimately will end up saving us. That's what happens when we have the power to see a future that we don't, we can't, see now. That's what makes humans human. It's what makes us able to change, able to change our environment and change our communities, or bring them along with us."

---
Live Plays Return to Boston Playwrights Theatre
The season featured new work by five BU playwrights.
Boston Playwrights' Theatre
Boston Playwrights' Theatre is a home for new works for the stage. BPT believes the successful development, production, and promotion of new plays is key to continuing theatrical achievement in Boston and New England.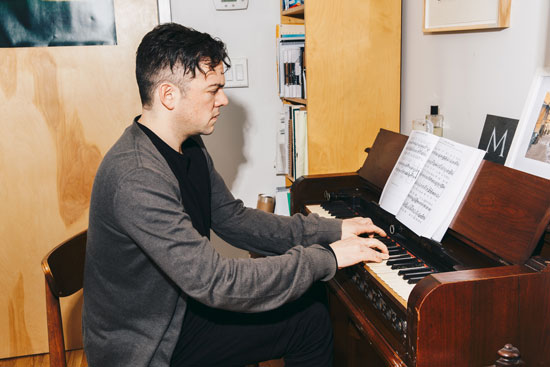 Mapping an Opera
Learn how composer Nico Muhly (BUTI'96,'97) gets from a blank page to the Met. "I need to have a physical space," says Muhly. "If I'm somewhere for longer than four or five days, I put up pictures of my friends, things that are totally a-musical that I can look at when my eyes tire of the page."
He also roots himself by listening to music with a score every day, even if only for five minutes. "It doesn't matter where I am, what I'm doing; just to remind myself where I come from," he says of connecting with his profession. "Just a little bit of grounding and listening is really important and having a dialogue in your mind with other people's music."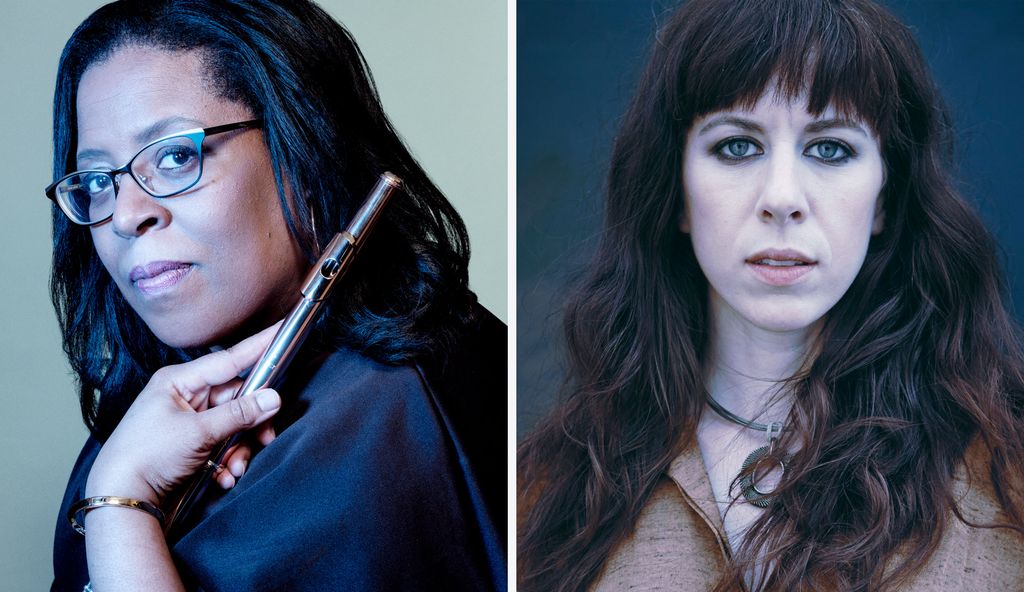 Composer to Composer
CFA alums and composers Missy Mazzoli (BUTI'89, CFA'95) and Valerie Coleman (BUTI'98, CFA'02) discuss the privacy of their craft, the vulnerability of performing
---

I think human beings are the most inspiring thing in the world. I'm interested in how we're flawed, how we try to communicate and often fail, how we try to fix things and mess everything up, how we relate to each other in really beautiful ways—but also evil ways. All of that has been fodder for my operas and my instrumental works, like two melodies working with each other and then in opposition. It's like a drama playing itself out.

---
Explore Degrees in Composition & Theory
BU's Composition & Music Theory programs provide opportunities for students to gain a broad knowledge of contemporary and historical compositional practices, and a mastery of analytic techniques for tonal and post-tonal music. Studying with composers and theorists who are significant figures in the musical life of Boston, the programs prepare students for meaningful careers as composers, theorists, teachers, and academics.
Explore Degrees in Playwriting
As a playwriting student, the opportunities are endless. BU playwriting students gain real-world experience, including working on a full production in their third year of study within the Boston Playwrights' Theatre's professional season of new works.