Stage Magic
---
From Disney On Ice to Monster Jam, How Feld Entertainment Has Revolutionized Live Family Entertainment
By Lara Ehrlich
Security guards usher my car through a gated enclosure, and I pull up to a concrete warehouse along Florida's Gulf Coast. I'm greeted by another security guard in a lobby packed with scale models of dinosaurs and Sesame Street characters, photos of the Beatles, and Marvel superhero costumes. With a visitor's pass around my neck, I'm afforded entry through employee-only doors, into a network of warehouses.
It's like stepping into a fantasy world.
There's an ice rink where figure skaters practice lifts and spins. An auto shop with Monster Jam trucks in various stages of development, their wheels taller than the technicians. A sculpting studio dominated by the 43-foot-long Tyrannosaurus rex from Jurassic World, its animatronic eyes glaring at the two artists painting its teeth. A stockroom shimmering with 50 years' worth of original Ringling Bros. and Barnum & Bailey Circus costumes—more than 12,000 of them.
This 580,000-square-foot facility is Feld Entertainment Studios, one of the largest entertainment production studios in the world. The company stages more than 3,500 performances a year, from Disney On Ice to Monster Jam, in 75 countries on 6 continents. I was advised to wear comfortable closed-toed shoes for my tour of this vast enterprise.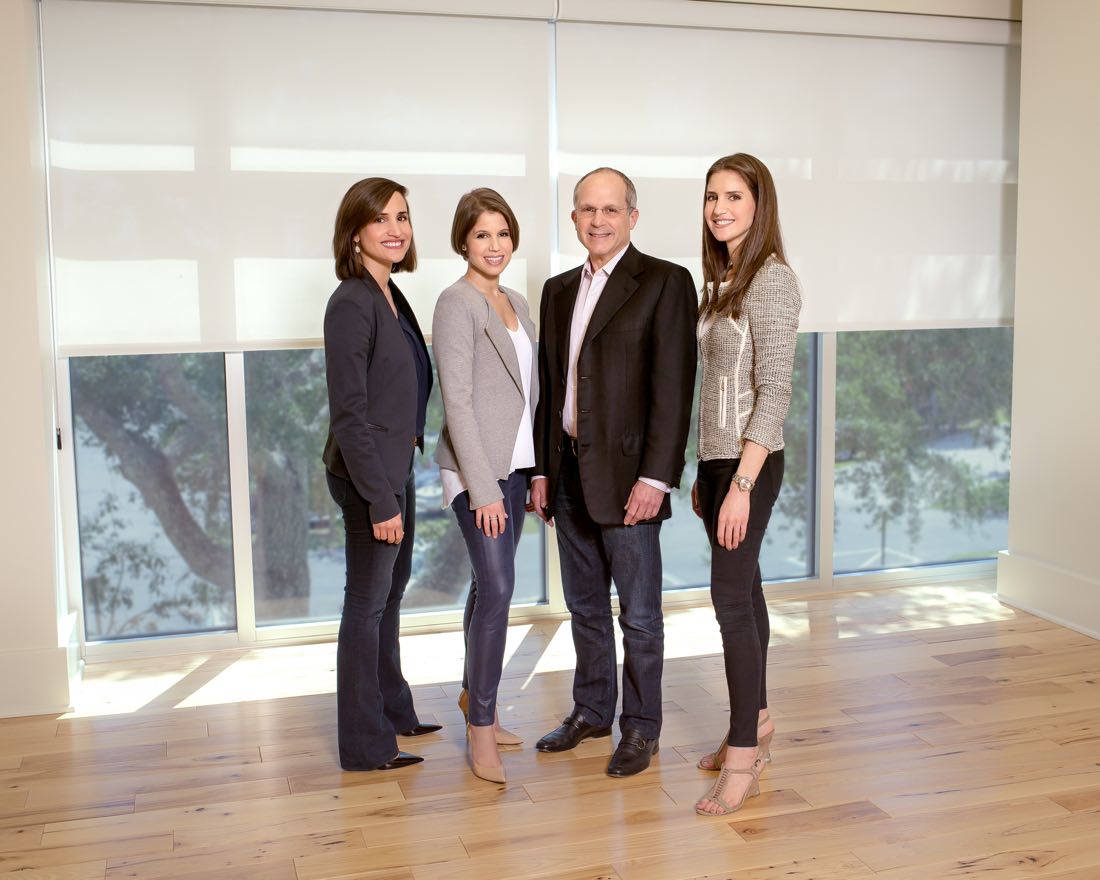 My guide is Kenneth Feld, chairman and CEO of Feld Entertainment. Slim and bespectacled, Feld (Questrom'70) leads a company that—and this is not hyperbole—pioneered live family entertainment: shows, typically for children, performed in the same giant arenas and stadiums that host sold-out pop and rock concerts and raucous sporting events. Today, Feld Entertainment Studios employs a touring cast, crew, and staff of more than 2,500. They produce shows licensed from some of the biggest names in entertainment, like Disney On Ice, Jurassic World Live Tour, Marvel Universe Live!, and Sesame Street Live, along with brands that Feld Entertainment solely owns, such as Monster Jam, Supercross, and Supercross Futures. Combined, these shows attract millions of fans a year. All this from a business that traces its roots to a humble record store.
CFA Dean Harvey Young visited the studio last winter. He was struck not only by the sheer size of it, but also by the work of the artists—painters, designers, sculptors—who bring each Feld Entertainment show to life. Audiences at these shows, he says, must also look beyond the spectacle.
"People tend to overlook the artistry of these shows," Young says. "However, their magic emerges from skillful, high artistry. I cannot imagine a better introduction to live performance."
Not just any live performance. Feld's shows are a high-wire act that have elements of Broadway musicals, stage productions, and even Hollywood films. "In a way, when creating the Jurassic World Live Tour or Marvel Universe Live!, we're really creating a movie live that we're going to show 10 times a week," Feld says. Unlike in film, however, "we don't have 8 or 10 takes on something. We've got to be right every time."
Fire-Eaters and Polar Bears
Even before he arrived at BU, Feld had a front-row seat in the entertainment business. His father, Irvin, was a born entrepreneur. In 1945, he opened a drugstore in Washington, D.C., that he expanded into a record store, then a music production company. He went on to produce live concerts in arenas and attracted the biggest musicians of the time, including Frank Sinatra, the Beatles, and Paul Anka.
In 1957, Irvin Feld began promoting a different kind of show: Ringling Bros. and Barnum & Bailey Circus. Founded in 1871, it was the archetypal family entertainment, bringing exotic attractions to cities across the United States. Feld used his experience touring musical acts in arenas to bring the circus out from under the big top and create a more profitable business model by performing in these new, modern indoor facilities. By 1967, Feld decided that he needed to own The Greatest Show On Earth in order to improve the overall quality of the performance. That year, he negotiated the purchase of Ringling Bros. and Barnum & Bailey from John Ringling North, one of the last surviving relatives of the original Ringling Brothers, and turned the show into a juggernaut.
"In my opinion, the genesis in the US of live family entertainment was Ringling Bros.," says Kenneth Feld, who is also chair of BU's Board of Trustees. "Every show and event we have produced over the past 50 years has been inspired by the work my father and my family have done with Ringling Bros. We like to say, 'Nothing is impossible.'"
Feld joined his father in the business while still a BU student; during the summers, he'd travel around the world scouting talent. "If you needed somebody to come out of a cannon, I could find one," he says.
"The craziest act I ever hired was a five-foot-tall woman from East Germany who came onstage with 11 polar bears," he told Inc. Magazine in 2007. "I also once hired a fire-eater who always smelled like liquor. He used it instead of lighter fluid."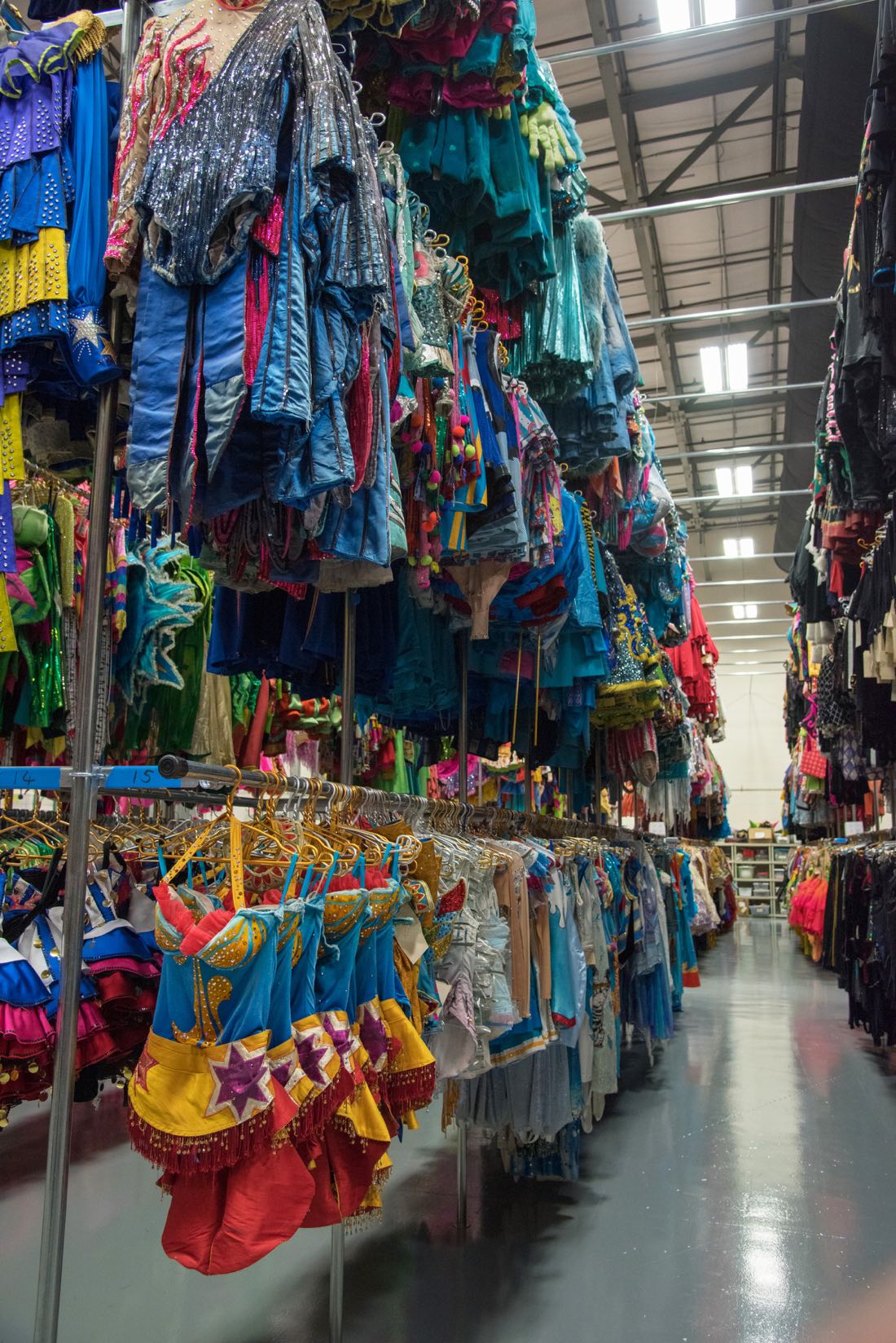 The circus was shuttered in 2017 because of high costs associated primarily with transporting two units of Ringling Bros. by train, along with creating a mobile city to cater to more than 600 people between both shows. It was an enormously complex business model and one that was no longer sustainable. "We were dealing with animals and a cast and crew from at least 15 different countries speaking 20 different languages," Feld says. "We had live music, we had two trains, each a mile long. And we moved the circus every week from city to city, sometimes twice a week."
He often sat beside his father during show rehearsals to record Irvin's critical notes. "He had great ideas," Feld told Mr. Media. "He was the best I ever saw when a show was in rehearsal. Toward the end of the rehearsal period, he could go in and spot what was wrong and identify what ought to be fixed. It was an incredible way to learn." (Feld follows his father's model today, attending rehearsals and recording detailed feedback on everything from lighting to actors' gestures.)
In 1984, Feld took over the circus following Irvin's death and began expanding Feld Entertainment, acquiring the licenses to other branded content and producing shows on Broadway.
"My strengths are really in the creative side," Feld told the New York Times in 2010, "coming up with big ideas, knowing how to get them done."
From Screen to Stage
Those big ideas can come from anywhere—another lesson Feld learned from his father. Feld travels the world viewing entertainment in a variety of media, looks for inspiration in fairy tales and hit films, and taps his own audience. He studies what's trending with children, and loves interviewing kids. When his three daughters were little, he'd solicit their opinions for market research.
Sometimes, a big idea comes from the ability to pivot quickly when things don't work out. In 1979, Feld acquired the touring ice shows Ice Follies and Holiday on Ice. When they didn't perform as well as he had hoped, he approached the Walt Disney Company and asked about including a few select Disney characters in the existing show. The company wasn't interested. Feld turned around at the door to offer another concept: an entire ice skating show that cast figure skaters in the roles of characters from beloved Disney films. Disney On Ice was born.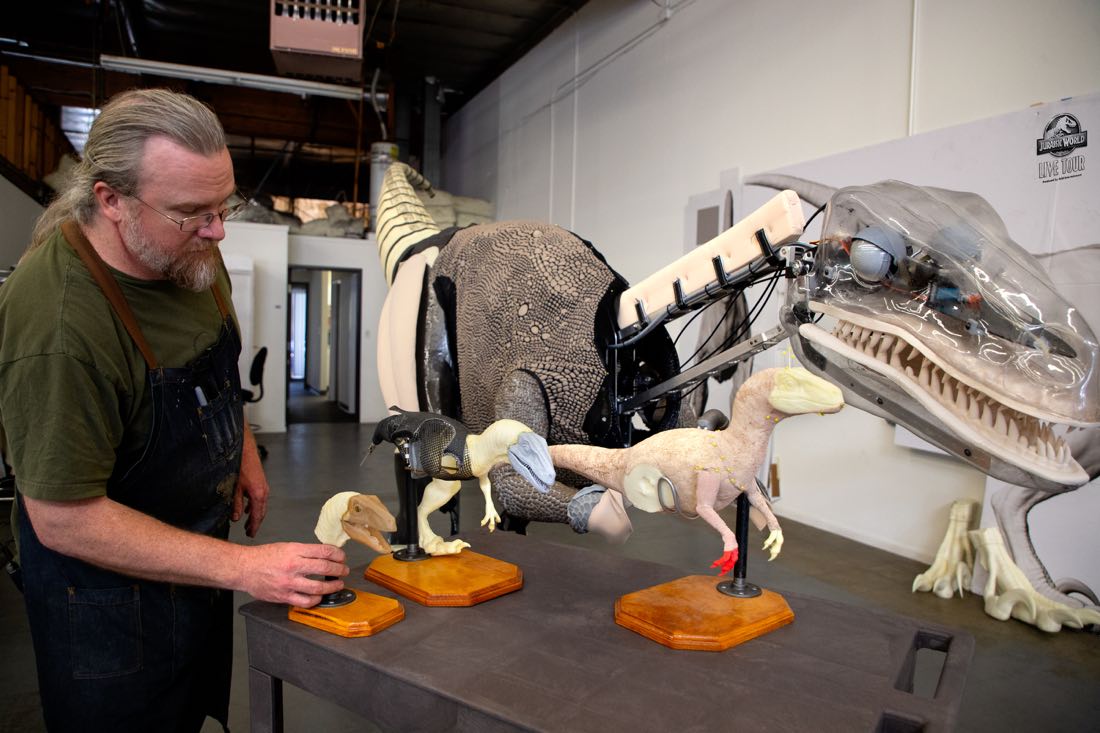 "Over the last 40 years, we have been the longest licensee of the Walt Disney Company, and they have entrusted us to protect and promote their brand via our ice shows in hometowns around the globe," says Feld. "In turn, we created a new genre of live family entertainment with Disney On Ice. Today, when a new touring show launches, people immediately think it's 'on ice' due to the impact Disney On Ice has had on consumers around the globe."
Each year, Feld Entertainment creates a new Disney On Ice production; nine are currently playing around the world. The shows bring together princes and princesses, heroines and villains, from stories like Beauty and the Beast, The Little Mermaid, Mulan, and Toy Story. In 2013, when children everywhere began singing the Frozen soundtrack and dressing up like Elsa, Feld and his team knew what their next project would be. Disney On Ice Presents Frozen premiered in 2014.
Producing a live version of a hit film poses myriad challenges, including audience expectations. They want drama and spectacle as thrilling as the movie—they expect princess Elsa to conjure an ice castle from thin air.
Simply meeting their expectations isn't enough for Feld. "We have to figure out what can we do better than on film," he says. In Disney On Ice Presents Frozen, Feld Entertainment created an immersive experience that went beyond what could be done on film. They combined athletic ice jumping and traditional skating to bring two-dimensional scenes to life, and created lighting technology that made it look as though Elsa was magically building an ice world.
For the latest show, Jurassic World Live Tour, which opened in September 2019, Feld Entertainment faced bigger technical challenges—much bigger. The show is based on the 2015 blockbuster by the same name, the fourth film in the original Jurassic Park series, which features the wonders of Isla Nublar and life-sized Jurassic World dinosaurs. Feld's Jurassic World Live Tour presents an original story line where the audience teams up with scientists to uncover a conspiracy and save the hero dinosaurs from an evil weaponization program.
"Most of the dinosaurs in the film were digital, so they never existed," Feld says. His studio not only had to construct the dinosaurs—the largest is the T. rex, which is 43 feet long and 18 feet tall and weighs more than 8,000 pounds—but figure out how to make them convincing characters in live performance. To do that, they drew upon the studio's experts in puppetry and robotics. A new dinosaur being introduced in the live show is a Troodon, which is animated by a puppeteer ("dinoteer") inside a 120-pound costume outfitted with a video screen and robotics that control the creature's expressions and movements. To create Pteranodons, the creative team developed flying dinosaurs that soar above the audience.
The company's creative advancements for many shows have had a broader impact beyond the studio's productions. For example, for the 2004 production Disney Live! Winnie the Pooh, the studio developed character costumes with articulated—or animatronic—heads, with blinking eyes and moving mouths. The Walt Disney Company later introduced the technology into their parks for character appearances and shows.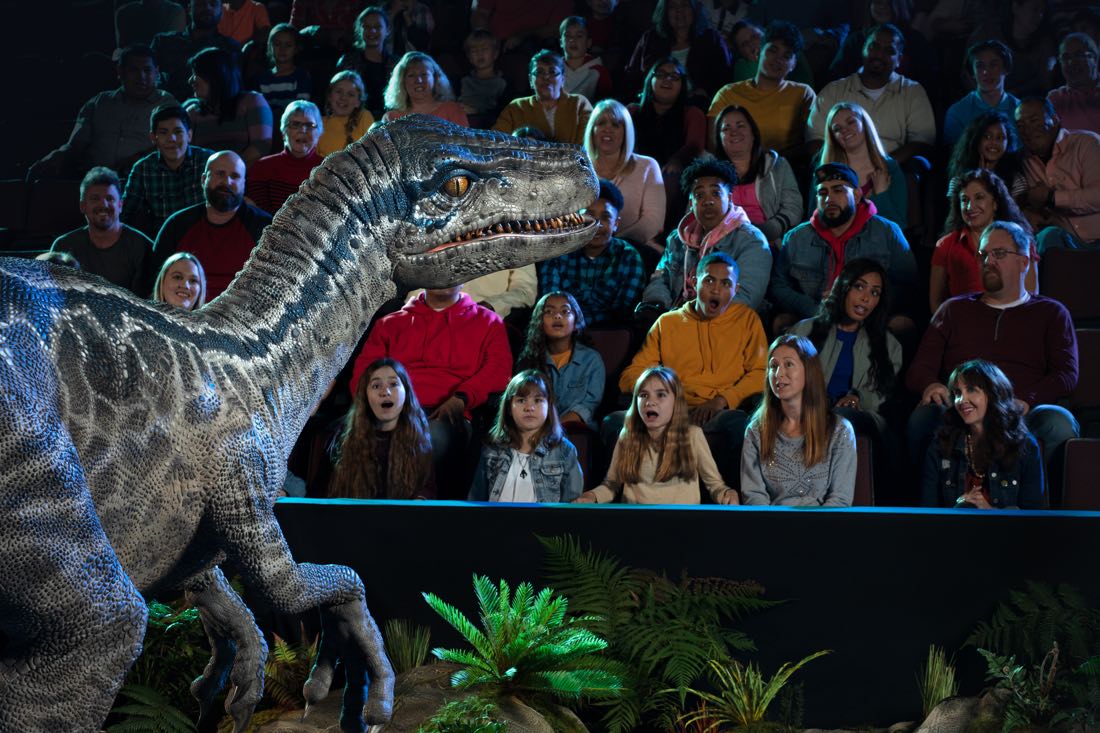 For every production, the company builds a scale model of the performance space, the characters, even the props, and runs the show from start to finish. "Whatever problems there might be," Feld says, "you'd rather solve them in cardboard than you would when you have people in that room."
It All Starts With A Story
All of that technology, the special effects, the costumes, the music—the spectacle—may provide the thrills. But it's the story that captures the audience, according to Feld.
And every production has a story. Take Monster Jam: the drivers and their trucks (custom-built at Feld Entertainment Studios) have unique personalities and backstories. Each of the 350 Monster Jam events per year has a different outcome in both racing and freestyle competition, and the audience helps determine the winner by voting on their phones in real time.
"We're storytelling because we're engaging the kids and their families, and keeping them focused on the event," Feld says. "It's changed the mentality of the audience; they have more of a takeaway because they've had a hand in determining the event outcome. We translate that interactivity to everything we do, to engage audiences in a much deeper way than just passively sitting and watching Monster Jam trucks go by.
"All entertainment needs, first and foremost, a story," Feld says. "If you don't know where you're going, what good does it do? You need to know where you want to go, your objective, and then you can create a road map."
Beyond Imagination
Throughout our tour, Feld asks me about my three-year-old daughter and takes notes on her favorite characters. He insists on taking photos with my phone of me wearing a glittering circus costume, embracing Mickey and Minnie cutouts, dwarfed by a Monster Jam wheel.
"Your daughter will think you're so cool," says Feld, whose daughters, Alana (COM'02), Nicole, and Juliette, now work at Feld Entertainment in offices down the hall from their father. Feld may be catering to millions of people each year, but it's still a family business and he still cares about whether one kid (and her mom) will enjoy the show.
"We only think of the audience, what will resonate with our target consumer," says Feld. "We're lucky that our entertainment is emotionally driven by families. And kids and families—I don't care where you are in the world—are the same. So, what works here will work in Japan. We'll do it in the local language; once in a while the nuance will change, you shift a few things. But basically the story line is the same, and it resonates around the world."
Keeping a finger on the pulse of the audience, getting reaction and feedback, Feld says, helps keep the company nimble. "We're flexible and willing to change and we do what the audience wants," he says.
"The key is to constantly evolve and to look forward to see what's out there, what people respond to, and how can we incorporate that in what we're doing or where we think we can go. We are in an industry that will always change, but there will always be live entertainment."