Category: Ada Focer
"The magazine, motive, challenged me beyond natural ability."
Jeanne Audrey Powers
On September 16, Boston University School of Theology and the General Board of Higher Education and Ministry will celebrate the launch of a website that digitizes motive magazine and makes it accessible to a new generation of scholars and leaders. motive magazine shaped a generation of young, passionate activists and leaders. The event will feature an art display beginning at 4:30 pm and a celebratory event at 5:00 pm, with a Readers' Theater, presentation of the new website, and panelists.
motive was the official magazine for the Methodist Student Movement from its founding in 1941 and, for a few years at the end of its life, for the entire University Christian Movement (UCM). Much celebrated even at the time for its avant-garde editorial and artistic vision, in 1966 Time magazine said it stood out among church publications "like a miniskirt at a church social." It was the single runner-up to Life as Magazine of the Year in 1965. Its strong stance on civil rights, Vietnam, and emerging gender issues were provocative at the time and the magazine ceased publication in 1972.
The Center for Global Christianity and Mission in collaboration with the School of Theology Library has made all of the issues available online and searchable. This event will mark the launch of the new resource on the Church, the student movement, and critical issues from the middle of the 20th century.
Panelists include:
B.J. Stiles, former editor of motive magazine;
Frank Lloyd Dent, author of the dissertation motive magazine: Advocating the Arts and Empowering the Imagination in the Life of the Church; and
Tom Driver, contributor to motive magazine and retired professor at Union Theological Seminary.
- See more at: http://www.gbhem.org/article/boston-university-school-theology-and-general-board-higher-education-and-ministry-celebrate#sthash.1aMfSgM0.dpuf
Peg Rigg was hired as art editor in 1955 right out of seminary. She also had a M.F.A. at the Chicago Art Institute. She had interned at motive the prior summer so the editor, Roger Ortmeyer, had had a chance to see her at work. Although motive had been deeply involved with the arts since its inception, it was Rigg that gave it its distinctive look. Jim Crane today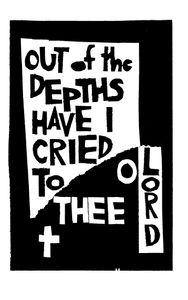 remembers that while the magazine did articles on well-known artists like Ben Shahn, most of the art was done by him, Robert Hodgell, or Peg herself, most often for very little pay. She also assembled a travelling collection of art that she took to colleges so students could actually see real art in person. Although she worked in many media, the work for which she is best known is her calligraphy.