Areas of Concentration
The Center for Global Christianity & Mission has identified five areas of expertise among the faculty associates. These priorities shift, and do not exclude graduate student interests, but currently the CGCM is actively pursuing research in the following areas:
Africa. Since the 1930s, starting with Professor Basil J. Mathews, African Christianity has been a core research commitment of the mission faculty in the School of Theology. This interest is supported by the historical connection between civil rights activism and Africa missions among STH alumni, and the renowned African Studies Library and African Studies Center of Boston University. Current Africa research interests among Center faculty, visiting researchers, and students include African Christian biography, African mission history, environmentalism, and indigenous Christian movements in southern Africa. The executive office of the Dictionary of African Christian Biography is housed in the Center, and the Shona religion project showcases the photography of M.L. Daneel on African Initiated Churches in Zimbabwe.
China. The Center for Global Christianity and Mission is focused on China. With its explosive growth over the last 40 years, and its muscular expansion into mission, Chinese Christianity is playing a formative role in World Christianity. Its current revival, however, is part of a much longer story. CGCM faculty and students are not only studying contemporary Christian movements in China, but also their formation and reconfigurations, from the sixteenth century through the twentieth century. Current research interests include Chinese-Western relations during the Qing Dynasty, the localization of Christian beliefs and practices, revival and pentecostal movements, and visual depictions of the faith in Republican China.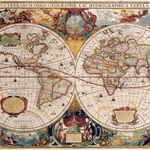 Early Modern Global Christianity. The Center for Global Christianity and Mission seeks to foster research and academic conversations that place early modern Christianity in a global context. There is growing scholarly recognition of the relevance of transnational perspectives for the study of the European Reformations—Catholic, Protestant, and Radical. Scholars interested in the history of European expansion, colonialism, global and local Christianity in Latin America, Asia, Africa, and the history of non-European cultures, have opened up new and exciting venues of inquiry about Roman Catholic missionary orders and the history of the Protestant Reformation and its missionary impulses. Faculty at Boston University work on early modern Christianity both globally and in their areas of specialization, including Africa (Linda Heywood and John Thornton), Asia (Eugenio Menegon), and Latin America (Rady Roldán-Figueroa). To understand the early modern missionary landscape is crucial for a fuller understanding of the modern missionary movement and of Global Christianity.
The Idea of World Christianity. The Center for Global Christianity & Mission documents and provides historical interpretation of the mainline Protestant mission movement of the mid 20th century. Within this focus, CGCM scholars are analyzing the cross-cultural discourse on worldwide Christian community, tracing transcultural networks, documenting the frontier intern movement, and narrating the work of selected mid-20th century missionaries through audio, video, and photographic collections. Collectively CGCM faculty and students are doing research on the various scholarly and missionary networks that gave rise to what is now called "World Christianity."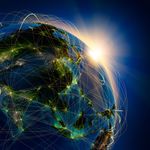 Urban Centers. The movement of people across and within borders has contributed to the expansion of global urban centers and transformed cities into increasingly diverse faith ecologies.  Migration contributes significantly to transnational Christian networks, international leadership, and new forms of global citizenship rooted in faith commitments. The Center for Global Christianity and Mission is attentive to these population flows and faith movements, with CGCM faculty and students working to map the influence of transnational movements, identify non-traditional Christian forms of faith expression alongside more conventional forms, and developing taxonomies of urban community engagement by churches and Christian movements.