Current Students
Students from around the world are attracted to Boston University and the Center for Global Christianity & Mission. Students' interests are extremely diverse, but are unified by a fascination with global Christianity and mission.
Elyse Clark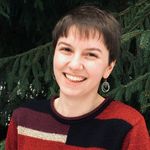 Elyse Clark is a Ph.D. student in Ethnomusicology at the College of Fine Arts at Boston University. Her research interests include the indigenization and contextualization of Christian hymns in global contexts, Anabaptist musical traditions, and American and East Asian folk songs. Elyse is a singer and percussionist and has participated in a variety of musical ensembles, including ones focused on taiko drumming, West African drumming, and Western Art Music from the 17th and 18th centuries. She received her BA in sociology and music from Union College. Email: clarke02@bu.edu 
Morgan Crago
Morgan Crago is a Ph.D. student at the Boston University School of Theology in the history of Christianity track. She completed her MTS at Saint Louis University, where she focused her study on the global pentecostal and charismatic movements. Prior to moving to St. Louis, MO, she completed her BA in history and biblical and theological studies, as well as an MA in secondary education, at Covenant College near Chattanooga, TN. Her research interests broadly concern the history of contemporary world Christianity and regional variations in pentecostal and charismatic Christianity, with a particular focus on Latin America. Email: mcrago@bu.edu
Luke Donner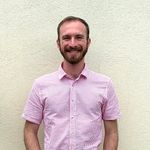 Luke Donner is a PhD student at Boston University School of Theology in the Missions Studies track. His advisor is Dr. Dana Robert. Luke's research interests focus on the formation of corporate religious identity and praxis among Anabaptists in southern Africa, especially in places where individuals' collective identities come (or seem to come) into conflict with one another. Prior to coming to Boston University, Luke received a BA in Philosophy and Political Science from Westmont College. After serving in Haiti as an English and Biblical studies instructor with Youth With a Mission during 2019, he attended Princeton Theological Seminary and received his MA in Theological Studies from there in 2022. He has been a licensed minister with the Brethren in Christ Church (US) since 2021. Email: lbdonner@bu.edu. 
Abhishek John
Abhishek John is a Ph.D. student in Historical Studies at Boston University School of Theology. He grew up amid diverse Christian traditions in India. He had the opportunity to "experience church" in Lutheran, Anglican, Methodist, and Presbyterian contexts. Abhishek holds a Bachelor of Theology, a Bachelor of Divinity, and a Master of Theology from the Senate of Serampore University in India (an institution founded by William Carey). His ministry engagements within the ecumenical landscape in India were enhanced by an advanced master's degree from the University of Geneva/Ecumenical Institute at Bossey. John's research was at the intersection of the World Evangelical Alliance and the World Council of Churches. He plans to research the socio-cultural and political interactions of American Protestant missionary societies within the British Raj in South Asia. Email: johnap@bu.edu
Allison Kach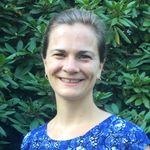 Allison Kach is a PhD candidate in Mission Studies under the broader umbrella of the History of Missions and World Christianity at the Boston University School of Theology. Her research interests include the history of Christian mission especially as it relates to global migration, the histories of faith-based migrant communities, women in missions and global Christianities. Allison holds a BSc in Geography from the University of Regina, in her home province of Saskatchewan, Canada; and an MA in Global Leadership from Fuller Theological Seminary. She is an Ordained Minister with the Ministers Network of Canada and is also a trained ESL/EFL instructor. For the ten years preceding her arrival at BU she was engaged in international mission work predominantly with Youth With A Mission. The majority of her experience was in Guatemala, Ukraine, and Colorado partnering with the local church and mission teaching ESL, leading children and youth programs, offering theological and mission training, serving in mercy work amongst the economically poor and refugees. This work has allowed her to learn, serve and teach in varying capacities and diverse religious and cultural contexts in over 25 countries. Email: arkach@bu.edu
Ethan Key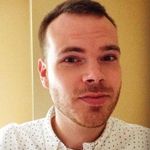 Ethan Key is a PhD student in the History Department at Boston University. He specializes in African history, especially the Horn of Africa. His advisor is Dr. James McCann. His dissertation research focuses on the relationship between worldviews in western Ethiopia during the late nineteenth and early twentieth centuries during the period of this region's incorporation into the Ethiopian Empire. These worldviews include Orthodox Christianity, Protestant Christianity, Islam, and Waaqeffannaa (traditional Oromo worldview). Before joining Boston University, Ethan received a master's degree in world history from Georgia State University. There, he wrote a thesis that focused on Onesimos Nasib, his life, and his work in translating the Bible into the Oromo language. Email:
ekey@bu.edu
Christopher Ney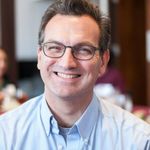 Chris Ney is a PhD student in Practical Theology under the guidance of Nancy Ammerman and Bryan Stone. His research is focused on an ecumenical partnership between the United Church of Christ and the Pentecostal Church of Chile. He is interested in the capacity of religious communities to support cross-cultural relationships and the ways in which relationships which cross cultural and religious boundaries shape our understanding of ourselves. He holds a degree in Peace and Global Studies from Earlham College, with a strong focus on Latin America. He earned the Master of Divinity degree at Union Theological Seminary in New York and wrote a master's thesis on the Chilean nonviolent protest group, the Sebastian Acevedo Movement Against Torture under the direction of Larry Rasmussen. He is ordained in the Christian Church (Disciples of Christ) with ecumenical partner status in the United Church of Christ. Email: cpney@bu.edu
Greta Rauch
Greta Rauch is a PhD student in the Department of History working with Dr. Eugenio Menegon. Greta received a BS in Computer Science along with a supplemental major in Chinese from the University of Notre Dame. Her undergraduate thesis explored the theme of suffering in Su Xuelin's novel Heart of Thorns, a semi-autobiographical work about a May Fourth intellectual who converts to Catholicism. Greta also worked in Notre Dame's natural language processing research lab where she explored how computers can be used to process human language. At Boston, she hopes to combine her love of Chinese, literature, religion, and technology to research the impact of Christianity on the development of Chinese literary and intellectual history. Ultimately, she hopes to leverage her technological background to visualize and analyze Christianity's development in China.
Timothy Shin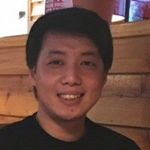 Timothy Shin is a PhD student in the History of Christianity track at the Boston University School of Theology. He grew up in Japan as a missionary kid from South Korea before coming to the United States. Tim received a BA in sociology and political science at Gordon College, MDiv and MA in Biblical Languages at Gordon-Conwell Theological Seminary, and a ThM at Boston College School of Theology and Ministry. At BCSTM, he wrote a ThM thesis exploring the Jesuit missionary enterprise in Japan with the focus on Alessandro Valignano's implementation of his policy of adaptation, or inculturation, to the Japanese culture and society in the sixteenth and seventeenth centuries. His research interests include: history of Protestant missions since the nineteenth century, Asian Christianity, the impact of Pentecostal and charismatic movements in Japan, the interplay between of faith and culture in the mission field in Japan, and ecumenism. Email:
tshin88@bu.edu
Sze-Long Aaron Wong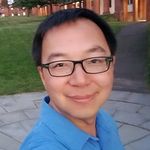 Sze-Long Aaron Wong is pursuing a Ph.D. in Liturgical Studies at Boston University School of Theology under Dr. Karen Westerfield Tucker. His research interests include East Syrian Christian liturgical practices in medieval China, 19th-century German missions in Guangdong, and contemporary worship theologies of Chinese immigrant communities in North America. Before joining Boston University, he studied at Yale Divinity School where he received a Master of Arts in Religion and a certificate from the Institute of Sacred Music. His master's project was an annotated English translation of the autobiography of his forefather Wong Yuen-sum (1817-1914), who was an active itinerant preacher and church planter in Guangdong. Sze-Long received musical training at the Peabody Conservatory of Music (B.M.) and The Juilliard School (M.M.) and has worked for over twenty years in the performing arts and education sectors in New York and Toronto. He is a member of the Hong Kong Anglican Church (Sheng Kung Hui) and has served in Anglican and evangelical churches in Canada as a worship leader, musician, and conductor. Email: slawong@bu.edu
Aixin Yi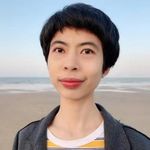 Aixin Yi is a PhD student at the Department of History working under Dr. Eugenio Menegon, focusing on Protestant missionary movements in late imperial China. Her research interests also concern the development of Christianity in modern East Asia and the global history of science and medicine. Yi holds a BA in sociology from Beijing Tsinghua University and an MA in East Asian Studies from Duke University. For her master's project, which focused on the religious experience of rural-to-urban migrant workers in contemporary China, Yi conducted fieldwork in churches and Christian migrant communities in southeast China. Prior to joining Boston University, Yi worked as a food journalist in Shanghai. This work has allowed her to develop a strong interest in food and ethics. Email: axyi@bu.edu