Visiting Researchers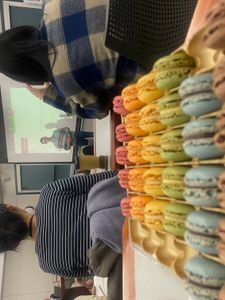 Each year, the Center for Global Christianity & Mission welcomes a community of academics and professionals from around the world. Visiting Researchers work on their own projects, but may also take advantage of the Boston University library system, course offerings, and network of scholars.
Visiting Researchers include those who have already obtained academic recognition in their fields, scholars who are at the beginning of their careers, advanced PhD students, and practitioners wanting to deepen or pursue a particular interest.
The CGCM sponsors at least one community gathering a semester, where Visiting Researchers share their progress, receive feedback on their work, and learn from one another.
Visiting Researchers receive:
a bu.edu email address
access to a community of scholars
Boston University library privileges
supporting letters for their research projects, if required
promotion of their projects through the CGCM
While in the area, Visiting Researchers can also take advantage of the dense network of institutions and people in the Boston area.
Application
If you are interested in being a Visiting Researcher, the first step is to contact the Associate Director, Daryl Ireland. Please include your CV, a short statement of intent, and the name and contact information of one reference. The Associate Director will then contact you to discuss your application.
Visiting Researchers are welcome any time of the year, but the CGCM community is most active during the fall semester (September – mid-December) and spring semester (mid-January – May). Visiting Researcher appointments may be made for up to one year and, under certain circumstances, be renewed.
Fees
The CGCM charges $100 for an administration fee.
Accommodation
It is the responsibility of each Visiting Researcher to secure external housing.
Visas and Scholarships
Visiting Researchers coming from outside the United States will require a J-1 visa. Boston University will process the necessary paperwork, but charges $1,000 because of all the time and work involved.
It is possible to apply for a waiver of the visa paperwork fee. If that will be necessary, please note it in your application email.