Visiting Researchers
The Center for Global Christianity & Mission provides an academic affiliation for visiting researchers who work on their projects and participate in the activities of the Center.
Margaret Bendroth
PhD – American History, The John Hopkins University
MA – Trinity Evangelical Divinity School
AB – History, Cornell University
Peggy Bendroth was the Executive Director of the Congregational Library and Archive from 2004 to 2020. She is former president of the American Society of Church History. Her many important publications include The Last Puritans: Mainline Protestants and the Power of the Past (2015); Fundamentalists in the City: Conflict and Division in Boston's Churches, 1885-1950 (2005); and Fundamentalism and Gender, 1875 to the Present (1993). She is a distinguished scholar of American religion, and has written about Protestants across the theological spectrum. Her current research project is entitled: "Not Feminists, But: Mainline Protestants Between the Times, 1920-1980," which explores the changing dynamics of women's roles in the period after the suffrage movement and before the advent of second-wave feminism.
Jesse Ciccotti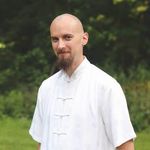 PhD – Philosophy, Hong Kong Baptist University
MSc – Ancient Philosophy, University of Edinburgh
MA – Chinese Philosophy, Wuhan University
Jesse Ciccotti's primary research area in philosophy has led him down several interdisciplinary paths, one of which is historical studies of Christianity in China, regarding the transmission of the Christian message across cultural boundaries, examining the lives and works of Chinese Christians and foreign missionaries to China. His work for the Center for Global Christianity and Mission focuses on the recently opened online archive of Chinese Christian posters.
Ada Focer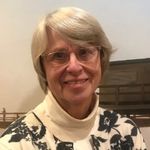 PhD – Religious Studies, Boston University
While at present my writing focuses on the experimental Protestant mission program that was the subject of my dissertation, Frontier Internship in Mission (FIM), 1961-1974: Young Christians Abroad in a Post-Colonial and Cold War World (2016), over the past year my research has broadened from an exclusive focus on the Student Christian Movement and World Student Christian Federation that were the immediate context for FIM, to examine more deeply the YMCA/YWCA movement that spawned and nurtured them.
Kapya John Kaoma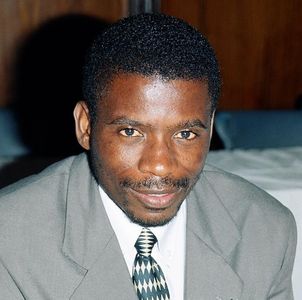 ThD – Boston University
MA – University of Bristol
BTh – Theological College of Central Africa
Dr. Kapya John Kaoma has written and spoken about subjects in mission history, the Anglican communion, gender and African culture, and eco-social justice … (more)
Yeonseung Lee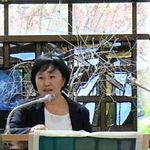 ThD – Boston University
STM – Boston University
MDiv – Seoul Theological University
BA – Seoul National University

Yeonseung Lee has endeavored to build bridges as an ordained minister, and former missionary of the Korean Holiness Church to Russia. She has worked in a variety of institutions, including Seoul Theological University, Pyongtaek University, Hanse University, America Evanglelical University, and the Haiti Institute for Mission Seminary… (more)
Rodney L. Petersen

PhD – Princeton Theological Seminary 
MDiv, ThM – Harvard Divinity School
BA – Harvard University
As Visiting Researcher, Center for the Study of Global Christianity and Mission, Dr. Petersen's  research  projects focus on, 1) work with an international team studying religion and the Cold War, 2) issues of Just Peace and global security, and 3) the history of the use of the Apocalypse in church rhetoric. … (more)
Titus Presler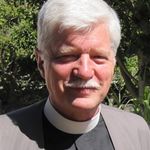 ThD – Boston University
MDiv – General Theological Seminary
BA – Harvard University
Dr. Titus Presler is a Visiting Researcher with the Center for Global Christianity & Mission. He has extensive experience of pastoring, leading and teaching in diverse congregations and several seminaries. …(more)
David Scott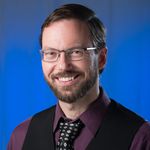 PhD – Boston University
MTS – Boston University
BA – Lawrence University
David W. Scott's research focuses primarily on understanding the history of the expansion of global Methodist and Wesleyan traditions, especially as it relates to larger socio-historical processes such as globalization and migration. … (more)
Zhongxin Wang
ThD  –  Boston University 
MA –  Peking University
BA –  Peking University
Dr. Zhongxin Wang is an accomplished scholar of Christianity in China.  He has lectured widely in both the United States and China, and has published extensively on the topic of Chinese culture and Christianity … (more)
Huiling Yang
PhD in Comparative Literature – Beijing Foreign Studies University
MA in Linguistics – Beijing Foreign Studies University
BA in English Language and Culture
Dr. Huiling YANG is a Visiting Researcher with the Center for Global Christianity & Mission. As a full-time researcher at the International Institute of Chinese Studies, Beijing Foreign Studies University (BFSU). Prof. YANG specializes in the field of cross-disciplinary studies on Sino-Europe Cultural History, History of Bilingual Lexicography, and History of Christianity in China. Currently she's working on photolithographic facsimile edition of the manuscript Bilingual Chinese dictionaries in the Vatican Library. (more…)
Man Hei Yip
PhD – Lutheran Theological Seminary at Philadelphia
STM, MA – Wartburg Theological Seminary
BA – The University of Hong Kong
Man-Hei focuses on the role language plays in shaping missionary practice. Her doctoral dissertation titled Interrogating the Language of "Self" and "Other" in the Modern History of Christian Mission: Contestation, Subversion, and Re-imagination. Before beginning her graduate studies… (more)