Visiting Researchers
The Center for Global Christianity & Mission can provide an academic home and community for visiting researchers who work on their projects and participate in the activities of the Center.
Margaret Bendroth
PhD – American History, The John Hopkins University
MA – Trinity Evangelical Divinity School
AB – History, Cornell University
Peggy Bendroth was the Executive Director of the Congregational Library and Archive from 2004 to 2020. She is former president of the American Society of Church History. Her many important publications include The Last Puritans: Mainline Protestants and the Power of the Past (2015); Fundamentalists in the City: Conflict and Division in Boston's Churches, 1885-1950 (2005); and Fundamentalism and Gender, 1875 to the Present (1993). She is a distinguished scholar of American religion, and has written about Protestants across the theological spectrum. Her current research project is entitled: "Not Feminists, But: Mainline Protestants Between the Times, 1920-1980," which explores the changing dynamics of women's roles in the period after the suffrage movement and before the advent of second-wave feminism.
Watch Peggy Bendroth describe her current research here.
Anicka Fast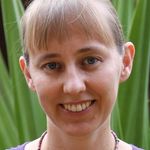 PhD – Boston University
MA – School of Oriental and African Studies
BA – McGill University 
Since 2020, Anicka Fast has been seconded by Mennonite Central Committee to serve with Mennonite Mission Network as a Specialist in church history and missiology for francophone Africa, based in Ouagadougou, Burkina Faso. Her PhD dissertation (BU, 2020) focused on a missionary encounter in 20th century Belgian Congo while also exploring broader questions of memory and catholicity in the global church. Anicka teaches courses in church history, mission and/or theological studies at various francophone theological institutions in West and Central Africa. She mentors and trains African Mennonite historians and archivists and supports the development of church archives, as a way to build the capacity of francophone African Christians to tell the stories that shape their identity as part of a global church. Anicka is a Research Fellow at the Institute for the Study of Global Anabaptism and a Technical Advisor for the Dictionary of African Christian Biography. Her ongoing research interests include:
the development of pedagogical tools to facilitate historical remembering within the global church

the missionary agency of early 20th century Congolese Christians in the Kasai region
the shifting structures of North-South ecclesial collaboration within Protestant and Mennonite contexts in the 20th century

the interactions among gender, race, and ethnicity in mission

the politics of knowledge production in the global church

the ways in which church practices and performances have functioned to support or undermine a catholic ecclesial imagination within missionary encounters.
Read the April-June 2022 issue of the Journal of African Christian Biography, guest edited by Anicka with a focus on African Mennonites here.
Listen to Anicka discuss the importance of remembering stories of mission as a way of strengthening our identity as members of a global church here.
Read Anicka's full CV here.
Kapya John Kaoma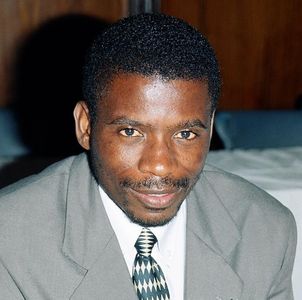 ThD – Boston University
MA – University of Bristol
BTh – Theological College of Central Africa
Dr. Kapya John Kaoma has written and spoken about subjects in mission history, the Anglican communion, gender and African culture, and eco-social justice.  (more)
Yeonseung Lee
ThD – Boston University
STM – Boston University
MDiv – Seoul Theological University
BA – Seoul National University

Yeonseung Lee is working on two research projects. The first revolves around reconciliation and healing in the Korean peninsula checkered by divisions for 78 years. A score of Korean scholars across fields collaborates on this project, which will turn into a book by December 2023. The second, an individual project, examines the intersection of Western missionary literature and the trajectory of Korean Studies. The emerging scholar fund of the National Research Foundation of Korea has sponsored this multi-year project since 2021. (more)
Tyler Lenocker
PhD – Boston University
MA – Gordon-Conwell Theological Seminary
MDiv – Gordon-Conwell Theological Seminary
BA – University of California-Berkeley
Tyler Lenocker's research centers on the intersection of mission history, the history of twentieth century evangelicalism, and post-World War II urbanization and migration. His current research explores how religious developments in an urbanizing Caribbean – like pentecostalism – connected through migration with the development of evangelical institutions and movements in cities in the northeastern United States. Tyler works as the Vice President of Global Research for Haggai International. He has also worked as Adjunct Professor of Church History at Gordon-Conwell Theological Seminary since 2016. Other research interests include mission and environmentalism and global Christian youth movements and their engagement with digital media.
David Scott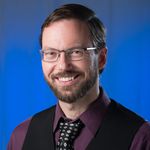 PhD – Boston University
MTS – Boston University
BA – Lawrence University
David W. Scott's research focuses primarily on understanding the history of the expansion of global Methodist and Wesleyan traditions, especially as it relates to larger socio-historical processes such as globalization and migration. (more)
Watch David Scott describe his current research here.
Antoni Ucerler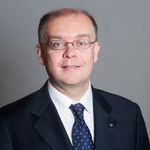 M. Antoni J. Ucerler, S.J., is the Director of the Ricci Institute for Chinese-Western Cultural History at Boston College, which relocated from the University of San Francisco to Boston College's Brighton campus in February 2022. He is also an Associate Professor in Boston College's History Department and Associate Fellow of Campion Hall at the University of Oxford. He formerly taught for many years at Sophia University in Tokyo and was also a Visiting Professor at Georgetown University. His research has focused on the European expansion into East Asia in the sixteenth and seventeenth centuries, with a particular focus on Christianity in Japan. He also works on the "connected histories" of Christianity in China, Japan, Korea, and Vietnam, from the perspective of global history in the early modern period. A member of the Society of Jesus since 1981, he first went to Japan to work as a missionary in 1985. After studying theology at the Gregorian University in Rome and ordination as a priest in Naples in 1994, he completed his D.Phil. at the University of Oxford in 1999. He speaks or reads in twelve languages and is the author of multiple published works, most recently The Samurai and the Cross: The Jesuit Enterprise in Early Modern Japan (Oxford University Press, 2022).

Xiaoxin Wu
Xiaoxin Wu 吴小新 is the Director of Research of the Ricci Institute at Boston College. Co-Editor of the new Brill series Studies in the History of Christianity in East Asia, he has previously edited several works on Chinese-Western cultural exchange and the history of Christianity in China, including Encounters and Dialogues: Changing Perspectives on Chinese-Western Exchanges from the Sixteenth to Eighteenth Centuries and Christianity in China: A Scholar's Guide to Resources in the Libraries and Archives of the United States. Dr Wu's own research focuses on the history of Christian higher education in China and the development of archival resources. He holds an EdD in International and Multicultural Education from the University of San Francisco. 
SuYeon Yoon
PhD – Fuller Theological Seminary
MA – Talbot Theological Seminary
BA – Ewha Womans University
SuYeon Yoon's current research explores three main areas: forming ecclesiology, becoming a more biblical church, and understanding global Christianity. SuYeon intends to demonstrate that the church influence is not just North American churches influencing and expanding into Africa, Latin America, and Asia but the opposite is true as well. Through the NARC (New Apostolic Reformation Church) of these countries, North American churches may have something to acquire and connect to in the global Christian movement. Her research attempts to build global solidarity, to build minority communities of North America in their awareness that they are in fact influencers and reveal the interconnectedness of diverse communities. Moreover, by addressing this young and upwardly mobile church movement, the impact of her research is likely to be revealing.
As a fourth-generation Korea born Christian, when SuYeon was growing up, she used to hear about her great-grandfather's story of how he played a key role in the first American missionary in Pyeong-Yang, North Korea. His life inspired SuYeon, and it eventually led her to become a missionary with YWAM in Costa Rica, Nicaragua, and Honduras. Her work there then led her to seek a role as a consultant or advisor to both international mission organizations and churches throughout India, the United States, and South Korea. Fast forward many years later, with a Ph.D. in Intercultural Studies/Missiology in hand, she continues to pursue a path that would allow her to utilize her expertise and passion for serving God through her lectures and research.
She is the author of Toward a Twenty-First Century Biblical, Apostolic Church: A Critique of the New Apostolic Reformation Church in North America (Pickwick Publications, 2019).