Visiting Researchers
The Center for Global Christianity & Mission provides an academic affiliation for visiting researchers who work on their projects and participate in the activities of the Center.
Rachel Bacon
PhD – Penn State University
Rachel's work recognizes migration and urbanization as a demographic process that is both shaped by and also shaping religious change within geographic areas. In one project she identified the contribution of missions to the growth of Seventh-day Adventism in the United States via the immigration of converts. She is also collaborating with Dr. Cory Anderson at Penn State University to identify ideal locations for future Amish settlement in the U.S., as this religious group migrates away from historical settlement areas that are urbanizing.
As one of the countries at the focus of the Modeling Religious Change project at the Center of Mind and Culture, Rachel is also interested in strategizing how to model religious changes in China from 1900 to 2020 and beyond. She is now searching for data that showcase the changes in religious affiliation, service attendance, private practices, the orthodoxy of beliefs, and the endorsement of supernatural worldviews in the context of mission work, political upheavals, and religious revivals of the 20th and 21st centuries.
Margaret Bendroth
PhD – American History, The John Hopkins University
MA – Trinity Evangelical Divinity School
AB – History, Cornell University
Peggy Bendroth was the Executive Director of the Congregational Library and Archive from 2004 to 2020. She is former president of the American Society of Church History. Her many important publications include The Last Puritans: Mainline Protestants and the Power of the Past (2015); Fundamentalists in the City: Conflict and Division in Boston's Churches, 1885-1950 (2005); and Fundamentalism and Gender, 1875 to the Present (1993). She is a distinguished scholar of American religion, and has written about Protestants across the theological spectrum. Her current research project is entitled: "Not Feminists, But: Mainline Protestants Between the Times, 1920-1980," which explores the changing dynamics of women's roles in the period after the suffrage movement and before the advent of second-wave feminism.
Watch Peggy Bendroth describe her current research here.
Alexandrs Dmitrenko

PhD -City University of Hong Kong
MA in Chinese Studies – National Yunlin University of Science and Technology
BA in Asian Studies – University of Latvia
Aleksandrs Dmitrenko primarily focuses on the research of Christianity in China and foremost the history of the Russian Orthodox Church in China. His research interests also include the Chinese Bible translations, Sino-Russian relations, Chinese history textbooks, modern Chinese history. He has worked as a postdoc researcher at Heidelberg University, being a member of the research team of the German-Russian project on Chinese Perceptions of Russia and the West during the twentieth century. As a Visiting Researcher, he is involved in the development of the China Historical Christian Database in the area of the Orthodox Church in China.
Ada Focer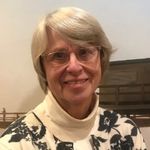 PhD – Religious Studies, Boston University
While at present my writing focuses on the experimental Protestant mission program that was the subject of my dissertation, Frontier Internship in Mission (FIM), 1961-1974: Young Christians Abroad in a Post-Colonial and Cold War World (2016), over the past year my research has broadened from an exclusive focus on the Student Christian Movement and World Student Christian Federation that were the immediate context for FIM, to examine more deeply the YMCA/YWCA movement that spawned and nurtured them.
Watch Ada Focer discuss her current research here.
Kapya John Kaoma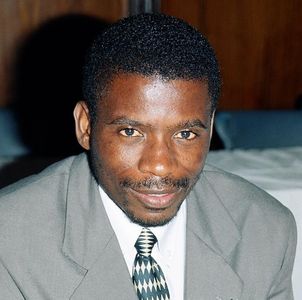 ThD – Boston University
MA – University of Bristol
BTh – Theological College of Central Africa
Dr. Kapya John Kaoma has written and spoken about subjects in mission history, the Anglican communion, gender and African culture, and eco-social justice.  (more)
Yeonseung Lee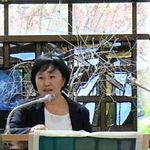 ThD – Boston University
STM – Boston University
MDiv – Seoul Theological University
BA – Seoul National University

Yeonseung Lee has endeavored to build bridges as an ordained minister, and former missionary of the Korean Holiness Church to Russia. She has worked in a variety of institutions, including Seoul Theological University, Pyongtaek University, Hanse University, America Evangelical University, and the Haiti Institute for Mission Seminary. (more)
Tyler Lenocker
PhD – Boston University
MA – Gordon-Conwell Theological Seminary
MDiv – Gordon-Conwell Theological Seminary
BA – University of California-Berkeley
Tyler Lenocker's research centers on the intersection of mission history, the history of twentieth century evangelicalism, and post-World War II migration to America's cities. His current work explores the history of an evangelical parachurch ministry in Boston — the Emmanuel Gospel Center — and how the organization became embedded in and was changed by its incorporation into the many migrant Christian communities that remade the inner city in the latter decades of the twentieth century. The study explores how shifting urban migrations created global evangelical and pentecostal networks from within the American urban environment. 
David Scott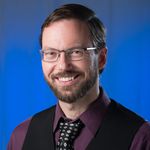 PhD – Boston University
MTS – Boston University
BA – Lawrence University
David W. Scott's research focuses primarily on understanding the history of the expansion of global Methodist and Wesleyan traditions, especially as it relates to larger socio-historical processes such as globalization and migration. (more)
Watch David Scott describe his current research here.
SuYeon Yoon
PhD – Fuller Theological Seminary
MA – Talbot Theological Seminary
BA – Ewha Womans University
SuYeon Yoon's current research explores three main areas: forming ecclesiology, becoming a more biblical church, and understanding global Christianity. SuYeon intends to demonstrate that the church influence is not just North American churches influencing and expanding into Africa, Latin America, and Asia but the opposite is true as well. Through the NARC (New Apostolic Reformation Church) of these countries, North American churches may have something to acquire and connect to in the global Christian movement. Her research attempts to build global solidarity, to build minority communities of North America in their awareness that they are in fact influencers and reveal the interconnectedness of diverse communities. Moreover, by addressing this young and upwardly mobile church movement, the impact of her research is likely to be revealing.
As a fourth-generation Korea born Christian, when SuYeon was growing up, she used to hear about her great-grandfather's story of how he played a key role in the first American missionary in Pyeong-Yang, North Korea. His life inspired SuYeon, and it eventually led her to become a missionary with YWAM in Costa Rica, Nicaragua, and Honduras. Her work there then led her to seek a role as a consultant or advisor to both international mission organizations and churches throughout India, the United States, and South Korea. Fast forward many years later, with a Ph.D. in Intercultural Studies/Missiology in hand, she continues to pursue a path that would allow her to utilize her expertise and passion for serving God through her lectures and research.
She is the author of Toward a Twenty-First Century Biblical, Apostolic Church: A Critique of the New Apostolic Reformation Church in North America (Pickwick Publications, 2019).