Director, Dana L. Robert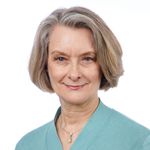 Dr. Robert is William Fairfield Warren Distinguished Professor, and Director of the Center for Global Christianity and Mission. Her research and teaching interests span mission history, World Christianity, and mission theology. An Editor of the journal Church History, during 2016-17 she was a Henry Luce III Fellow in Theology, and Senior Research Fellow at the Leibniz Institute of European History in Mainz, Germany. She is a Member of the American Academy of Arts and Sciences. In 2017, she received the Lifetime Achievement Award from the American Society of Missiology. She has mentored over 80 doctoral students who serve in academic and ecclesial positions worldwide. Her books include Faithful Friendships: Embracing Diversity in Christian Community (2019); African Christian Biography: Stories, Lives, and Challenges (2018); Joy to the World!: Mission in the Age of Global Christianity (2010); Christian Mission: How Christianity Became a World Religion (2009, now in its twelfth printing); Converting Colonialism: Visions and Realities in Mission History, 1706-1914 (2008); Christianity: A Social and Cultural History (co-author, 1997), and the now classic American Women in Mission: A Social History of Their Thought and Practice (1997). She is on the Editorial Committee for the award-winning digital humanities project Dictionary of African Christian Biography and the Journal of African Christian Biography. An active lay United Methodist, in 2019 she spoke at the 150th anniversary of the United Methodist Women. In addition to STH, she is a faculty member in African Studies. Robert received her BA from Louisiana State University and her MA, MPhil, and PhD from Yale University.
RECENT VIDEOS AND INTERVIEWS:
"Constructing World Fellowship: Christian Practices and Insights from a Century Ago," Robert Laidlaw Memorial Lecture, Knox College (Toronto), March 2021.
"Finding Fellowship: The Search for Transnational Christian Community in the 1920s," conference plenary lecture, "Nationalism and Internationalism in the Young Ecumenical Movement, 1895-1920s," co-sponsored by Boston University and Humboldt University (Berlin), October 2020.
Interview with Mark Hutchinson, contribution to a series on the vocation of history, summer 2020.
"The Discourse of World Christianity and Its Relationship to Mission Studies, 1910 to Present," conference keynote address, "Global Christianities: Perspectives, Methods, and Challenges," University of Chicago Divinity School, October 2019.
"Faithful Friendships in World Christianity," keynote chapel address, and "Friendships and Faith," afternoon lunch address and question & answer session, Global Mission Week, Gordon-Conwell Theological Seminary, October 2019.
"Naming 'World Christianity': The Yale-Edinburgh Conference in Historical Perspective," Yale-Edinburgh Group on World Christianity and the History of Mission, Yale Divinity School, June 2019.
Featured lecture, Florida Conference of the United Methodist Church, Annual Meeting 2019.
Sprunt Lecture Series, "Cross-Cultural Friendship and Christian Mission: History and Practices," Union Theological Seminary, 2017.
Associate Director,
Daryl Ireland
Daryl Ireland focuses on the history of Christianity in Asia, as well as the intersection of International Development and Faith. His recent book, John Song: Modern Chinese Christianity and the Making of a New Man (2020), explores how a Chinese revivalist's spirituality, whose itinerant ministry initially operated on the fringe of mainline Protestant Christianity, came to be the dominant expression of Chinese Christianity today. The ten-year investigation into the life and work of Song has prompted Ireland to write more broadly about revitalization movements, the role of women in revivalism, and religious conversion. Dr. Ireland is the director of the Chinese Christian Posters project, which has digitized and made publicly available 700 Christian posters from the Republican Era in China (1911-1949). Nationalists, Communists, and Christians all used posters to convert people's imagination, to visualize for them the good life and what was keeping them from achieving it. In so doing, the posters became a graphic depiction of the contested nature of what China's national salvation meant in the first half of the twentieth century, and how Christians competed directly with China's political parties to save the nation. He is also the co-director of the China Historical Christian Database (CHCD), a massive international collaborative effort in the Digital Humanities to identify where every Christian church, school, hospital, convent, publishing house, and the like, were located in China between 1550 and 1950, and to record who was connected to those places, both foreigners and Chinese. The combined temporal, spatial, and relational information allows the CHCD to quantify and visualize Christianity in China in new and powerful ways, allowing scholars to use 'big data' to rethink the connections between China and the West.
RECENT VIDEOS AND INTERVIEWS:
"Chinese Christian Posters and Political Theology" and "Chinese Christian Posters and Popular Theology," a two-part presentation delivered at the Overseas Ministry Study Center (OMSC) at Princeton Theological Seminary, November 2020.
Interview as part of the series "Christianity in China: Recollections on the Field by Prominent Scholars," co-sponsored by the Whitworth University Library and China Christianity Studies Group, December 2020.
DACB Executive Director, Michèle Sigg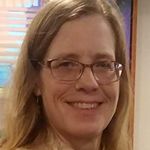 Michèle Sigg is the Executive Director of the Dictionary of African Christian Biography (DACB.org) and Editor of the Journal of African Christian Biography, available on the website or on Open BU. Dr. Sigg's research focuses on African Christianity, women's history, French Protestant missions, and revival movements. Her publications include "Suffering and the Widows of Kitula Village (Kenya)" (EMQ, Jan 2014), "Carrying Living Water for the Healing of God's People: Women Leaders in the Fifohazana Revival and the Reformed Church in Madagascar" (Studies in World Christianity, 2014), and "The Dictionary of African Christian Biography and the Story of Ethiopian Christianity" (IBMR, Oct. 2015). She also co-authored the article "Indigenous and Vernacular Christianity" in the Wiley-Blackwell Companion to World Christianity (2016). More recently, she published a chapter in African Christian Biography: Stories, Lives, and Challenges (ed. by D. Robert, Cluster, 2018) entitled "Pointillist History and the Essential Role of Biography in the Dictionary of African Christian Biography" and contributions to "France" in World Christian Encyclopedia (2020). Her forthcoming publications include a chapter on women's spirituality in Sixteenth-Century Mission: Global Mission in the Age of Reformations (2021) and an article on Christianity in Lesotho in the Oxford Dictionary of the Christian Church (2021). A monograph on French Protestant women and mission is also in the works (2021).
The DACB, founded in 1995, is an international digital project documenting the history of Christianity in Africa. The over 2,800 biographies currently on the site represent only a fraction of the leading figures of African Christianity (see stats). Among these, women are underrepresented even though they make up the majority of church membership. Email: dacb@bu.edu
CHCD Project Director, Alex Mayfield
Alex Mayfield is the Project Director for the China Historical Christian Database and the Managing Editor for Pneuma: The Journal of the Society for Pentecostal Studies. Dr. Mayfield's research utilizes digital methodologies which enable the reconstruction of historical networks and movements within global Christianity. His specific research interests include pentecostal and charismatic Christianity, mission history in East Asia, and ecumenism. His recent dissertation, "Pentecostal Hong Kong: Mapping Mission in Global Pentecostal Discourse, 1907-1942," explored the development of the pentecostal movement in Hong Kong and showed how changes in structural and conceptual frameworks among foreign pentecostals had a dramatic impact on the shape of Hong Kong pentecostalism. His current scholarly focus is on the China Historical Christian Database, an international collaborative project which seeks to identify every Christian person, event, and institution in China between 1550 and 1950. With his help the project has become the largest collection of data on Christian actors in China's past, and it continues to grow. Beyond his own research, Dr. Mayfield also serves as a technical advisor to the Chinese Christian Posters projects and the Dictionary of African Christian Biography. Email: mayfieaa@bu.edu
FORTHCOMING PUBLICATIONS
"Arrows Flying to the Five Continents: Hong Kong and Structures of Pentecostal Print Culture, 1907-1942," in The Pentecostal World, ed. Michael Wilkinson and Jörg Haustein, (Routledge), forthcoming.
"Shanghai Brothels, Spirit Baptisms: The Door of Hope Women as a Source for Pentecostal Ressourcement," in Sisters, Mothers, Daughters: Pentecostal Perspectives on Violence Against Women, ed. Michael Palmer, Mark Cartledge, Kimberly Alexander, and Melissa Archer, (Leiden: Brill), in press.
"Leaping the Digital Gorge: Datasets, Aesthetics, and the China Historical Christian Database," Digital Humanities 數字人文, in press.
"The Question of Power in African Pentecostalism," Spiritus: ORU Journal of Theology 3.1 (2018), 87-107.
"Galleons from the "Mouth of Hell:" Empire and Religion in 17th Century Acapulco," Journal of Early Modern Christianity 5.2 (2018), 221-245.