Director, Dana L. Robert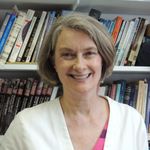 Dr. Robert is Truman Collins Professor of World Christianity and History of Mission, and Director of the Center for Global Christianity and Mission. Her research and teaching interests span mission history, World Christianity, and mission theology. An Editor of the journal Church History, during 2016-17 she was a Henry Luce III Fellow in Theology,  and Senior Research Fellow at the Leibniz Institute of European History in Mainz, Germany. She is a Member of the American Academy of Arts and Sciences.  In 2017, she received the Lifetime Achievement Award from the American Society of Missiology. Her books include African Christian Biography: Stories, Lives, and Challenges(editor, forthcoming 2018); Christian Mission: How Christianity Became a World Religion (Wiley-Blackwell, 2009), now in its ninth printing; Converting Colonialism: Visions and Realities in Mission History, 1706-1914 (editor, Eerdmans 2008); Christianity: A Social and Cultural History (co-author, Prentice-Hall 2nd ed. 1997), and the now classic American Women in Mission: A Social History of Their Thought and Practice (Mercer University, 1997). She wrote the book Joy to the World!: Mission in the Age of Global Christianity for the 2010-2011 summer schools of mission for The United Methodist Church. She is on the Editorial Committee for the digital humanities project Dictionary of African Christian Biography (www.dacb.org) and the Journal of African Christian Biography. In addition to her appointment in the School of Theology, she is a faculty member in African Studies and the Graduate Division of Religious Studies. Robert received her BA from Louisiana State University and her MA, MPhil, and PhD from Yale University.
VIDEOS AND INTERVIEWS:
Six Part Interview With Dr. Dana Robert discussing Edinburgh 2010 and Mission.
"Live Joy": a video companion to the Mission Study, "Joy To the World," by Dana Robert.
Missions and the Importance of Institution-Building
PBS video "Reverse Missionaries" featuring Dr. Robert as well as an extended interview.
Associate Director,
Daryl Ireland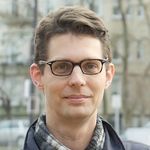 Daryl Ireland focuses on the history of Christianity and mission in Asia, as well as the intersection of International Development and Faith. His study of 宋尚節 (John Sung), a Chinese revivalist whose itinerant ministry renewed the spiritual life of tens of thousands in the 1930s, has prompted him to write more broadly about revitalization movements, the role of women in revivalism, and religious conversion. Currently, he is leading a Digital Humanities project that explores Chinese propaganda posters. During the Republican Era in China (1911-1949), Nationalists, Communists, and Christians all used posters to convert people's imagination, to visualize for them the good life and what was keeping them from achieving it. In so doing, the posters become a graphic depiction of the contested nature of what China's national salvation meant in the first half of the twentieth century. Email: dri@bu.edu
DACB Associate Director, Michele Sigg
Michèle Sigg is the Associate Director of the Dictionary of African Christian Biography (DACB.org) and Managing Editor of the Journal of African Christian Biography, available online at https://dacb.org/journal. Her research focuses on African and European Christian history, women in world Christianity, and renewal movements. Her dissertation examined the work of women in nineteenth century French Protestant missions and their pioneering contributions to the Paris Evangelical Missionary Society in the Lesotho Mission. Her master's thesis was a study of the role of women in an indigenous revival movement in Madagascar known as the Fifohazana. The DACB, founded in 1995, is an international collaborative digital project documenting the history of Christianity in Africa. The over 2,500 biographies currently on the site represent only a fraction of the leading figures of African Christianity. Among these, women are underrepresented even though they make up the majority of church membership. Email: dacb@bu.edu