Alumni Around the World
Year by year, advanced graduate students pass through the School of Theology and the Center for Global Christianity, then go out into the world to teach and do what they have been studying. As they move, the CGCM community grows in engagement through them. They are such a diverse group of people that no one description could possibly do the entire body justice. Instead, news and updates will be regularly provided. Cumulatively, their activities will create a portrait of the CGCM alumni community.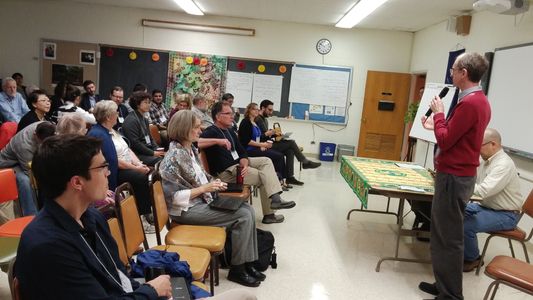 On the weekend of October 21st and 22nd, professors and graduate students representing 18 different religious and educational institutions from the North East and Mid Atlantic United States met at the 99th annual Eastern Fellowship of Professors of Mission. Seeking to survey and understand the current state of missions education in the region, the theme of the conference was "Education for Mission: Current Status and Future Visions." There were three panels that represented seminaries, undergraduate institutions, and churches, respectively. Panelist in each session addressed the same set of questions from their particular contexts: (1) what are you teaching? (2) what are your teaching objectives? (3) what should we be teaching and why? and (4) how do you see mission education linked with the task of mission service?
The conversation that ensued was productive and informative. Panelists and attendants alike discussed that as the cultural and religious context of the United States was changing, the demography of the students who sought mission education shifted as well. Moreover, such a shift demanded new starting points and pedagogies for teaching mission theory and practice that fit into the rich pluralistic context that students would inhabit on local, regional, national, and even global levels. One striking feature of the conference was the theological diversity of those who attended. It was encouraging to see attendees from both theologically conservative and liberal backgrounds come together to discuss the important and pressing issue of training mission practitioners. As Dana Robert, Boston University's Truman Collins Professor of World Christianity and History of Mission, said in her opening remarks, the Eastern Fellowship of Professors of Mission had truly moved beyond the modernist and fundamentalist controversies of the 20th century in order to discern how mission professors and practitioners could faithfully participate in the Mission of God.
Report by Jeremy Hegi