Alumni Around the World
Year by year, advanced graduate students pass through the School of Theology and the Center for Global Christianity, then go out into the world to teach and do what they have been studying. As they move, the CGCM community grows in engagement through them. They are such a diverse group of people that no one description could possibly do the entire body justice. Instead, news and updates will be regularly provided. Cumulatively, their activities will create a portrait of the CGCM alumni community.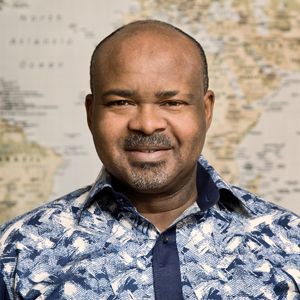 In the most recent issue of focus, the STH alumni magazine, Dr. Casely Essamuah ('03) describes the trajectory of his life and calling thus far. Growing up as a child of a Ghanaian Methodist minister, Essamuah went on to study at Harvard and BUSTH, serve as pastor at Park Street Church and Bay Area Community Church, and finally become secretary of the Global Christian Forum in 2018. Across the stages of his journey, Essamuah has focused on fostering Christian unity and encouraging churches to move beyond their doctrinal differences. Speaking about a meeting of the Global Christian Forum focused on persecution of Christians in Pakistan, Essamuah reflected on why Christian unity is such a priority in his life. "Persecution does not differentiate between Lutheran or Baptist or Orthodox--everyone is treated the same at the point of death," he explained. "He who unites us is more significant than that which divides us."
Read the full article in focus here, or read the entire issue of the magazine here.