Faculty Associates
Jonathan Bonk
One of the world's leading missiologists, Jonathan Bonk is the Founding Director Emeritus of the Dictionary of African Christian Biography (DACB), the past Editor of The Journal of African Christian Biography (JACB), the immediate past president of the International Association of Mission Studies (IAMS), the Emeritus Director of the Overseas Ministries Study Center in New Haven, Connecticut, and former editor of the International Bulletin of Missionary Research (IBMR). His best-known book is Money and Missions: Affluence as a Western Missionary Problem (revised edition, 2007). More recently, he is a co-editor of People Disrupted: Doing Mission Responsibly among Refugees and Migrants (2018). He is a Research Professor of Mission Studies at Boston University. Email: jjbonk@bu.edu
Eunil David Cho
Eunil David Cho is Assistant Professor of Spiritual Care and Counseling in the School of Theology at Boston University. He is a practical theologian whose research in pastoral theology and spiritual care, especially among immigrant and refugee communities in North America, engages the fields of psychology of religion, congregational studies, and Asian American theologies and ministry. He teaches a range of courses in spiritual care, chaplaincy, and practical theology to which he brings proficiency in critical race theory, narrative theories, global migration, and qualitative research methods.
His academic and professional publications have appeared in a number of academic journals, encyclopedias, and ministerial magazines. He is in the process of completing a book which is titled, Making Sense of Life with God: Religious Stories Dreamers Tell in the Face of Uncertainty (Brill's Theology in Practice Series). This book examines how Asian American undocumented young adults cope with their experience of uncertainty and engage in the process of meaning making through faith-based community services and activism. He is an ordained minister in the Presbyterian Church (USA). Email: eunilcho@bu.edu
Phillip Haberkern
Phillip Haberkern is a historian of late medieval and early modern Europe, and his research focuses on radical religious change in the fifteenth and sixteenth century. Phillip teaches courses on the Renaissance and Reformation, religious history, historiography, and methodology. 
Phillip is the author of Patron Saint and Prophet: Jan Hus in the Bohemian and German Reformation (Oxford University Press, 2016). This book deals with the commemoration of the Bohemian heretic (or martyr) Jan Hus, who was burned at the stake in 1415. In the aftermath of his death, a national movement for religious reform arose in the Czech lands, and the invocation of Hus remained central to its self-definition over the course of the fifteenth century. In the following century, Martin Luther also invoked Hus as a precedent and even prophet for his reform, and a comparative study of both movements reveals how different modes of commemoration (textual, artistic, and oral) were employed by reformers to address specific historical exigencies. By tracing the evolution of these modes over time, Patron Saint and Prophet seeks to explore the transition of memory into history, and to explain how reformers invoked the past to justify their present action. He is currently beginning work on his second book project, which will be a comparative analysis of radical urban reformations in Prague, Florence, Zürich, Münster, and Paris. Email: phaberke@bu.edu
Linda Heywood
Linda Heywood is a professor of African History and the History of the African Diaspora and African American Studies at Boston University.  She is the author of Contested Power in Angola, editor of and contributor to Central Africans Cultural Transformations in the American Diaspora, and co-author with John Thornton of Central African, Atlantic Creoles, and the Foundation of America (Cambridge University Press, July, 2007) which was the winner of the 2008 Melville Herskovits Award for the Best Book published in African Studies. Her latest book is Njinga of Angola: Africa's Warrior Queen (Harvard University Press, 2017). She has served as a consultant for numerous museum exhibitions, including African Voices (The Smithsonian Institution), Against Human Dignity (Maritime Museum), the exhibit on 17th on Africa at the Jamestown and Yorktown Settlement Victory Center, and the recently opened exhibit "Spirits of the Passage" at the Frazier History Museum in Louisville, Kentucky. She is presently a consultant to Henry Louis Gates new PBS series African Civilizations. Email: heywood@bu.edu
Daryl Ireland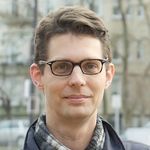 The volatile history of Christianity in East Asia fascinates Daryl Ireland. As a Research Assistant Professor of mission, his work has focused especially on the ups-and-downs of Chinese Christianity. Other interests include the intersection of secularization and revitalization, the role of women in the transmission of Christianity, and Western conceptualizations of "Global Christianity." Dr. Ireland is the author of John Song: Modern Chinese Christianity and the Making of a New Man, published with Baylor University Press in 2020. Email: dri@bu.edu
Nicolette Manglos-Weber
Nicolette Manglos-Weber is Assistant Professor of Religion & Society in the School of Theology at Boston University. Using the framework of congregation studies, she works on African transnational faith communities and their political and social aspects. Her research and writing also touches on immigration, Evangelical Christianity, caregiving/social welfare, and social trust. Her book, Joining the Choir: Religious Membership and Social Trust among Transnational Ghanaians (Oxford, 2018), is about West African migrants in America who face challenges to building new relations of personal trust after migration, and who seek out and find a basis of trust in religion. Her current research is on religion in Uganda, and its role in the formation of grassroots leaders who are addressing social welfare needs. Email: nmw1@bu.edu
Jeremy Menchik
Jeremy Menchik is Assistant Professor in the Fredrick S. Pardee School of Global Studies at Boston University and faculty affiliate in Political Science and Religious Studies. His teaching and research focus on comparative politics and the politics of religion. His book, Islam and Democracy in Indonesia: Tolerance without Liberalism (Cambridge University Press, 2016) explains the meaning of tolerance to the world's largest Islamic organizations and was the winner of the 2017 International Studies Association award for the best book on religion and international relations. His research has appeared in the journals Comparative Studies in Society and History, Comparative Politics, and South East Asia Research as well as The New York Times, The New York Review of Books, The Washington Post, Christian Science Monitor, The Wall Street Journal, and other venues. Email: menchik@bu.edu
Eugenio Menegon
Eugenio Menegon has published extensively on the history of Chinese-Western relations, and is recipient of the 2011 Joseph Levenson Book Prize in Chinese Studies. His current book project is an examination of the daily life and political networking of European residents at the Qing court in Beijing during the 17th-18th centuries. Menegon has been Research Fellow in Chinese Studies at the Katholieke Universiteit Leuven (Belgium), Junior and Senior Fellow at the BU Humanities Foundation, and An Wang Post-Doctoral Fellow at the Fairbank Center for Chinese Studies, Harvard University. He has held appointments as visiting scholar at the Chinese Academy of Social Sciences (Beijing), the Beijing Center for Chinese Studies, the Ricci Institute at the University of San Francisco, the University "L'Orientale" in Naples, the University of Padua, and the Cini Foundation, Venice.   He was Director of the BU Center for the Study of Asia (BUCSA) in 2012-15. His teaching passions are the history of late imperial and modern China, the toolkit of the historian's craft, and the exploration of intercultural relations in pre-modern times. Email: emenegon@bu.edu
Dana L. Robert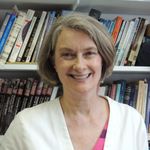 The research interests of Dana L. Robert span the fields of mission history, the history of world Christianity, and mission theology. At Boston University she is the Truman Collins Professor of World Christianity and History of Mission. Email: drobdan@bu.edu
Rady Roldan-Figueroa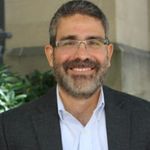 Rady Roldan-Figueroa is a historian of Christianity, who specializes in the early modern period. His work has focused on Spanish spirituality, and the projection of Tridentine Christianity throughout the Spanish Empire. He is also a noted expert on the history of Baptists. He is Associate Professor of the History of Christianity. One of his more recent publications is The Martyrs of Japan: Publication History and Catholic Missions in the Spanish World (Spain, New Spain, and the Philippines, 1597-1700) (Brill, 2021). Email: roldan@bu.edu
John Thornton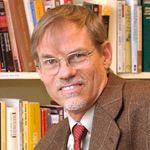 John Thornton received his PhD in African history in 1979, and after stints at the University of Zambia, Allegheny College, the University of Virginia and then Millersville University after 1986, he joined the Boston University faculty in the fall 2003. His latest book, A Cultural History of the Atlantic World, 1350-1820 (Cambridge University Press, 2012) won the World History Association's Prize for the Best New Book in World History in 2012. Email: jkthorn@bu.edu
Nimi Wariboko
Nimi Wariboko brings socio-ethical, political, and philosophical-theological perspectives to the study of World Christianity. His work especially focuses on the social teaching, ways of knowing, and practices of engaging with social justice, poverty, and economic development of missionary-originated Churches, African Initiated Churches, and Pentecostal-Charismatic movements in Africa. Nimi's scholarship also explores how African traditional religions, epistemologies, managerial styles, and social traditions permeate and shape practices, theologies, and ethics of African Christians in the continent and diaspora. He is the Walter G. Muelder Professor of social ethics at Boston University School of Theology. Email: nimiwari@bu.edu
Karen B. Westerfield Tucker
Karen Westerfield Tucker has studied and taught about worship around the world. She is Professor of Worship at Boston University School of Theology, but  has also lectured in academic institutions and churches on six continents. She has been a member of the World Methodist Council since 1996: from 1996-2006 she chaired the Council's Committee on Worship and Liturgy; and since 2006 she has been a member of the Ecumenics and Dialogue Committee. She has also been a member of the World Methodist/Roman Catholic International Commission for dialogue for two quinquennia, and is currently the Methodist Co-Secretary for the 2011-2016 round. She consults for the Commission on Faith and Order of the World Council of Churches in the area of worship and sacraments, and was involved in drafting and editing of the Faith and Order teaching document released in 2011 on the mutual recognition of baptism. Email: kbwt@bu.edu
Peng Yin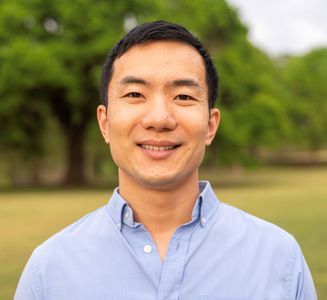 Peng Yin is Assistant Professor of Ethics at Boston University School of Theology. A scholar of comparative ethics, Chinese theology, and religion and sexuality, Yin is completing a manuscript on the intelligibility of moral language across metaphysical differences, tentatively entitled Persisting in the Good: Thomas Aquinas and Early Chinese Ethics. He is at work on a larger project, Chinese Political Theology. The volume traces religious conceptions of sovereignty from early Confucian and Legalist canon formation to Daoist and Buddhist negotiations with imperial power, from the neglected role of Christianity in the founding of the first republic and the rise of Chinese Communism to contemporary political significance of Chinese Christianity. In the 2022-23 academic year, Yin will present the first fruits of the research at Campion Hall, University of Oxford, and in the Bartlett Lecture at Yale Divinity School. Email: pengyin@bu.edu