Gallagher Interviewed on Multilateral Developments in Global Debt Crisis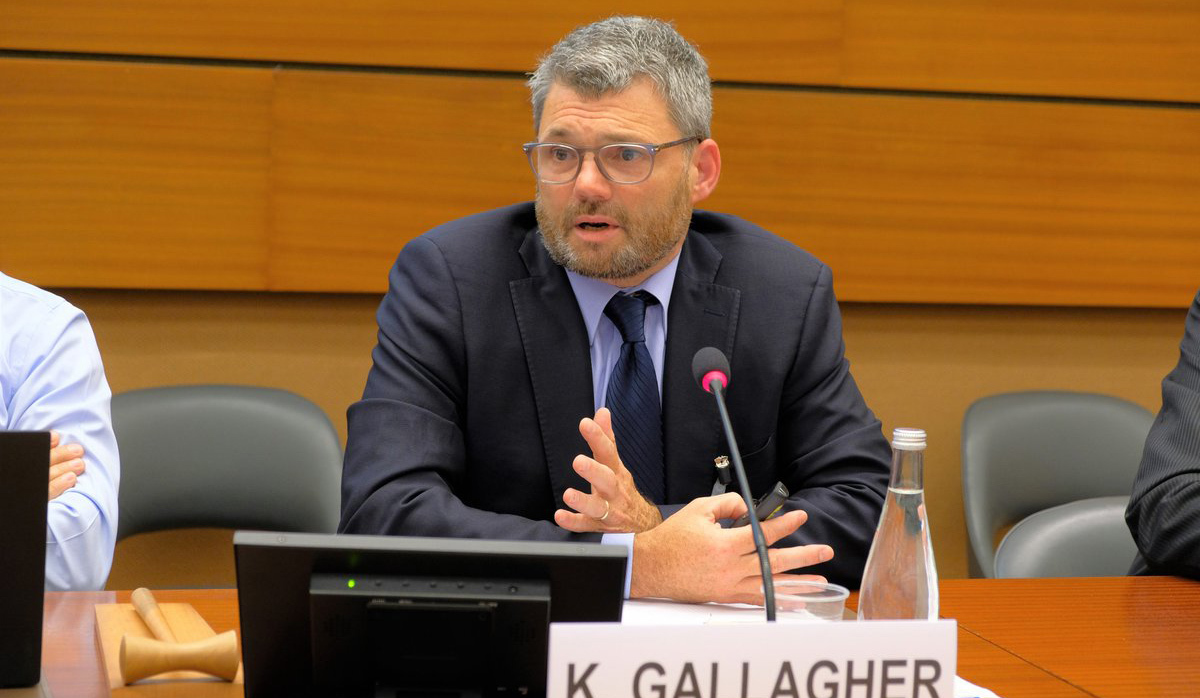 Kevin Gallagher, Professor of Global Development and Director of the Global Development Policy Center at Boston University's Frederick S. Pardee School of Global Studies, was interviewed by The China-Global South Podcast on restructuring debt repayment plans for the Global South.
Gallagher opened his portion with comments on his attendance and participation at the most recent Global Sovereign Debt Roundtable (GSDR). He described the evolution of the most recent conference as now focusing on the bigger picture of the global debt crisis, so rather than conversations with individual debtor countries on the state of their loans, the GSDR is involving a varied group of actors (multilateral institutions, major creditors, debtor countries) to solve the impending crisis. While Gallagher praised the new developments in structure, he also remarked on the exigency of the debt crisis; given the fact that many countries are running out of time to pay back their debts, Gallagher accepted that "we must turn this step forward into a sprint."
Gallagher also commented on bringing in multilateral development banks (MDB) to the common framework and allowing them to alleviate some of the debt distress. This could benefit both sides: debtor countries could receive grant and concessionary loans while the MDBs maintain preferred creditor status. However, Gallagher cautioned this strategy as only one tool needed for debt relief; after all, just repaying loans is not enough to get a country back on its feet or ready to begin sustainable development.
Listen to the full podcast on The China-Global South Project's website (Gallagher's remarks begin at 6:50).
Kevin Gallagher is a professor of global development policy at Boston University's Frederick S. Pardee School of Global Studies, where he directs the Global Development Policy Center. He is the author or co-author of numerous books, including most recently, The Case for a New Bretton Woods (Wiley, 2022). Read more about Professor Gallagher on his Pardee School faculty profile.