Garčević Delivers Lecture on Global Cooperation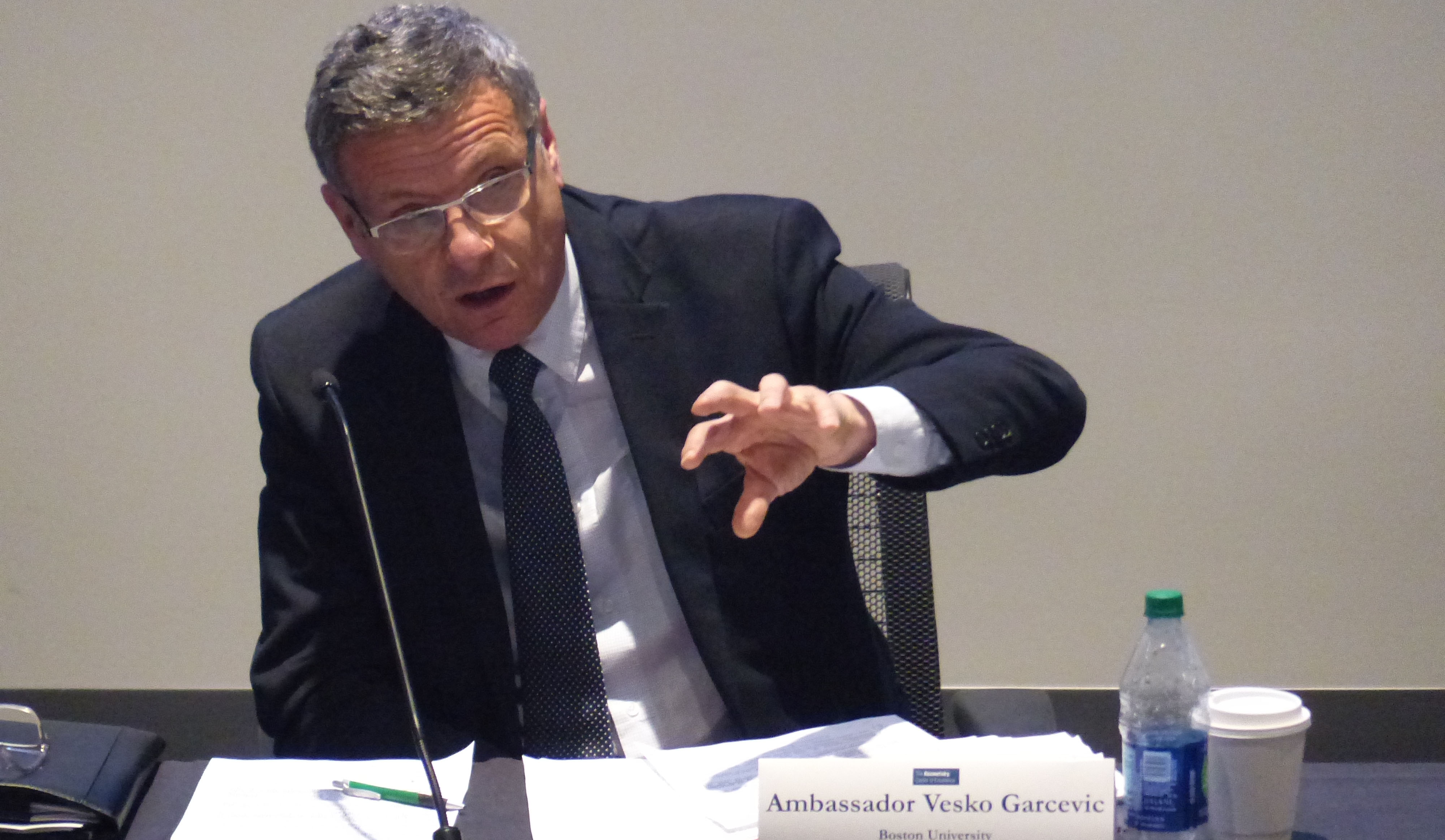 On March 22, 2023, Ambassador Vesko Garčević, Professor of the Practice of International Relations at the Frederick S. Pardee School of Global Studies at Boston University, lectured on the impending challenges for multilateralism and global cooperation for students of Global Studies at the University of Auckland, New Zealand.
During his lecture, titled "Towards a new UN: Is a New Type of Global Cooperation Possible," Garčević spoke about the current multilateral institutions that the world relies upon and their insufficiencies in dealing with contemporary issues. Noting that most of the existing international organizations were created directly after WWII, he suggested that the difference between historical conditions between then and now is too great for the same type of solutions. He instead posited that current problems need a different type of worldwide collaboration.
Garčević called for more global cooperation in policy action, rather than the current method of international negotiation and subsequent national implementation. To successfully tackle issues like conflict and climate change, global cooperation should be three-pronged: it should take into account the existing national capabilities as states will remain primary actors of world affairs; it should seek a more inclusive, rightful cooperation of state and non-state actors; and it should focus on long-term human security that surpasses national borders and national policies.
During his diplomatic career, Ambassador Vesko Garčević dealt with issues pertinent to European security and NATO for almost 14 years. In 2004, he was posted in Vienna to serve as Ambassador to Organization for Security and Cooperation in Europe. He was Montenegro's Ambassador to NATO from 2010 until 2014 and served as Montenegro's National Coordinator for NATO from 2015 until he joined the faculty at the Pardee School. Learn more about Ambassador Garčević on his faculty profile.