Heine Interviewed on APEC Summit and Evolving Global Economy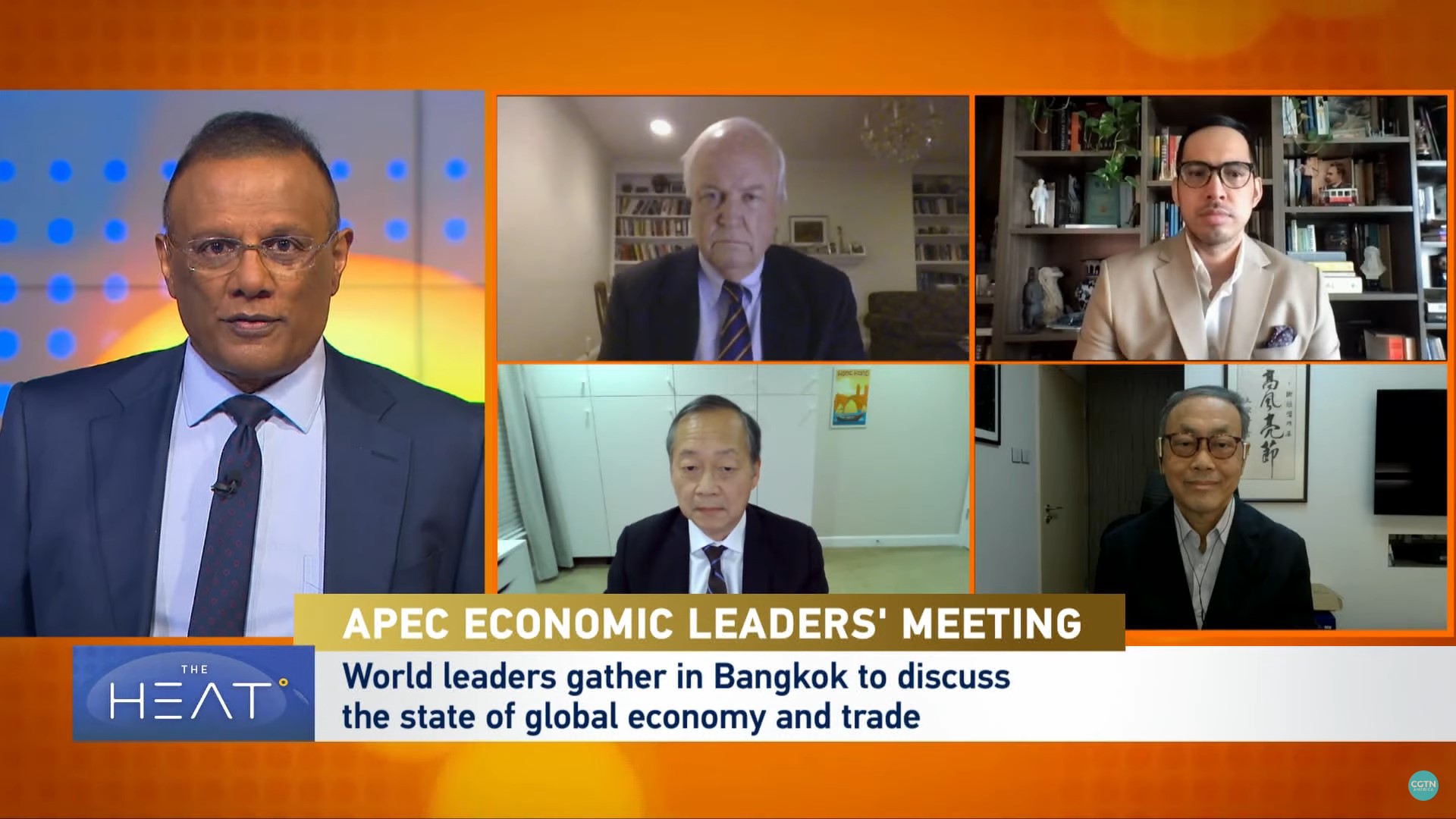 In an appearance on CGTN America's "The Heat," Jorge Heine, Research Professor at Boston University's Frederick S. Pardee School of Global Studies, discussed the 29th APEC Summit, Chinese President Xi Jinping's remarks at the meeting, and what he meant when expressing a need for peace, stability, and a shared future within the Asia-Pacific community.
Heine was joined on the program by Arthur Dong, Teaching Professor at Georgetown University's McDonough School of Business; Richard Heydarian, Senior Lecturer at the University of the Philippines, Asian Center; and Edward Tse, Founder and CEO of the Gaofeng Advisory Company. In his remarks, Heine commented on Xi's one-on-one meetings with various world leaders – including the president of Chile – as well as China's economic impact in Latin America. China's influence in the region continues to grow; however, the increase in trade has been greatly beneficial to the economies of Latin America. Heine hopes that the APEC meeting will give the impetus to bolster trans-Pacific trade that he says is so badly needed today.  
The full program can be viewed below.
Ambassador Jorge Heine is a Research Professor at the Pardee School of Global Studies at Boston University. He has served as ambassador of Chile to China (2014-2017), to India (2003-2007) and to South Africa (1994-1999), and as a Cabinet Minister in the Chilean Government. Read more about Ambassador Heine on his faculty profile.