Woldemariam Featured in Great Decisions Documentary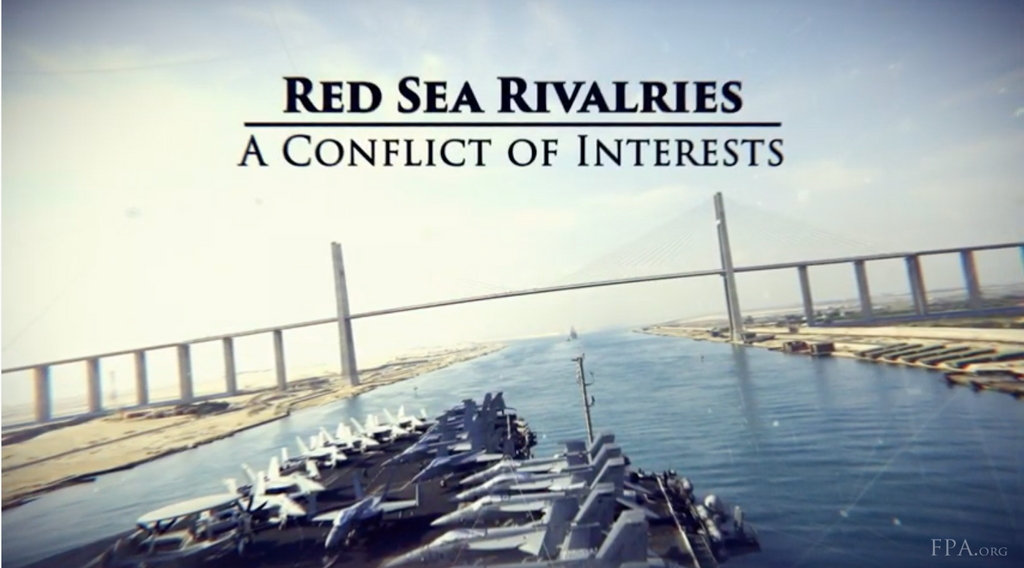 Michael Woldemariam, Associate Professor of International Relations at the Pardee School of Global Studies at Boston University, features in a new documentary, titled "Red Sea Rivalries: A Conflict of Interests", in the series entitled, "Great Decisions in Foreign Policy," produced by the Foreign Policy Association and broadcast on various PBS stations.
This documentary is titled, "Red Sea Rivalries: A Conflict of Interest," and it examines the conflict in the Red Sea region – "a region where the world's great powers can cooperate to create stability or allow deepening rivalries to explode into conflict. More than one-tenth of global trade passes through a strait just 20 miles wide at the southern entrance to the Red Sea." 
Watch the full documentary here:
Some of the other experts and policy leaders featured in the documentary include: Sen. Ben Cardin (D-MD); Rush Doshi, Director (Brookings Institution); Shadi Hamid (Brookings Institution); Payton Knopf (U.S. Institute of Peace); Rob Malley (International Crisis Group); David Miliband (International Rescue Committee); Sen. Chris Murphy (D-CT); Ben Rhodes (Dep. U.S. National Security Advisor, 2009–2017); Sen. James Risch (R-ID); Amb. David Shinn (U.S. Ambassador to Ethiopia, 1996–1999); Amb. Frank Wisner (Former U.S. Ambassador to India, Egypt, the Philippines, and Zambia).
Michael Woldemariam is an associate professor of International Relations at Boston University's Pardee School of Global Studies whose teaching and research interests are in African security studies, with a particular focus on armed conflict in the Horn of Africa. Woldemariam's scholarly work has been published in the journals Nationalism and Ethnic Politics, Terrorism and Political Violence, Journal of Strategic Studies, and the Journal of Eastern African Studies. Read more here.