Bacevich Cofounds Think Tank Promoting Diplomacy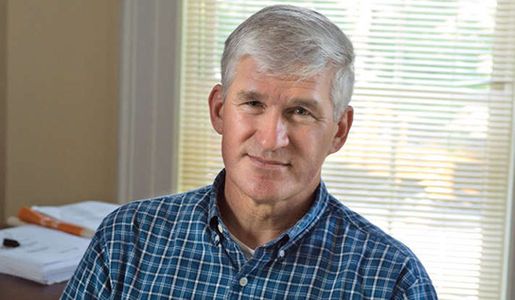 Andrew Bacevich, Professor Emeritus of International Relations and History at the Frederick S. Pardee School of Global Studies at Boston University, recently cofounded a think tank focused on promoting diplomacy as the primary foreign policy tool of the United States. 
In a July 23, 2019 story in BU Today entitled "Professor Emeritus Andrew Bacevich Cofounds a Think Tank Promoting Diplomacy, Funded By Ideological Opposites George Soros and Charles Koch," Bacevich outlined the goals of the new think tank.
From the text of the article:
George Soros and Charles Koch may both be billionaires, but politically the duo inhabit completely different universes, with the progressive Soros a demon to conservatives and the libertarian Koch a hero. The one exception? Both support a less militaristic foreign policy. So when five prominent thinkers, including BU Professor Emeritus Andrew Bacevich, needed funding for a new think tank devoted to diplomacy as America's go-to policy tool, Soros and Koch leapt.

"I'll overstate the point just slightly, but the foreign policy establishment is brain-dead," says Bacevich, who will write for and likely cochair the board of the Quincy Institute for Responsible Statecraft (QI), named for John Quincy Adams, the sixth president, who famously declared that the US "goes not abroad in search of monsters to destroy."

A 23-year Army veteran who rose to colonel, Bacevich taught history and international relations at the College of Arts & Sciences and Frederick S. Pardee School of Global Studies. (His son Andrew [CGS'01, COM'03] was killed in 2007 while serving with the Army in Iraq, a war his father had opposed.) Bacevich says the QI will work for restrained use of US force abroad, as "assumptions about America's role in the world that found favor after the Cold War—captured in the claim that we are the 'indispensable nation'—have proven to be fundamentally wrong, yet in Washington they persist."
You can read the full interview with Bacevich here.
Andrew Bacevich's essays and reviews have appeared in a variety of scholarly and general interest publications including The Wilson Quarterly, The National Interest, Foreign Affairs,Foreign Policy, The Nation, and The New Republic. His op-eds have appeared in the New York Times, Washington Post, Wall Street Journal, Financial Times, Boston Globe, and Los Angeles Times, among other newspapers. In 2004, Bacevich was a Berlin Prize Fellow at the American Academy in Berlin. You can read more about him here.