Gallagher Publishes Op-Ed on Trump's China Policy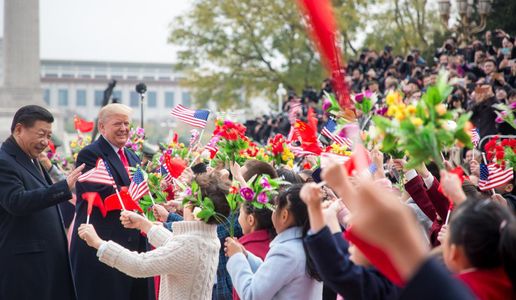 Kevin Gallagher, Professor of Global Development Policy and Director of the Global Development Policy Center at the Frederick S. Pardee School of Global Studies at Boston University, recently published an Op-Ed on how United States President Donald Trump should approach China policy.
Gallagher's Op-Ed, entitled "How Trump Should Think About China," was published in The Globalist on July 3, 2018.
From the text of the Op-Ed:
President Trump's barrage of tariff hikes may bring short-term relief to battered industries and their workers. But Trump's preferred package of measures doesn't add up to a sensible economic policy even for the United States itself.

First, while these moves are significant, they will eventually squeeze workers in other sectors like autos and construction that rely on steel as an input, as was the case when President George Bush put in placesimilar tariff hikes in 2002.

Second, deregulating financial markets as Trump also did recently, deregulating environmental regulation and health care make Americans less stable and less healthy.

Third and most importantly, trade deals are not ends in themselves but tools to implement broader economic policy goals.
Gallagher served on the U.S. Department of State's Investment Subcommittee of the Advisory Committee on International Economic Policy and the International Investment Division of the United Nations Conference on Trade and Development.  He has served as a visiting or adjunct professor at the Paul Nitze School for Advanced International Studies at Johns Hopkins University, the Fletcher School of Law and Diplomacy, Tufts University; El Colegio de Mexico in Mexico; Tsinghua University in China; and the Center for State and Society in Argentina. You can follow him on Twitter @KevinPGallagher.