Pardee School Alumna Ocasio-Cortez Wins House Primary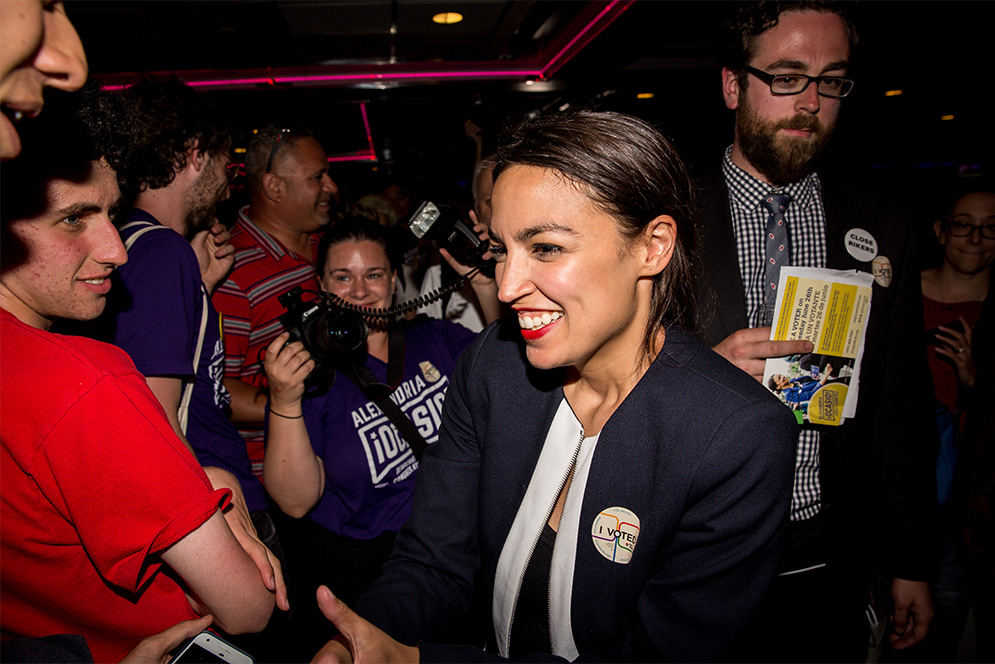 Alexandria Ocasio-Cortez (Pardee '11) upset top-ranking House Democrat Joe Crowley in the June 26, 2018 primary for New York's 14th Congressional District, a blue-leaning district comprised of the Bronx and Queens. 
"This is delightful news," said Pardee School Dean Adil Najam. "As a school of international politics, the Pardee School could not be more proud to see our students taking up the challenge of public service, which is among the greatest challenges of our time."
Ocasio-Cortez, who graduated from Boston University with degrees in international relations and economics, is a former organizer for Bernie Sanders' 2016 presidential campaign and a former staffer for the late Sen. Ted Kennedy.
In a June 27, 2018 story in BU Today entitled "BU Alumna Wins Upset Congressional Primary in New York City," Associate Provost and Dean of Students Kenneth Elmore (Wheelock '87) said "[Ocasio-Cortez] is brilliant—she is boldly curious and always present. She makes me think and could always see multiple sides of any issue. [She] is also heart and soul real. It is wonderful to see [her] emerge as a leader—I can't wait to see what happens when her time truly comes."
In her campaign platform, Ocasio-Cortez promotes universal job guarantees, fully funded public schools and universities, paid family and sick leave and housing as a human right. 
Speaking to NPR's Morning Edition, Ocasio-Cortez discussed her approach to policy:
"We're having an affordability crisis in New York City. We have a security crisis with our current immigration system, and I think I was able to allow our community to really feel seen and heard, and visited and advocated for."
In November, Ocasio-Cortez will face Republican Anthony Pappas, a St. John's University professor who ran unopposed in his party's primary.
Ocasio-Cortez is the second Pardee School alumni to win a Congressional primary in 2018. Gina Ortiz Jones (Pardee '03) won the democratic primary for the U.S. House of Representative seat in the Texas 23rd district. If Ortiz Jones unseats her Republican incumbent opponent in November, she will become the first woman to represent the district as well as the first Filipina American and first lesbian to hold a U.S. House seat from Texas.
Thank you, @JoeCrowleyNY, for your support and longstanding service to our community.

I look forward to working towards a takeback of the House on a strong platform of economic, social, and racial justice for working class New Yorkers & Americans.

Let's do this. https://t.co/bhYclAXjiA

— Alexandria Ocasio-Cortez (@Ocasio2018) June 27, 2018