Bacevich Slams National Security Strategy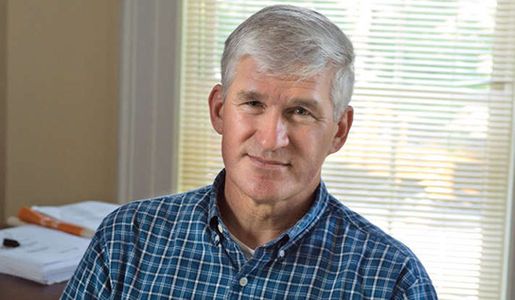 Andrew Bacevich, professor emeritus at the Frederick S. Pardee School of Global Studies at Boston University, slammed the National Security Strategy document released this month by the Obama administration, calling it "what Spam is to a pig: highly processed and short on nutrition."
That bon mot and others appear in "Soft Thinking, Hard Problems: Is There Any Strategy in the National Security Strategy?" The commentary was published Feb. 10 in Commonweal Magazine Online.
In the piece, Bacevich goes on to further state that:
"The Obama administration's 2015 National Security Strategy (NSS), delivered on February 6 to Congress, deserves a careful reading, but only after first fortifying yourself with a tall caffeinated beverage. For a compact product, only twenty-nine-pages in length, the document is a long, hard slog, abounding in platitudes and dubious claims.

"American leadership in this century, like the last, remains indispensable." This concluding sentence arrives just in time. One more vacuous assertion of American Exceptionalism and the entire edifice would have collapsed into a great solipsistic heap."
You can read the entire piece here.
Bacevich is the author of Breach of Trust: How Americans Failed Their Soldiers and Their Country (2013). His previous books include Washington Rules: America's Path to Permanent War (2010); The Limits of Power: The End of American Exceptionalism (2008); The Long War: A New History of US National Security Policy since World War II (2007) (editor); The New American Militarism: How Americans Are Seduced by War (2005); and American Empire: The Realities and Consequences of U. S. Diplomacy (2002). His essays and reviews have appeared in a variety of scholarly and general interest publications including The Wilson Quarterly, The National Interest, Foreign Affairs, Foreign Policy, The Nation, and The New Republic. His op-eds have appeared in the New York Times, Washington Post, Wall Street Journal, Financial Times, Boston Globe, and Los Angeles Times, among other newspapers.