Why Give?
Your Gift Makes a Difference
Any gift—in any amount—can make an important difference to our students, our academic and research programs, our faculty, and the work we do in the Greater Boston community. The best way to help is with a one-time or recurring donation to the Boston University Metropolitan College Fund. For a full list of funds available at BU, visit Alumni & Friends "Give to a Fund" page.
Your Support Can Help Change Lives
A donation to the Boston University Metropolitan College Fund benefits scholarship programs for community college graduates, parents, and cancer patients and survivors.
Support Our Students
Each year, Metropolitan College awards scholarships to deserving MET students who might not be able to finish their studies otherwise. Among the award programs in need of your support are:
The Alumni Funded Scholarship, which was the first program of its kind, founded in 1989. This award is designated for MET students in their junior or senior year of a bachelor's program.
The Megan McClung Scholarship Fund, which is available to students who are pursuing the online Master of Criminal Justice degree.
The Bryan D. Willard Scholarship, which is reserved for Purple Heart recipients as well as spouses and children of veterans killed in the line of duty. If you are a Metropolitan College graduate who has served in the military, this may be an especially appropriate giving opportunity.
Merit Scholarships, which are offered to eligible applicants to Metropolitan College master's degree programs based on academic and professional qualifications. All qualified applicants are automatically considered for merit awards.
You can also support our general Metropolitan College Scholarship Fund.
Enhance the Reputation of Your Alma Mater
Alumni giving is a key factor in national and global college rankings. Your gift helps ensure that you, Boston University, and Metropolitan College all continue to receive the recognition we deserve.
Pay It Forward
If you had a great experience at BU, what better way to show it than to make the MET opportunity available to others? Your gift helps make it happen.
It's easy to give
Give by phone. Call Boston University Alumni & Friends at 617-353-9511.
Mail your gift. Make your check out to Boston University, specify your choice of designated fund (i.e. Metropolitan College) on the memo line, and send it to:

Boston University




Gift Processing




c/o JPMorgan Chase & Co.




PO Box 22605




New York, NY 10087-2605
You may also donate securities, through planned giving or estate planning, or in the form of an in-kind gift. For more information, see the Ways to Give page on BU's Alumni & Friends website.
Consider the Tax Benefits
Gifts to Metropolitan College are tax deductible. Boston University, under IRS law, qualifies as a charitable and tax-exempt organization. If an individual makes a charitable gift to Boston University, that gift enables the donor to take an income tax deduction. You will receive a receipt for all donations, which you should keep as a record for tax purposes.
A gift of cash can be deducted against up to 50 percent of the donor's adjusted gross income. Any excess can be deducted against up to five successive tax years.
A gift of appreciated assets can be deducted against up to 30 percent of the donor's adjusted gross income. Any excess can be deducted against up to five successive tax years.
Contact BU MET's Alumni Office
We welcome your questions, comments, and ideas. Please contact us at any time:
Katherine Meyer Moran, EdD
Director, Alumni Relations & Development
Boston University Metropolitan College
1010 Commonwealth Avenue, 5th Floor
Boston, MA 02215
Phone: 617-358-5501 | Email: kcmeyer@bu.edu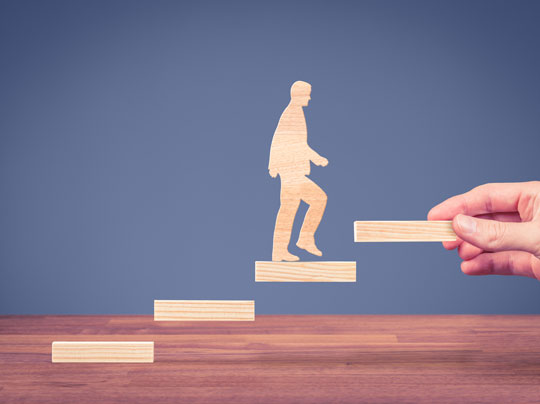 Alumni Career Resources
Connect to the rich career resources offered by Boston University and Metropolitan College.
Learn More