Mass Open Cloud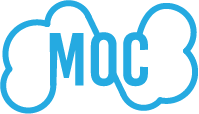 Built upon a unique academic, industry, and government partnership, the The Mass Open Cloud (MOC) is comprised of deeply interconnected projects with the same goal: to develop an open, production-quality cloud computing system that enables research and provides leading-edge services for scientific computing. While today's clouds are owned, operated, and controlled by a single provider, the MOC is creating a two-sided marketplace. This will allow multiple providers to compete on a level playing field and give users control over which services and resources they consume.
The MOC has provided a structure and testbed for several research projects.  It currently has an Infrastructure as a Service offering based on OpenStack.  Users can, in a self-service fashion, stand up virtual machines, use object storage, and create on-demand HDFS environments (with Hadoop, SPARK, PIG, etc).
Project Goals
To create an inexpensive and efficient at-scale production cloud utility suitable for sharing and analyzing massive data sets and supporting a broad set of applications.
To create and deploy the OCX model, enabling a healthy marketplace for industry to participate at all levels in the cloud and profit from doing so.
To create a testbed for research in and prototyping of cloud technology, empowering a broad community of researchers, open source developers and companies to develop new cloud computing technologies.
Fast Facts about the MOC
Who:
At the foundation of the MOC's open model is its unique partnership structure.  Led by Boston University, the MOC is a collaborative effort among the project's core partners including 1) academic – Boston University, Harvard University, Northeastern University, Massachusetts Institute of Technology and the University of Massachusetts; 2) government – the Massachusetts Technology Collaborative and the United States Air Force; 3) non-profit – the Massachusetts Green High Performance Computing Center and 4) industry – current Core Partners include Cisco, Intel, Red Hat, and Two Sigma.  Each of these partners provide unique expertise and value in support of the project's primary goals.  Given the scope of this undertaking, the participation of these partners is integral to the success of the MOC. Learn more about all of the project members and partners.
How:
The MOC is funded by a $3M Commonwealth of Massachusetts MassTech Collaborative Matching Grant Award, and with more than $16M of matching grants from key industry participants. [Press release]
Why:
With significant payoff to the public and private sectors, the MOC will be a catalyst for the economic development of business clusters that engage both industry and academia. [Presentation at the 2014 Open Stack Summit]
Visit the MOC website to learn more about the project.