Directions & Parking Information
The Hariri Institute for Computing is located in the Boston University Center for Computing & Data Sciences Building at 665 Commonwealth Ave., 11th Floor, Boston, MA 02215. View details on the interactive BU map.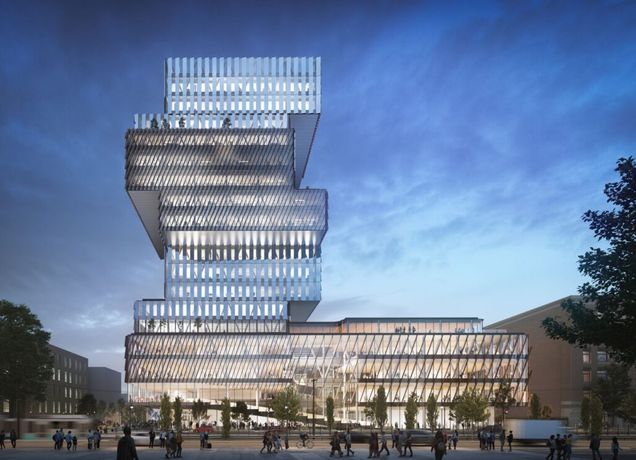 Parking
On-street, two-hour meter parking is available on Commonwealth Ave.. There is free two-hour parking on the side streets.
Additionally, CISE guests can request a parking pass for the Warren Towers Parking Garage, 700 Commonwealth Ave. (Please request a pass from the CISE office.)
Public Transportation
The center is also accessible by the MBTA Green Line B branch, as well as a few minutes walking distance from stops on the C (St. Mary's Street) and D (Fenway) branches.
Hotel Suggestions
Hotel Commonwealth (866-784-4000) is a 10-minute walk.
Eliot Hotel (1-800-44-ELIOT) is a 15-minute walk.
Hyatt Regency Cambridge (1-800-233-1234) is a 5-minute taxi across the river.