Laura Lewis Named a Pew Scholar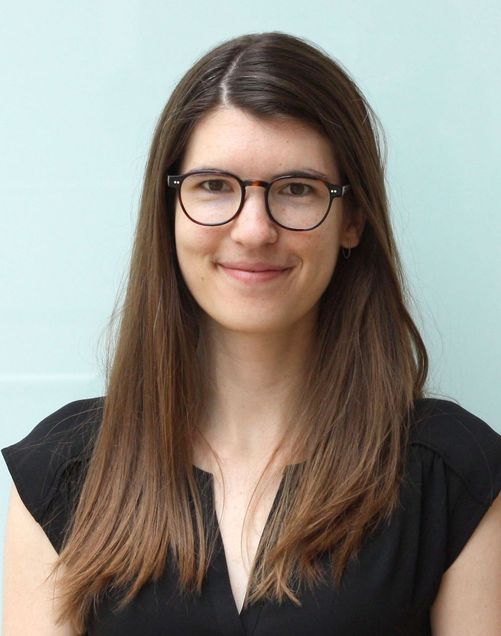 Continuing a streak of honors for her ground-breaking research into the complex neural circuits that govern sleep, Assistant Professor Laura Lewis (BME) has been selected one of 22 early-career researchers to join the Pew Scholars Program in the Biomedical Sciences, the Pew Charitable Trusts announced today.
"This is a big deal," says Professor John White, chair of BME. "It's a high-prestige foundation looking to support unusually high-impact research. They're not looking for incremental work; they're looking for difference-making work."
The Pew Charitable Trusts is a nongovernmental organization that promotes the power of knowledge in order to solve today's most challenging problems. Pew will provide a grant to Boston University for $75,000 a year for four years to support Lewis' research.
Moreover, Lewis and four other members of this year's Pew Biomedical Scholars class were chosen to form a subset of the group, the Kathryn W. Davis Aging Brain Scholars, supported by the Kathryn W. Davis Peace by Pieces Fund. The initiative is aimed at increasing our understanding of how the brain changes as we age—which is closely tied to how sleep patterns change over the course of one's life.
"That special status is a sign of how impactful Laura's work is going to be, and how readily it's going to apply to the science on aging," says White.
"It's incredible to have this kind of foundation support that lets you do new and sometimes pretty risky science," says Lewis. "It also points to the importance of sleep as a topic. Sleep is so fundamental to brain health and the functioning of our brains, yet it's still a mysterious topic."
Small clusters of neurons deep within the brain serve as switches between sleep and wakefulness, Lewis explains. "But why do so many switches exist, and do they also regulate the different stages within the sleep cycle?" In the Lewis Lab, the professor and her PhD students use sophisticated imaging techniques to monitor dozens of these neuron clusters simultaneously in human volunteers. The researchers might gain a deeper understanding of how sleep promotes brain health and why sleep is disrupted in neurological and psychiatric disorders.
One revolutionary aspect to Lewis' research is how she has improved upon common brain imaging techniques, such as functional magnetic resonance imaging (fMRI). "She's been pushing these techniques to get remarkable data that everybody thought was impossible to get," says White.
Previously, fMRI imaging was considered too slow to pick up on second-to-second neural activity, says White. "But Laura has figured out how to double or triple the speed at which she can measure these signals. It's hard to do technically, but it really makes a difference. I think that's why she's getting all these awards."
In just two years at Boston University, Lewis has earned a Sloan Research Fellowship, the inaugural 1907 Trailblazer Award, and a Searle Scholars Program grant. "It's amazing, she's absolutely a star," says White.
"I feel very lucky," says Lewis. "It reflects that this is the perfect time to delve into all the complexities of what's happening in your brain during sleep."
So does Lewis herself make it a point to catch sufficient Z's?
"Ironically," says Lewis, "sleep researchers often don't get great sleep because we do so many experiments at night."
The Pew grant, she adds, will help Lewis and her students share that workload.