Gut Health Project Nets Professor Yazicigil Multi-Disciplinary Grant
by Allison Kleber
ECE Professor Rabia Yazicigil is leveraging her skill with hardware design and IoT security in a new direction, for the benefit of human health. Working in collaboration with Professor Tim Lu, of MIT's EECS & Biological Engineering departments, Professor Yazicigil is developing a new miniaturized bio-electronic device which would make it possible to monitor inflammation and other symptoms and agents of disease in the human GI (gastrointestinal) tract, in real time, as they are produced in the body. The 3.1 million adults diagnosed with IBD (inflammatory bowel disease) in 2015 alone, among countless other sufferers, would stand to benefit from this exciting new technology, which has garnered the team a 4-year, $240K grant from the Catalyst Foundation.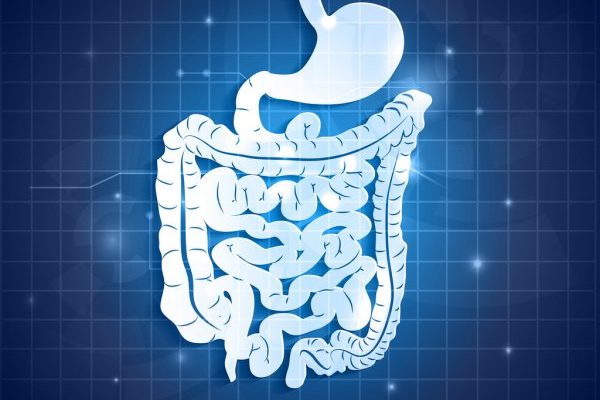 The goal of Yazicigil's award-winning proposal, "Secure Bio-Engineered Sensors for Disease Management," is the development of miniaturized, ingestible bio-electronic capsules which, when swallowed by a patient, could detect and report biomarkers in the GI tract, in order to track the complex, systemic processes of gut disorders such as IBD. These tiny capsules will be durable and highly secure, capable of lingering in the body to track inflammation, transmit data wirelessly to a mobile device, and enable swift therapeutic intervention. If successful, the platform Yazicigil's and Lu's teams would create could put safe, reliable monitoring and treatment directly into the hands of patients affordably and in an easy-to-use format.
The team plans a two-pronged approach: first, development of the synthetic biosensors which will detect, and ultimately deliver therapeutic countermeasures for, the biomarkers of gut disease. Second, development of the ultra-low-power analog and radio-frequency circuits, with embedded security, which will form the capsules themselves. It's a truly multidisciplinary effort, in keeping with the BU College of Engineering's convergent research values, as well as the principles of the funding body.
The Catalyst Foundation is a private charitable organization with the mission of fostering cross-disciplinary, doctoral-level university research in science and engineering, where at least one discipline is related to analog or mixed analog/digital integrated circuit design and analysis. Grants are awarded annually, based on the findings of a multidisciplinary review board made up of experts from academia, industry and medicine. They place a particular focus on student support and on broad societal impact; for 2021, their call for proposals featured the theme, "technology that can help society in the COVID-19 pandemic or similar future health problems."
This year, the Foundation's expert committee reviewed 11 "outstanding" proposals, scoring on originality, cross-disciplinary elements, technical quality, and clarity of proposal. Ultimately, Professor Yazicigil's exciting proposal was the sole project selected for funding.
Rabia Yazicigil earned her PhD from Columbia University in 2016. Her graduate work earned considerable recognition, including the Columbia University Electrical Engineering Collaborative Research Award for interdisciplinary Ph.D. thesis research (2016), the Analog Devices Inc. outstanding student designer award (2015), and much more. She recently served on the Women in Engineering Panel at the 2020 IEEE World Forum on Internet of Things. Professor Yazicigil has been a member of the BU ECE faculty since Summer 2018, and serves as the principal investigator for the Wireless Integrated Systems and Extreme Circuits (WISE-Circuits) Laboratory.